DeadStorm Pirates Special Edition with 55inch LED Screen
About DeadStorm Pirates Special Edition with 55inch LED Screen
DeadStorm Pirates Special Edition with 55inch LED Screen is an exciting dynamic shooting game created by Namco: the image of the cartoon characters as the protagonist, to the wonderful adventure treasure hunt story as the theme of the game, the use of light gun shooting, coupled with the game screen vibration of the dynamic seat, so that players more immersive experience of thrilling treasure hunt journey, feel the Hollywood level of enemy stimulation.

Features:
1. Appearance upgrade, more domineering
- Pirate ship as the design theme, through the use of high quality sheet metal, wood, FRP, etc
- Material manufacturing, appearance modeling more prominent, more eye-catching.

2. Light sensitive gun, dynamic seat
- There is a 55 inch LCD screen in the cabin, and the light gun uses the light sensing technology to conduct the screen picture.
- Inductive shooting, 5.1ch sound shock, and seats to match the vibration of the picture.
- Make the game more exciting and realistic.

3. even levels, game upgrade
- Games were set up seven levels: the sea of the storm, city village, mysterious caves, stream raced, where a huge whirlpool, tower, things, each level has belongs in the field of several kinds of monster, at the same time has an aggressive the strongest monster king: players are free to choose, within the effective life value, will be the strongest king of monsters are destroyed, can be successful customs clearance.

4. Special props make it more interesting
- There are props with different functions in the game, such as sapphire to enhance the attack ability (will appear in the game, use the light gun to shoot), can renew the energy of the treasure chest (there will be three treasure chest, use the light gun to select, select can obtain energy.
- Explosive oil barrel (in the case of many monsters, can be shot by light gun, detonate oil barrel can cause fatal destruction to the monster), in addition to the game link also set up the control rudder to avoid hitting obstacles or enemy attack function, for the game to add tension, while testing the player's reaction ability. In the game, the power of two people shooting at the same target is doubled.

5. Play games while watching movies
- The story of the game, said the design of animation characters dialogue, coupled with high-quality sound effects, just like watching a movie, the combination of play and watching the movie, so that players feel fresh and exciting.
DeadStorm Pirates Special Edition with 55inch LED Screen Product Details
special version of Dead Storm Pirates series
with the wonderful adventure treasure hunt story as the theme
55inch high-definition screen
two guns and one rudder were mounted
5.1ch sound shock
dynamic seat
control type: light gun shooting
Chinese version
power: 1250W
size: W1880 x D3050 x H2160 mm
weight: 715kgs
DeadStorm Pirates Special Edition with 55inch LED Screen Other Details
| | |
| --- | --- |
| Product ID: | 011527 |
| Item Type: | Shooting Games |
| Country: | China |
DeadStorm Pirates Special Edition with 55inch LED Screen Images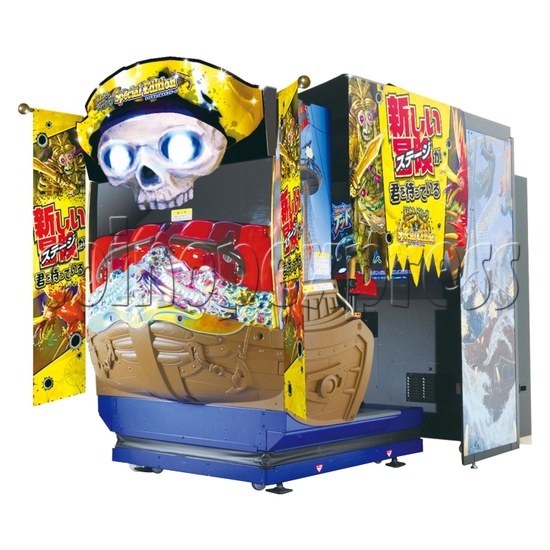 DeadStorm Pirates Special Edition with 55inch LED Screen angle view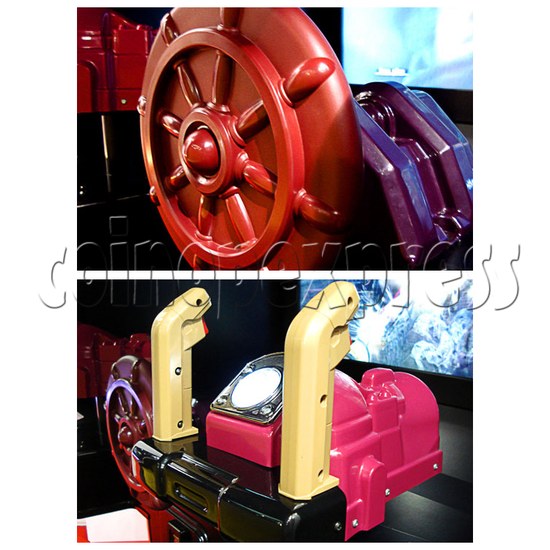 DeadStorm Pirates Special Edition with 55inch LED Screen details 1
DeadStorm Pirates Special Edition with 55inch LED Screen details 2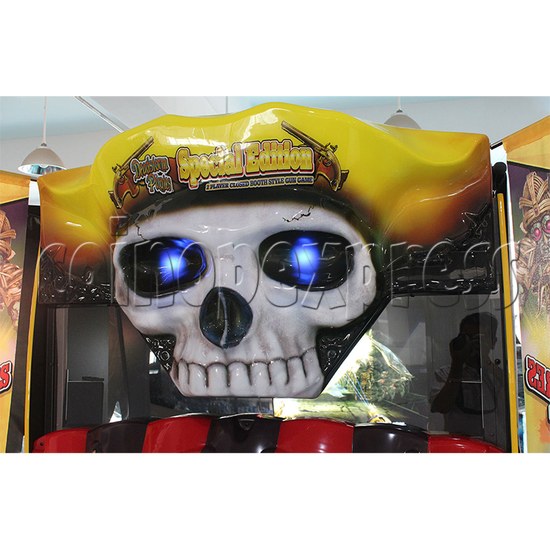 DeadStorm Pirates Special Edition with 55inch LED Screen details 3
Please Note: there is minimum order of $200USD (more info)