DeadStorm Pirates DX with 55inch LED Screen
About DeadStorm Pirates DX with 55inch LED Screen
DeadStorm Pirates DX is a rail shooter game which surrounds you in the theater cabinet.

In this arcade, the player just turns the guns with unlimited bullets and time pressing buttons or mashing buttons to shoot the target in the navigation world.

And Deadstorm Pirates features online ranking, and support 1-2 players as a new cooperative play mode, a more powerful shot is created when players shoot the same target.

The DX version also features in a red switch on the control panel which acts as an emergency stop for the motion platform, if the player chooses to stop the movement during play.

Deadstorm Pirates has 4 selectable stages giving players a fresh new adventure with each play. The stages are "Stormy Sea", "Mountain Rapids", "Forbidden Cave" and "Giant Whirlpool".
DeadStorm Pirates DX with 55inch LED Screen Product Details
Specification:


voltage: AC 240V
with 55inch LED Screen
english version
player: 1 ~ 2 players
motion base
English version
used and good working reconditioned machine
7 days warranty
4 Selectable Stages


Stormy Sea
Mountain Rapids
Forbidden Cave
Giant Whirlpool
DeadStorm Pirates DX with 55inch LED Screen Other Details
| | |
| --- | --- |
| Product ID: | 008400 |
| Item Type: | Shooting Games |
| Manufacturer: | Namco |
| Country: | China |
| Year Released: | 2009 |
DeadStorm Pirates DX with 55inch LED Screen Images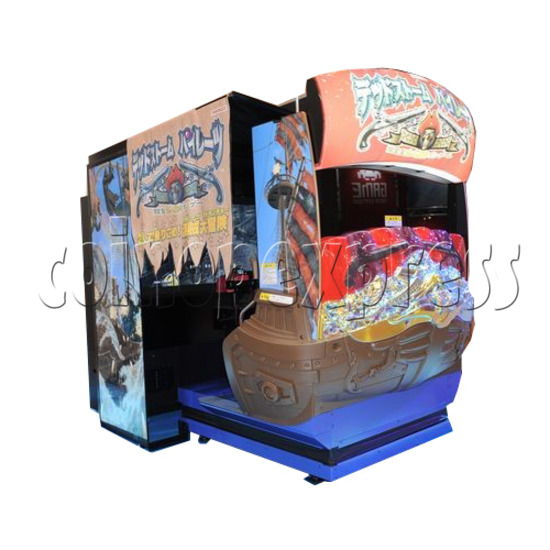 DeadStorm Pirates DX with 55inch LED Screen 23610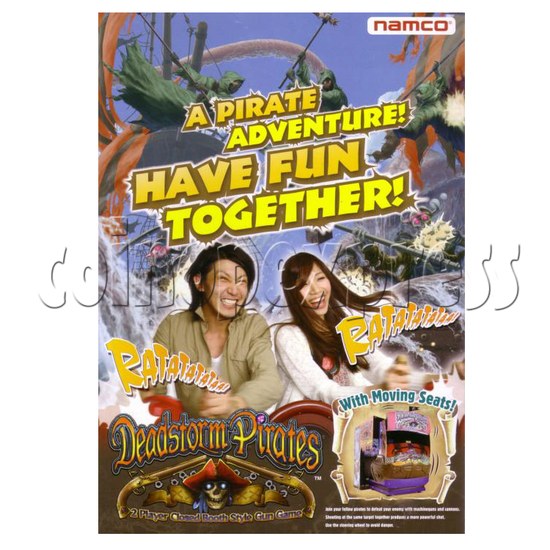 DeadStorm Pirates DX with 55inch LED Screen 23611
DeadStorm Pirates DX with 55inch LED Screen 23612
DeadStorm Pirates DX with 55inch LED Screen 23613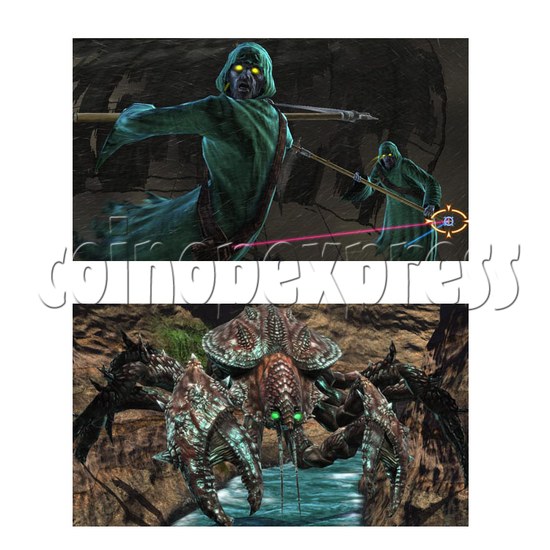 DeadStorm Pirates DX with 55inch LED Screen 23614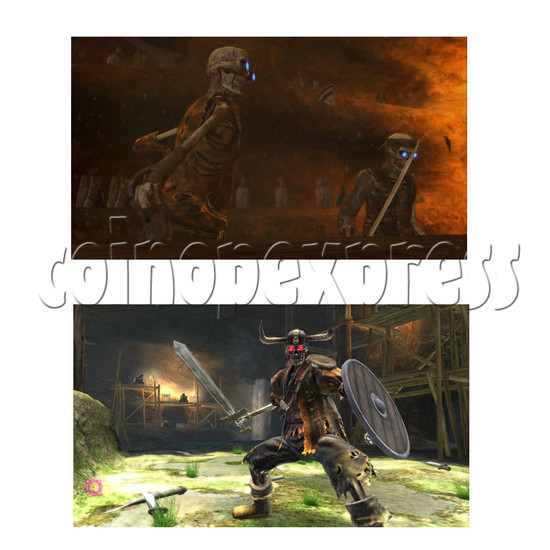 DeadStorm Pirates DX with 55inch LED Screen 23615
DeadStorm Pirates DX with 55inch LED Screen 23616
DeadStorm Pirates DX with 55inch LED Screen 23617
DeadStorm Pirates DX with 55inch LED Screen 23836
DeadStorm Pirates DX with 55inch LED Screen 23837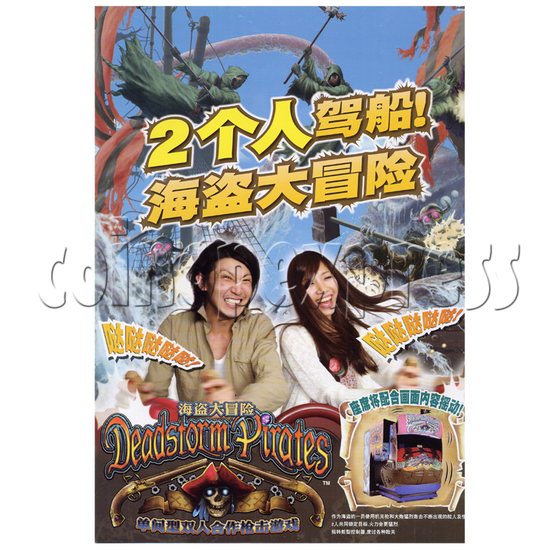 DeadStorm Pirates DX with 55inch LED Screen 24860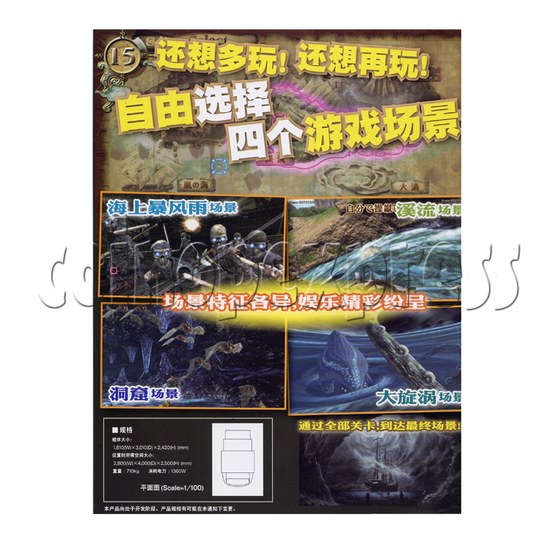 DeadStorm Pirates DX with 55inch LED Screen 24861
DeadStorm Pirates DX with 55inch LED Screen 24862
DeadStorm Pirates DX with 55inch LED Screen 24863
Please Note: there is minimum order of $200USD (more info)