Dino Adventure 42inch Shooting Machine
About Dino Adventure 42inch Shooting Machine
Dino Adventure 42inch Shooting Machine, with 15 games in 1 shooting new software machine, with IC high quality board to mix all players popular games inside. When insert token, players can select 11 big kinds of games to start, players shoot the monsters within the limited time to pass next level to win more scores, to win tickets or capsules after game over.

There are three themes available for the appearance, Dino Adventure (15 games in 1), Raiders of the Lost Ark (include 11 game scenes) and Zomby Wars.

Playing instruction:
1. Insert tokes, press gun handle to shoot balls to select levels.
2. Game start, players try to shoot the target as more as possible to win more points.
3. Pass level will enter into more levels to play for long times.
4. Game over, win tickets or prizes.




Dino Adventure 42inch Shooting Machine Product Details
voltage: 110V/220V
size: W135 x D180 x H230cm
weight: 180kgs
2 players
English version
Dino Adventure 42inch Shooting Machine Other Details
| | |
| --- | --- |
| Product ID: | 011009 |
| Item Type: | Shooting Games |
| Country: | China |
Dino Adventure 42inch Shooting Machine Images
Raiders of the Lost Ark - right view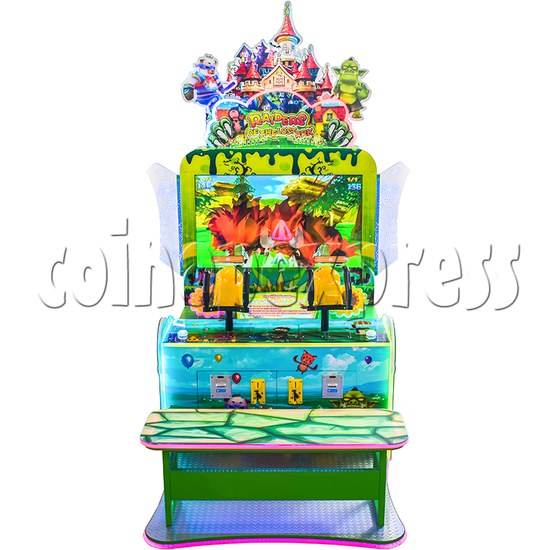 Raiders of the Lost Ark - front view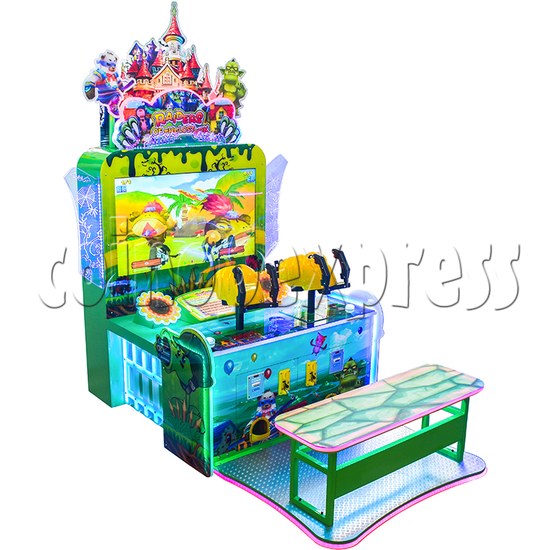 Raiders of the Lost Ark - left view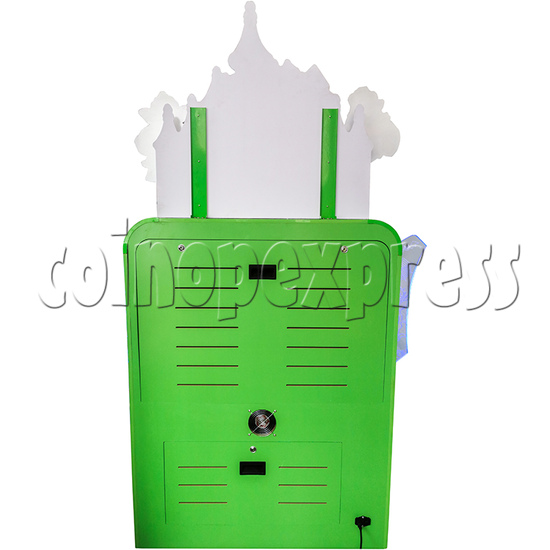 Raiders of the Lost Ark - back view
Raiders of the Lost Ark - header
Raiders of the Lost Ark - screen display
Raiders of the Lost Ark - gun
Raiders of the Lost Ark - front door
Raiders of the Lost Ark - seat
Zomby Wars - right view
Zomby Wars - front view
Zomby Wars - left view
Dino Adventure - right view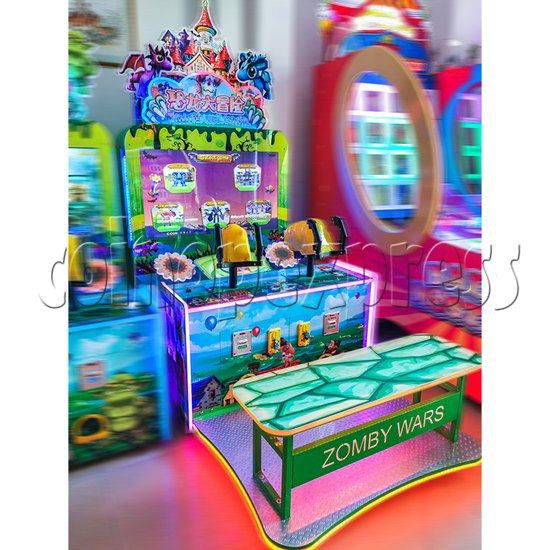 Dino Adventure - left view
Please Note: there is minimum order of $200USD (more info)