Guilty Gear Isuka software
About Guilty Gear Isuka software
Guilty Gear Isuka software brings a new level competition with the introduction of 2 on 2 fighting. Instead of tag team action, all 4 players are on the screen at the same time fighting. Players uncomfortable with the new format can still fight 1 on 1.

To deal with the mayhem of 4 players on the screen at once, Guilty Gear Isuka will sport a new dual plane system. Which allows players to fight on two planes/lines, one on the foreground and one on the background. You can switch between the two planes at any time, it is possible to thrust opponents to the other plane.

Also due to the mayhem factor, the characters will not automatically change his/her facing direction, you need to this change manually.
Guilty Gear Isuka software Product Details
Guilty Gear Isuka software Other Details
| | |
| --- | --- |
| Product ID: | 006608 |
| Item Type: | Atomiswave System |
| Manufacturer: | Sammy |
| Country: | Hong Kong |
| Year Released: | 2003 |
Guilty Gear Isuka software Images
Guilty Gear Isuka software -title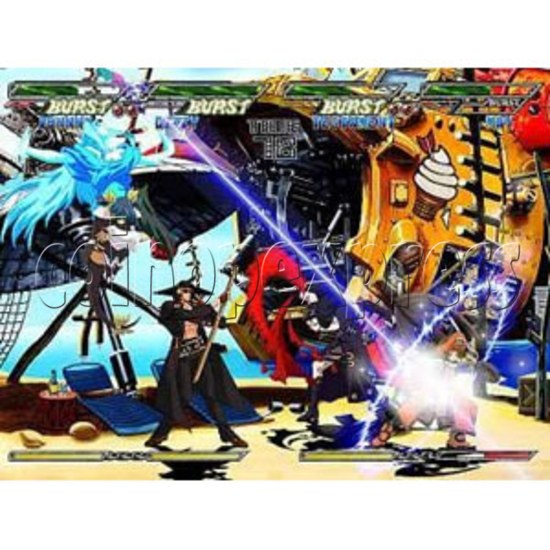 Guilty Gear Isuka software -game play 1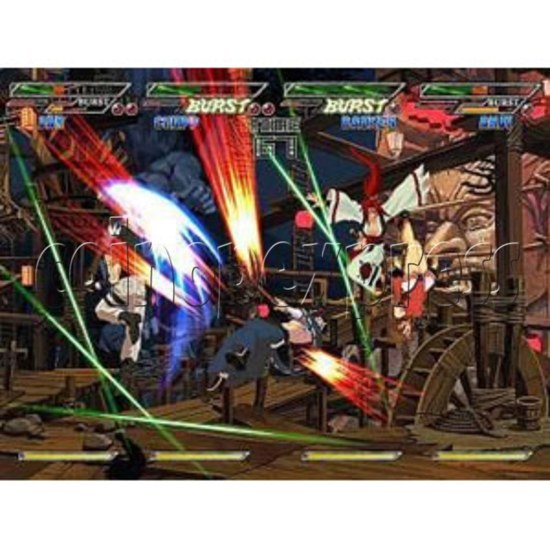 Guilty Gear Isuka software -game play 2
Guilty Gear Isuka software -game play 3
Guilty Gear Isuka software -game play 4
Please Note: there is minimum order of $200USD (more info)