Mini UFO Ice Hockey Ticket Redemption Machine
About Mini UFO Ice Hockey Ticket Redemption Machine
Mini UFO Ice Hockey Ticket Redemption Machine, unique appearance design, dazzling lighting effect, lighting speed can be adjusted.

Mini version, parent-child interactive games, children and parents interactive games, children's playground favorite. Can be placed in children's playground, supermarket, video game city, shopping mall, etc.

Game Play:

1. Insert coin.
2. Shoot the ball into the opponent's goal to score
3. After the game, win the lottery or twist egg classic ice game parent-child interaction design, the venue must be popular machine.




Mini UFO Ice Hockey Ticket Redemption Machine Product Details
voltage: 110V/220V
Size:142*70*96cm
weight:130kg
2 players
English version
Mini UFO Ice Hockey Ticket Redemption Machine Other Details
| | |
| --- | --- |
| Product ID: | 011014 |
| Item Type: | Redemption Machines |
| Country: | China |
Mini UFO Ice Hockey Ticket Redemption Machine Images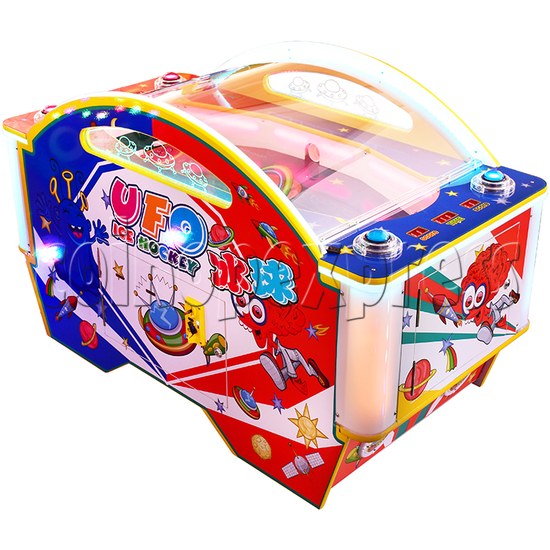 Mini UFO Ice Hockey Ticket Redemption Machine - right view
Mini UFO Ice Hockey Ticket Redemption Machine - front view
Mini UFO Ice Hockey Ticket Redemption Machine - left view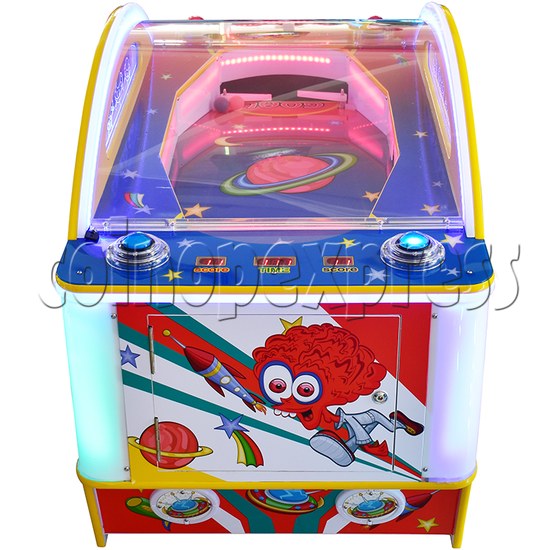 Mini UFO Ice Hockey Ticket Redemption Machine - side view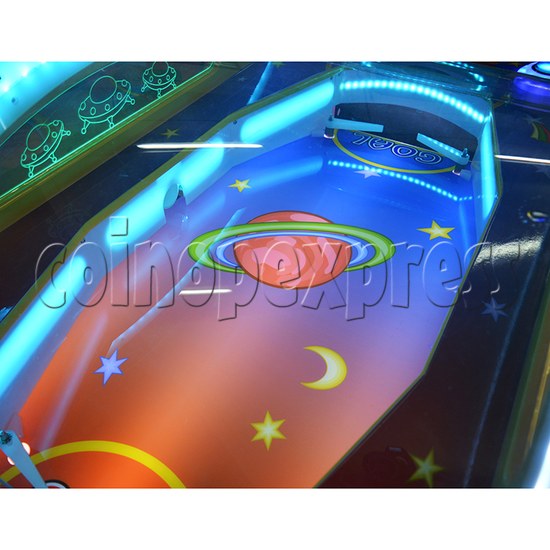 Mini UFO Ice Hockey Ticket Redemption Machine - table
Mini UFO Ice Hockey Ticket Redemption Machine - button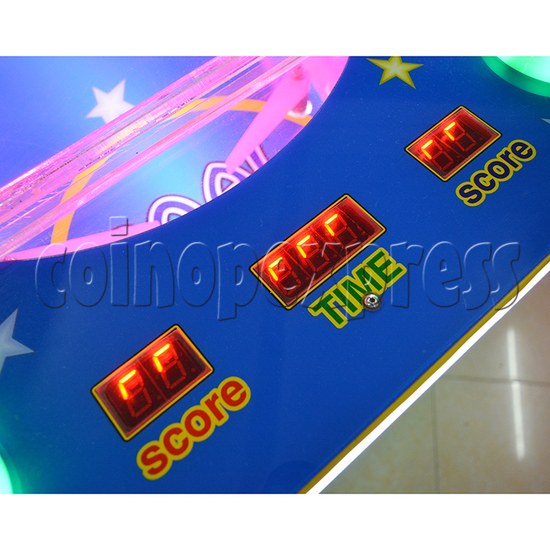 Mini UFO Ice Hockey Ticket Redemption Machine - LED display
Mini UFO Ice Hockey Ticket Redemption Machine - front door
Please Note: there is minimum order of $200USD (more info)