Trans Force Orion 5D motion simulator (4 seats)
About Trans Force Orion 5D motion simulator (4 seats)
Trans Force Orion 5D motion simulator (4 seats) is a 4 players revolutionary interactive audience experience motion rider, features in a 4 seats cabinet with a space ship theme, with a variety of different games play in 180 degree panoramic stereoscopic 3D screen, full motion platform and online business monitoring software.

The advance comes with full motion platform with 6 degrees of freedom and the motion platform can produce any horizontal, longitudinal and transverse, as well as vertical and rotary motions, imitating roll and pitch, all riders turn from mere observers into active participants in a 5D virtual-reality world.

Trans Force Orion 5D motion simulator (4 seats) designs for 1 ~4 players seats, each seat is equipped with a joystick which can be used for controlling the craft and its weapons; taking pictures of interesting objects; answering quiz questions, and more ! It plays with each game taking between 3~6 minutes (operator adjustable).

The interactive system encourages competition between the visitors. During the game all the participants receive scores for their accuracy in hitting targets, winning any race they take part in and other tasks completed. Winners are announced at the end of each game.

And its space-saving size (just 97 Sq. Ft / 9 Sq M) makes it the perfect attraction piece for just about any venue, start your new business by installing 5D attractions "Orion" in venues with good footfall such as shopping malls, cinemas and visitor attractions and see your profits grow.

A Plasma display panel outside the attraction can be used for advertising and briefing of visitors waiting in the queue. Large screen displays also shows live images from inside the attraction.

Only one attendant is needed to operate the machine. The machine has a payment and control terminal, limiting the attendants function to switching on the selected program and attending to safety issues.

Players enjoy with a variety of different games, suitable for all kids or adults, and include both entertainment and educational programs.
Trans Force Orion 5D motion simulator (4 seats) Product Details
Specification:


voltage: 220V ~ 240V
players: 1 ~ 4 players
motion seats: 4seats
over 15 themes, suitable for educational programs to military vehicle simulators
with 180 degree panoramic stereoscopic 3D screen
outside with an advertising and briefing display
variety of exterior designs and custom themes available
full motion platform with 6 degrees of freedom
software for online business monitoring
Games For This Machine Include:


Back to the Past (English - Thai option available)
Cold Planet (English)
Cold Planet 2 (English)
Glitch Planet (English - Thai option available)
Happy Land (English)
Ocean Planet (English)
Open Space (English)
Open Space 2 (English)
Robot Mary and the Evil Crashers (Thai)
Trip to the Moon (English - Thai option available)
Unhappy Land (English - Thai option available)
Volcano Planet (English)
Volcano Planet 2 (English)
Trans Force Orion 5D motion simulator (4 seats) Other Details
| | |
| --- | --- |
| Product ID: | 009666 |
| Item Type: | Motion Theatre |
| Country: | Europe |
| Year Released: | 2010 |
Trans Force Orion 5D motion simulator (4 seats) Images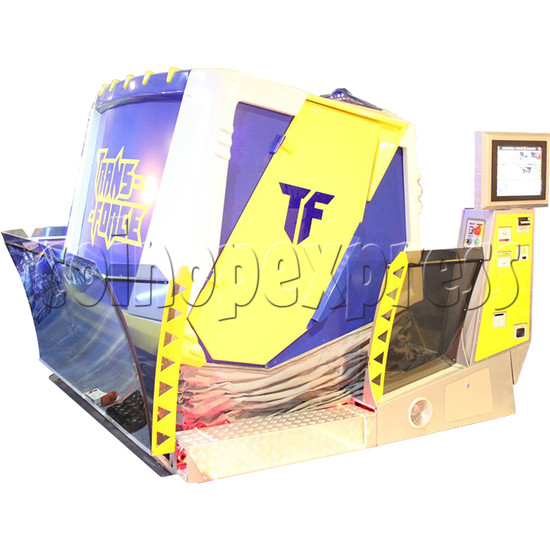 Trans Force Orion 5D motion simulator (4 seats) 31526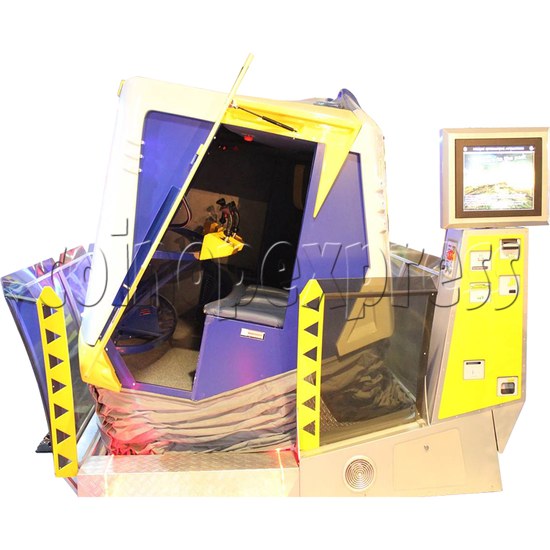 Trans Force Orion 5D motion simulator (4 seats) 31527
Trans Force Orion 5D motion simulator (4 seats) 31528
Trans Force Orion 5D motion simulator (4 seats) 31533
Trans Force Orion 5D motion simulator (4 seats) 31530
Trans Force Orion 5D motion simulator (4 seats) 31531
Trans Force Orion 5D motion simulator (4 seats) 31532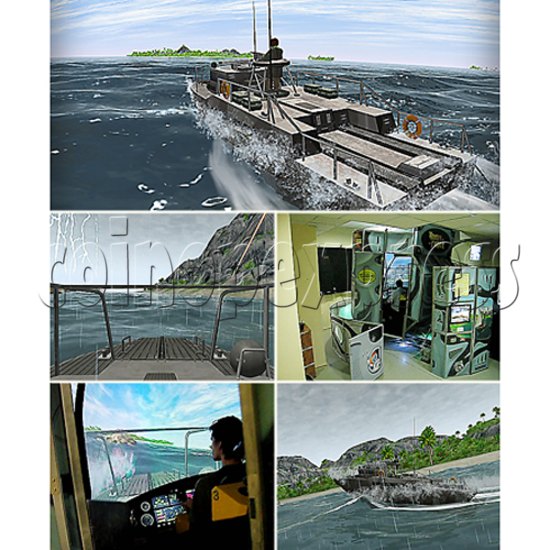 Trans Force Orion 5D motion simulator (4 seats) 31529
Trans Force Orion 5D motion simulator (4 seats) 31534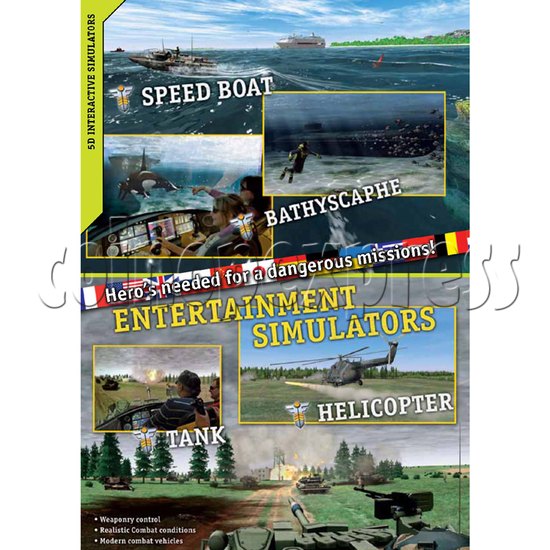 Trans Force Orion 5D motion simulator (4 seats) 31535
Trans Force Orion 5D motion simulator (4 seats) 31536
Trans Force Orion 5D motion simulator (4 seats) 31537
Trans Force Orion 5D motion simulator (4 seats) 31538
Trans Force Orion 5D motion simulator (4 seats) 31539
Trans Force Orion 5D motion simulator (4 seats) 31540
Trans Force Orion 5D motion simulator (4 seats) 31541
Trans Force Orion 5D motion simulator (4 seats) 31542
Trans Force Orion 5D motion simulator (4 seats) 31543
Please Note: there is minimum order of $200USD (more info)