About Medalink Coin Pusher
"MEDALINK", is section in accordance to plays the family regarding the game type multiple demand, provides may expand the game content the large-scale on-line generation of coin machine radio station.

"MEDALINK" except has the common single to play the pattern, but also has the penetration network on-line system, carries on 4 ~ 16 person of on-line patterns. The game slights the law is, when in the sub- radio station's red candle glitters, plays the family may penetrate "UFO CATCHER7" catches the baby to play chooses the game type. If can catch the super medal, can challenge the generation of coin small game - "the brave challenge". This section machine kind of game mainly divides into two major terms - "west to vainly hope for - pans for gold the heat" and "MAGICAL POPPINS" and some miniature small games (the brave challenge and so on).
Medalink Coin Pusher Product Details
voltage: 110V
4 sattelites + JackPot
Medalink Coin Pusher Other Details
| | |
| --- | --- |
| Product ID: | 007338 |
| Item Type: | Medal Games |
| Manufacturer: | Sega |
| Country: | Japan |
| Year Released: | 2007 |
Medalink Coin Pusher Images
Medalink Coin Pusher 19766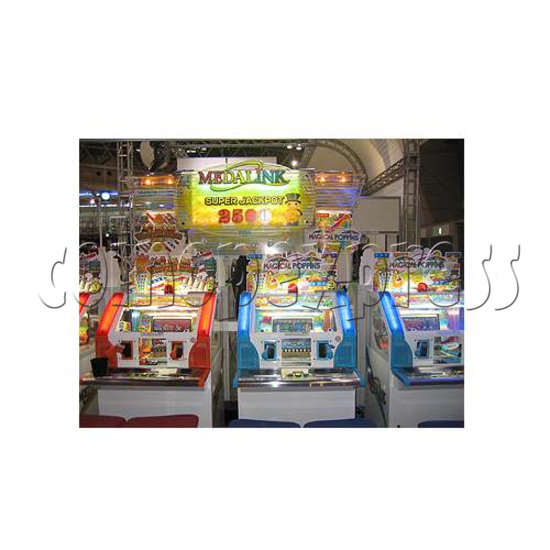 Medalink Coin Pusher 19767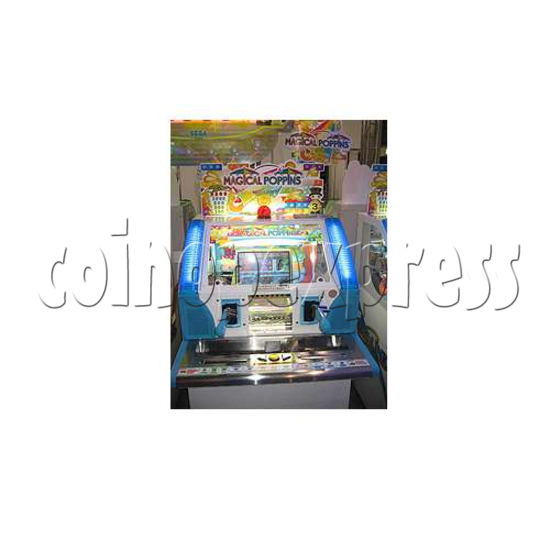 Medalink Coin Pusher 19768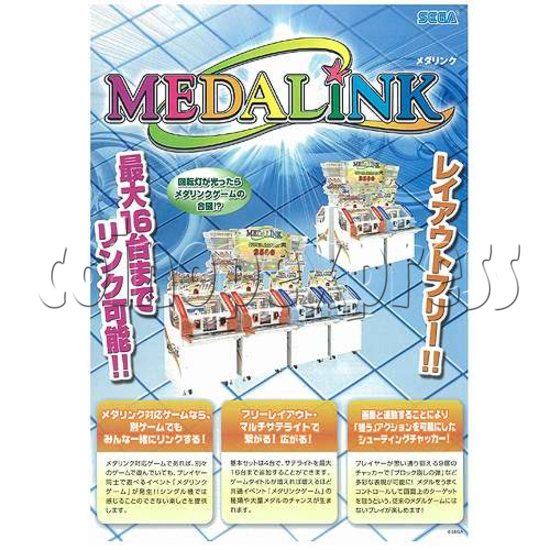 Medalink Coin Pusher 19769
Medalink Coin Pusher 19770
Medalink Coin Pusher 28020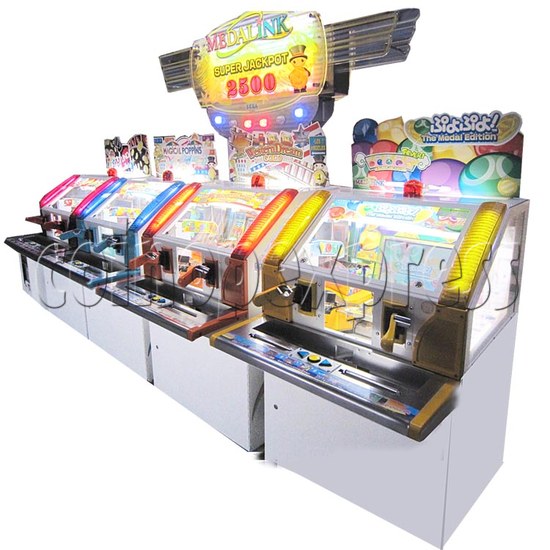 Medalink Coin Pusher 28021
Medalink Coin Pusher 28022
Medalink Coin Pusher 28023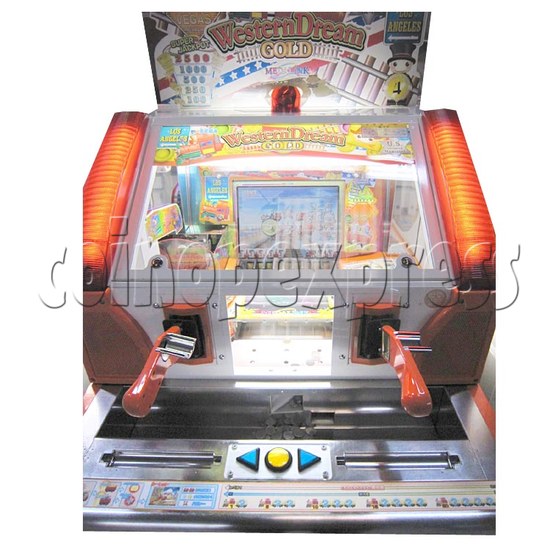 Medalink Coin Pusher 28024
Medalink Coin Pusher 28025
Please Note: there is minimum order of $200USD (more info)