Sengoku Basara X Arcade Game kit
About Sengoku Basara X Arcade Game kit
Sengoku Basara X Arcade Game kit is a 2D fighting game along the lines of the Guilty Gear series. It fact it is a colaboration between, the Basara team and Guilty Gear development teams. Sengoku Basara roughly translates as Devil King.

So far 10 characters have been revealed, and are based on the great warriors from Japan's feudal era such as Nobunga Oda and Yukimura Sanada.

Battles are fought in a tag team style format with team up attacks available. Each fighter has a health gauge, a power gauge and power stocks. As well as a fighting level which when increased produces a myriad of advantages to the player.
Sengoku Basara X Arcade Game kit Product Details
Namco system 256 mother board
software
Cables
Manual
Sengoku Basara X Arcade Game kit Other Details
| | |
| --- | --- |
| Product ID: | 007228 |
| Item Type: | System 256 |
| Manufacturer: | Capcom |
| Country: | Hong Kong |
| Year Released: | 2007 |
| Notes: | $125usd for order I/O board (not include with the Asian kit, this is optional parts for customer selection) |
Sengoku Basara X Arcade Game kit Images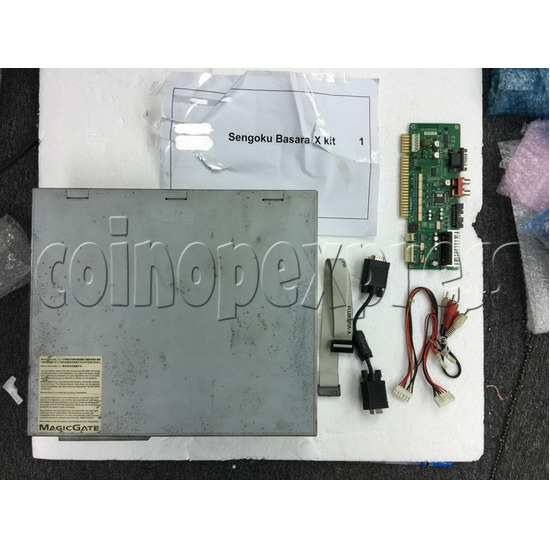 Sengoku Basara X Arcade Game kit -family view
Sengoku Basara X Arcade Game kit -kit
Sengoku Basara X Arcade Game kit -pcb and wiring harness
Sengoku Basara X Arcade Game kit -game play 4
Sengoku Basara X Arcade Game kit -game play 1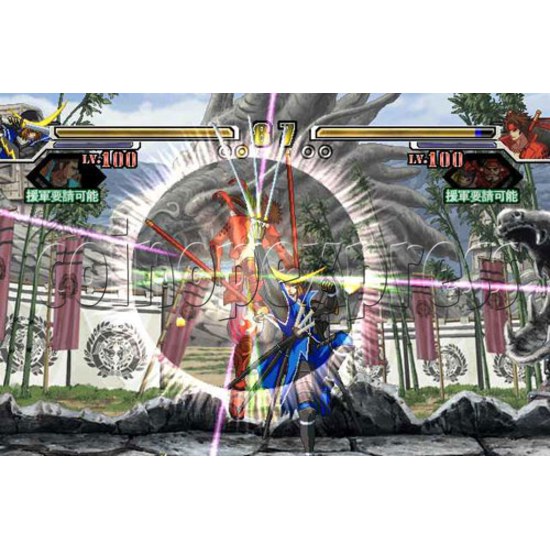 Sengoku Basara X Arcade Game kit -game play 2
Sengoku Basara X Arcade Game kit -game play 3
Please Note: there is minimum order of $200USD (more info)