Metal Slug 6 Arcade software
About Metal Slug 6 Arcade software
Metal Slug 6 Arcade software is a shooting arcade game .In this incarnation of the legendary shoot them up. Four of the regular cast are joined by Ralf and Clark, these two are veterans of the King of Fighters series.

Ralf and Clark are obvious choices for the crossover, as their characters in King of Fighters are mercenary special forces. They can even use some of their trademark moves.

This version includes all the features that make this series a classic. Plenty of new weapons, new bombs, new vehicles and of course hordes of enemies and bosses to use them on.

New features include different types melee attacks, switchable weapons & power stocks that in increase the more enemies you kill, which is used to be power the more advanced moves.

Each of the characters now has different strengths, like some have more powerful guns, some have more ammo. Ralf is even invulnerable to the first bullet he takes.
Metal Slug 6 Arcade software Product Details
2 players
2D graphic
Software Cartridge + Atomiswave Mother Board
Manual
Metal Slug 6 Arcade software Other Details
| | |
| --- | --- |
| Product ID: | 006698 |
| Item Type: | Atomiswave System |
| Manufacturer: | Sammy |
| Country: | China |
| Year Released: | 2006 |
Metal Slug 6 Arcade software Images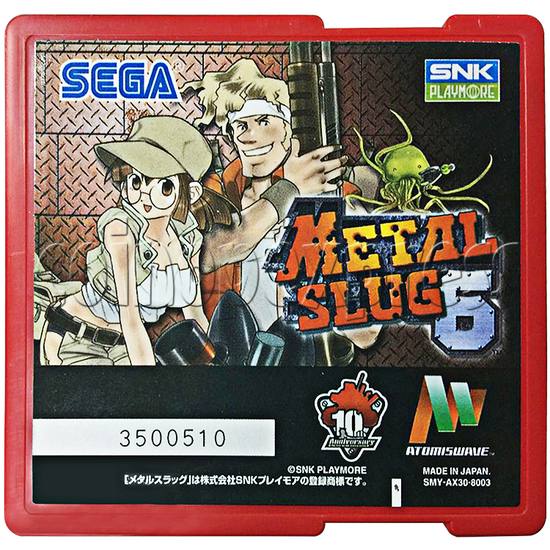 Metal Slug 6 Arcade software - front view
Metal Slug 6 Arcade software - back view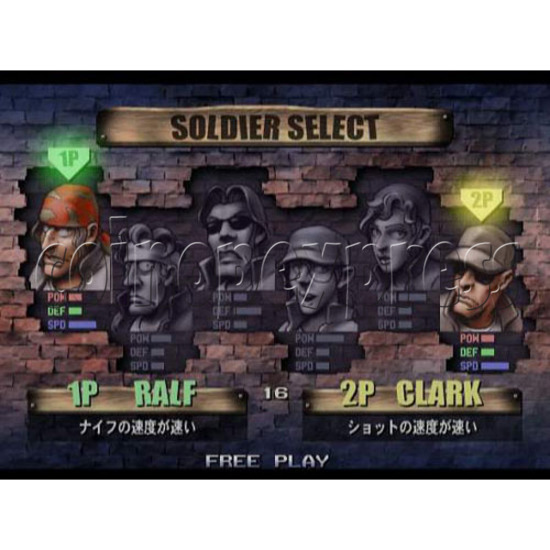 Metal Slug 6 Arcade software -game play 1
Metal Slug 6 Arcade software -game play 2
Metal Slug 6 Arcade software -game play 3
Please Note: there is minimum order of $200USD (more info)