Ticket Dispenser (big front panel)
About Ticket Dispenser (big front panel)
Taiwan Made Unique Design Ticket Dispenser(big front panel) with Single IC microcomputer Auto-detected and Anti-stealing Function. It can accurately detect the situations of incorrect ticket out and customer cheating with built in auto-alarm and shut off systems.
Ticket Dispenser (big front panel) Product Details
Specification:


Net weight: 0.555kgs/pc
Input Voltage: 12 V DC
Power Consumption: 3 W
Working Current: 0.25 ~ 0.35 AMP, the highest 1.3 AMP.
Detection: Photo Transistors
Output Ticket Number: 1 Piece, 10 Pieces or unlimited
Product Size: 120 mm Wide x 99 mm Deep x 120 mm Height
Switch Setting:


Switch 1: Set 5V or 0V
Switch 2: Set NO or NC
Button: Auto ticket loading and setting push button.
Terminal Block:


IN: Input OV (Low) or +5V(High)
GND: Ground
V+: Supply voltage DC +12V
OUT: Output NO or NC(with switch 1)
Ticket Dispenser (big front panel) Other Details
| | |
| --- | --- |
| Product ID: | 003491 |
| Item Type: | Ticket Accessories |
| Country: | China |
| Available: | Stock |
| Condition: | New |
| Notes: | More favorable price for bulk quantity order. |
Ticket Dispenser (big front panel) Images
Ticket Dispenser (big front panel) 8932
Ticket Dispenser (big front panel) 8933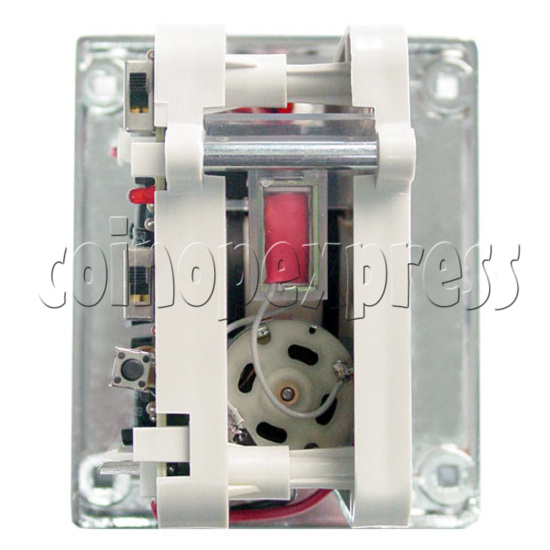 Ticket Dispenser (big front panel) 8934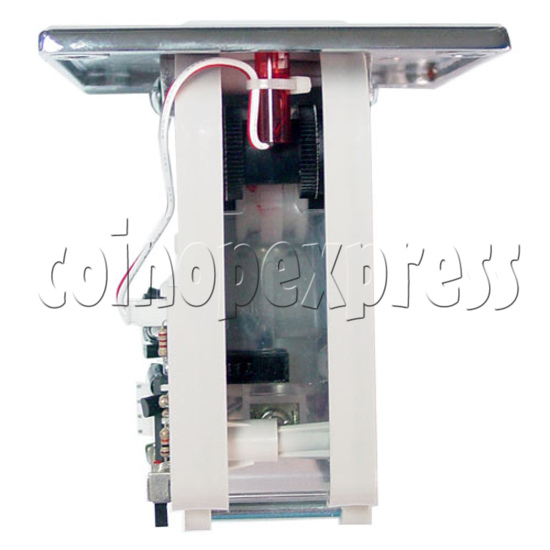 Ticket Dispenser (big front panel) 8935
Ticket Dispenser (big front panel) 8936
Ticket Dispenser (big front panel) 8937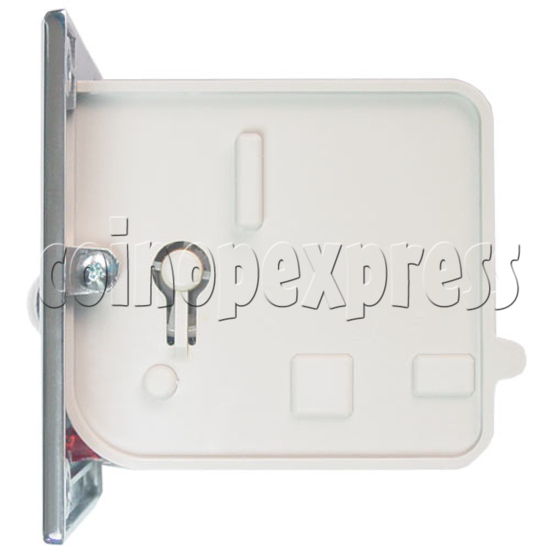 Ticket Dispenser (big front panel) 16891
Ticket Dispenser (big front panel) 16892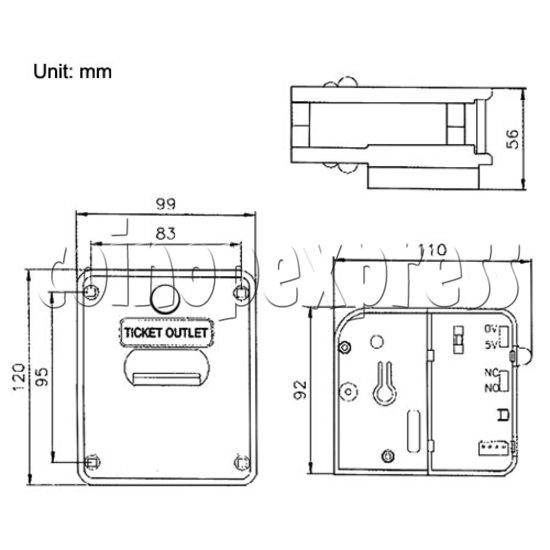 Ticket Dispenser (big front panel) 16880
Ticket Dispenser (big front panel) 16881
Please Note: there is minimum order of $200USD (more info)