32 inch Arcade LCD Monitor BOE 1080P
About 32 inch Arcade LCD Monitor BOE 1080P
A professional 32-inch LCD Arcade Monitor with full HD 1080P that is suitable for all current arcade machines. This BOE A grade arcade monitor offers 16:9 viewing ration with VGA and HDMI inputs and supports high definition 1920x1080 resolution. Low response time, great colour depth and with full mounting frame, makes this monitor a great replacement for any current series arcade machine.

The BOE 32" LCD Arcade Monitor is ready for all your arcade action! and has been specially designed for arcade machines. Featuring full HD 1080P resolution, and with both VGA and HDMI inputs, this monitor is a suitable replacement for your broken LCD arcade screen, or, a great option for your new arcade build.

With full black metal case, mounting brackets and separate monitor adjustment board, installation is super easy and little technical skill needed. Simply plug in your game boards and cables and you're ready to go!

RoHs certified, this premium LCD arcade monitor comes with 2 years warranty.
32 inch Arcade LCD Monitor BOE 1080P Product Details
Monitor Specifications
Monitor Size: 32 inches
Resolutions: 640x480 to full HD 1920x1080
Colour Depth: 8bit, 16,7 M colours
Pixel Format: 1920(H)×1080(V) vertical - Pixels RGB stripe arrangement
Pixel Pitch: 121.25(H)×RGB×363.75(V)um
Luminance: White 300 cd/m2 (Center 1 point, Typ.)
Contrast Ratio: 1200:1 (Typ.) (TM)
Response Time: 8 milliseconds
Viewing Angles: 89°
Viewing-area Dimensions (cm's): 698.4(H) × 392.85 (H)mm
Physical Dimensions (cm's): 718.7(L) x 417.55(W) x 82(H) mm
Physical Dimensions with Mounting Frame (cm's): 766.20(L) x 455.05(W) x 82(H) mm
Shipping Weight (kg's): 10.50kg
Power: 100-240 volts AC
Watts (w): Total 40 Watt
Operating Temperature: TOP 0-60 °C
Storage Temperature: TST -20-60 °C
Operating Ambient Humidity: HOP 10-80 %RH
Storage Humidity: HST 10~80 %RH
Inputs: 1x HDMI, 1x VGA
Monitor Ports And Connections
1 x AC Power 110/240v input
1 x VGA Port
1 x Headphone Out Port (not available)
1 x HDMI Port
Menu Board Buttons And Indicator
1 x Menu Button
1 x Navigation DOWN Button
1 x Power Button
1 x Power LED (Green/Red)
1 x Navigation UP Button
1 x Auto Button
Full Set Include
1 x 32" BOE LCD Arcade Monitor
1 x Monitor Control PCB
1 x HDMI (1.6m Cable)
1 x VGA Cable
1 x Power Cable
2 x Left/Right mounted installation brackets
2 x Top/Bottom mounted installation brackets
Dimensions And Weight
Viewing Area Dimensions: Height: 698.4mm (27.49"), Width: 392.85mm (15.46")
Physical Dimensions: Height: 417.55mm (16.3"), Width: 718.7mm (28.2"), Depth: 82mm (2.4"), Weight: 4.20kg (11.46lb)
32 inch Arcade LCD Monitor BOE 1080P Other Details
| | |
| --- | --- |
| Product ID: | 011336 |
| Item Type: | Monitors, Chassis |
| Country: | China |
| Available: | Stock |
| Condition: | New |
32 inch Arcade LCD Monitor BOE 1080P Images
32 inch Arcade LCD Monitor BOE 1080P angle view
32 inch Arcade LCD Monitor BOE 1080P left view
32 inch Arcade LCD Monitor BOE 1080P right view
32 inch Arcade LCD Monitor BOE 1080P front view
32 inch Arcade LCD Monitor BOE 1080P back view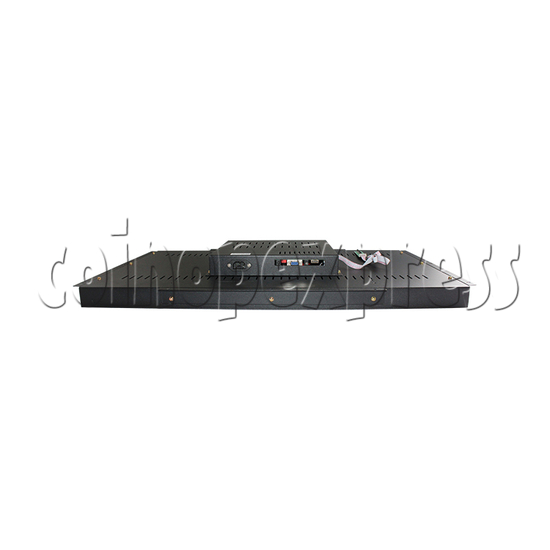 32 inch Arcade LCD Monitor BOE 1080P bottom view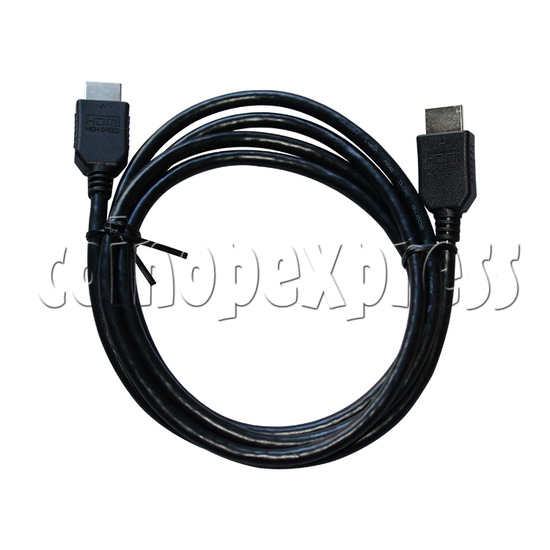 32 inch Arcade LCD Monitor BOE 1080P HDMI cable
32 inch Arcade LCD Monitor BOE 1080P VGA cable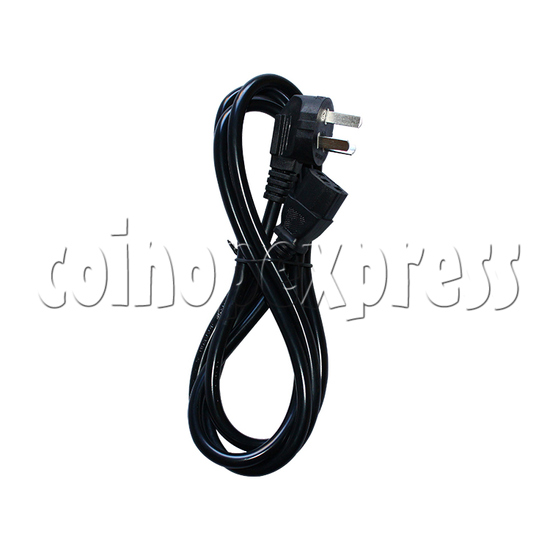 32 inch Arcade LCD Monitor BOE 1080P power cable
32 inch Arcade LCD Monitor BOE 1080P full set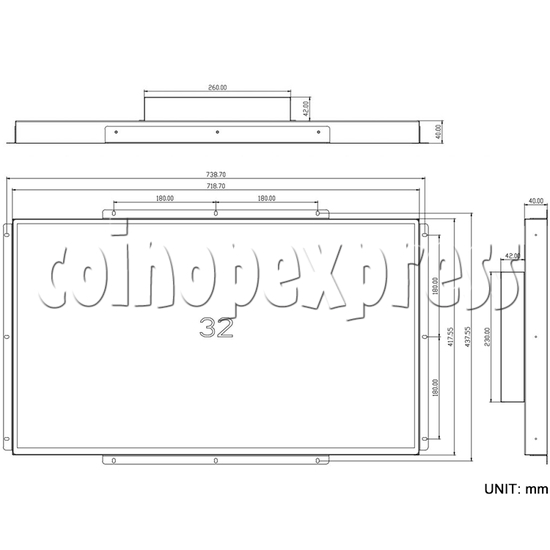 32 inch Arcade LCD Monitor BOE 1080P dimensions
Please Note: there is minimum order of $200USD (more info)