Multi Function Coin Mechanism
About Multi Function Coin Mechanism
Multi Function Coin Mechanism, a front inserting type multi-counting CPU coin selector with one extra coin channel.

It is a multi-logical and intelligent device by using the CPU to distinguish the counterfeit. Setting status can be reset simply.

Currency available for: Canada, Renminbi,Colombia, Croatia, Czech, Denmark, Taiwan,Euro, Malaysia, Mexico, Norway, Russia, Singapore, Ukraine, UK, US...and more.

It features with an extra coin channel. You can set up one more country coin just choose the extra channel B, then set up the coin and signal.
Multi Function Coin Mechanism Product Details
Specification:


5 signal 5 coins with extra coin channel
Input Voltage: 12V DC (+/-10%)
Accepted Coin Diameter: 12 mm ~ 29 mm
Accepted Coin Thickness: 1 mm ~ 3 mm
Can work with coin meter(ID:0799)
Product weight: 0.4KG
30 Coin recording channels (able to record 5 difference types of coin)
Identify true or conterfeit according to the coins material and diameter, high accuracy.
Learning type. Can be arbitrarily set for currency,make comparing without sampling, the CPU can do automatic memory for the set prototype.
Can be added control function
Signal output style: Pulse
User could switch to Normal Open (NO) or Normal Close (NC) according to the machine setting
Used for machine in medium (45ms) and Slow (65ms), (1m=1/1000s)
Fit for Vending Machines,Automatic telephone pay station,Washing machine, Amusement machine and so on.
Setting Method:


Steps for altering the internal set value
Press the accurate and low accuracy button for about three seconds (the letter looks like A will appear)
alter the set value:
Press the set button and then the letter looks like "E" will appear (select different kinds of coin); press the accurate or low accuracy button to adjust the increase or decrease in numerical value, and then press the SET button after the setting is completed.
The letter of "H" appears (sampling quantity for single currency value)
The letter of "P" appears (the output number for currency value signal)
The letter of "F" appears (accuracy degree)
So on and so forth until the setting of the currencies is completed. If the letter of "E" appears, turn off the coin selector and turn it on, and then it will be fine.
Packaging:


Each piece packed into a small white box, size: W140 x D130 x H70 (mm)
15pcs packed into a carton, size: W470 x D370 x H150 (mm)
30pcs packed into 2 cartons
Multi Function Coin Mechanism Other Details
| | |
| --- | --- |
| Product ID: | 007932 |
| Item Type: | Cash Handling |
| Country: | China (ex factory) |
| Available: | Stock |
| Condition: | New |
| Notes: | More favorable price for bulk quantity order |
Multi Function Coin Mechanism Images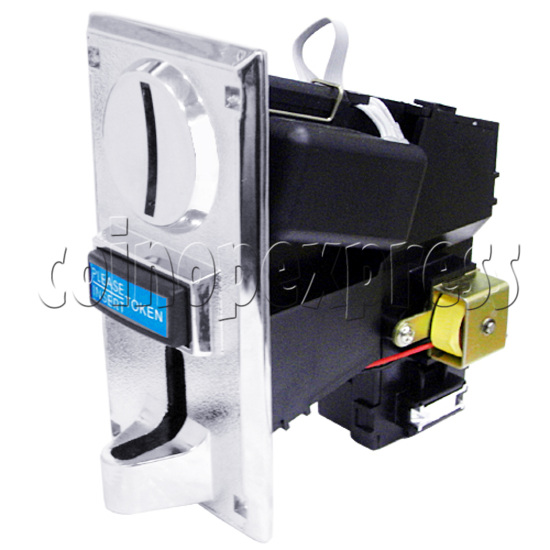 Multi Function Coin Mechanism (5 signal 5 coins with extra coin channel) 21474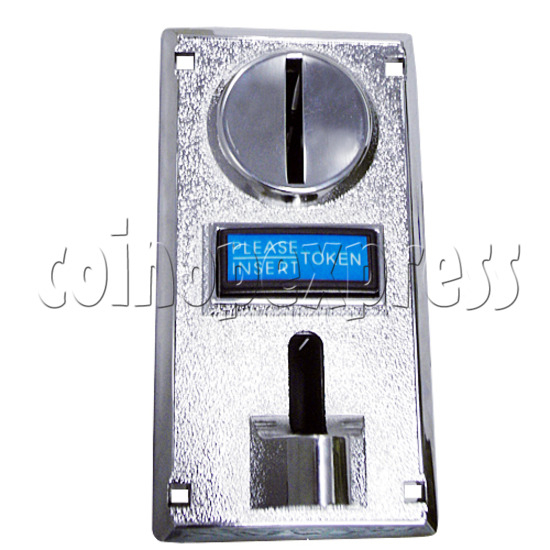 Multi Function Coin Mechanism (5 signal 5 coins with extra coin channel) 21475
Multi Function Coin Mechanism (5 signal 5 coins with extra coin channel) 21476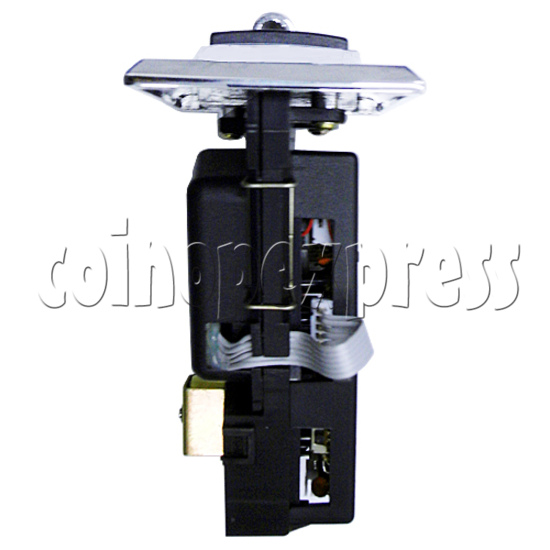 Multi Function Coin Mechanism (5 signal 5 coins with extra coin channel) 21477
Multi Function Coin Mechanism (5 signal 5 coins with extra coin channel) 21493
Multi Function Coin Mechanism (5 signal 5 coins with extra coin channel) 21494
Multi Function Coin Mechanism (5 signal 5 coins with extra coin channel) 21496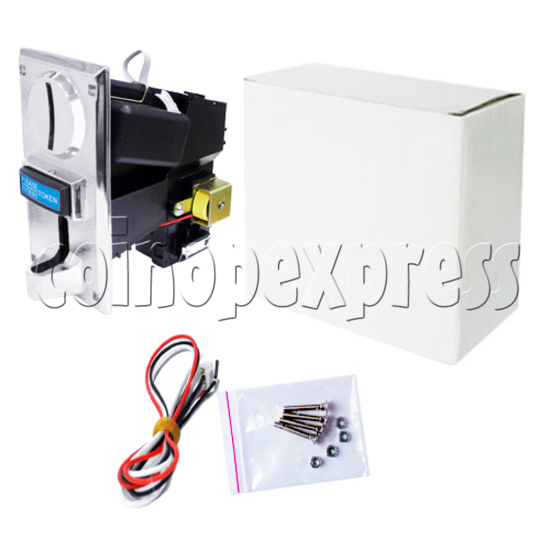 Multi Function Coin Mechanism (5 signal 5 coins with extra coin channel) 21495
Please Note: there is minimum order of $200USD (more info)