Electronic Coin Mechanisms RM5 Evolution Series G Version - Vertical Insertion & Rejection
About Electronic Coin Mechanisms RM5 Evolution Series G Version - Vertical Insertion & Rejection
Electronic Coin Mechanisms RM5 Evolution Series G Version - Vertical Insertion & Rejection, RM5's modern electronic system combines the extraordinary selectivity of the seven measurement sensors in order to increase the calibration andacceptance of 60 differences coins or tokens, with the extreme versatility of the cloning system that allows for the duplication of the electronic coin validator directly on site in just a few seconds.
Electronic Coin Mechanisms RM5 Evolution Series G Version - Vertical Insertion & Rejection Product Details
Specification:


Acceptance of 60 different coins or tokens
Interface cord is supplied with all models
Dimensions: Standard 3'' (mm 89 x 45.4 x 102)
Front Cover not required
Coin acceptance: Diameter from 16 to 31.5 mm, thickness up to 3.3 mm
Power voltage: 12 and 24 Vdc (11 x 28 Vdc)
Output Signals: NPN Open Collector (ULN 2003 A) Output Level "O" Logic ≤ 1.0V
Channels: 60 all can be addressed on different exits and the first 6 are supported by the self prog function
Working temperature: 0 degree to 60 degrees (celsius)
CE Approval
Controls: Through 3 magnetic sensors through which are verified 4 different parameters and 3 optical sensors to recognise the diameter of the coin
Anti-fishing (yo-yo):mechanical plus a double optical sensor that verify the running direction of the coin
Pre-Programming Service: When the RM5 is manufactured it is pre-programmed with coins of your country. Please state the information of the coins or tokens when placing orders. We may require you to send us sample coins.
Programming tools: If you want to setup the validator by yourself, you need to purchase the Support Kit. Support Kit(need to buy separately)allow the operators to easily, quickly and efficiently tailor the RM5 to their own operating requirements. PC kit included the software, connection cable (serial port), power supply & manual. If you are interested, please contact us.
Available Versions:


Parallel validator (X00) for touch screen machine
Dual price totalizer (X10)for coffee machines
Impulsive totalizer (x20)for normal arcade machine where the cost of the game is established by coin mechs.
Binary parallel validator (X30)
Timer (X30)for playground (1 credit for 1 hour of light)
Credit on request (X40) for kiddie rides
Copying Machine (X70)
Phisically they are all available with bottom exit of rejected coins (G version) or with front rejection (F version); with a small bezel (RMF1 mm 60x118) or big front bezel (RMF6 mm 60x152).
A Mars compatible version is also avaialble(RMF3, mm 60x180)
please state the types of machine that you would like to compatible with the coin selector
Electronic Coin Mechanisms RM5 Evolution Series G Version - Vertical Insertion & Rejection Other Details
| | |
| --- | --- |
| Product ID: | 003345 |
| Item Type: | Cash Handling |
| Country: | Hong Kong |
| Available: | Stock |
| Condition: | New |
| Notes: | Price are negotiable for large quantity order. |
Electronic Coin Mechanisms RM5 Evolution Series G Version - Vertical Insertion & Rejection Images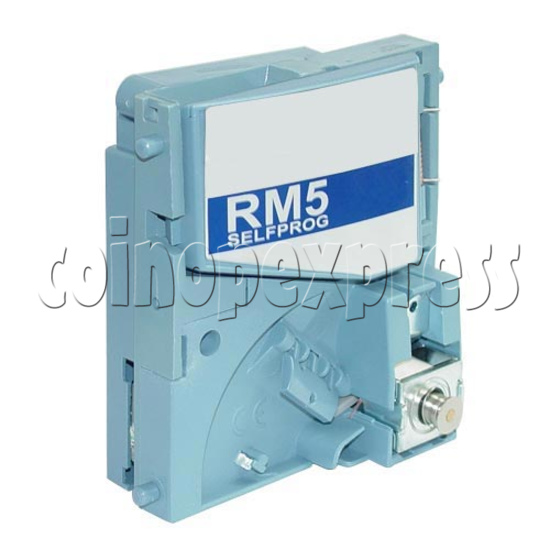 Electronic Coin Mechanisms RM5 Evolution Series (G Version - Vertical Insertion & Rejection) 8479
Electronic Coin Mechanisms RM5 Evolution Series (G Version - Vertical Insertion & Rejection) 8480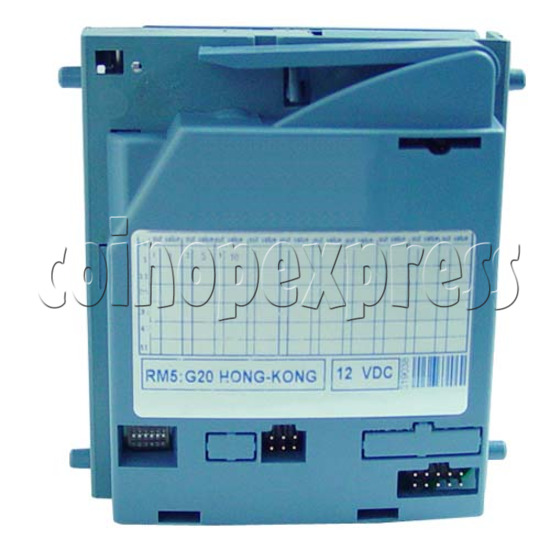 Electronic Coin Mechanisms RM5 Evolution Series (G Version - Vertical Insertion & Rejection) 8481
Electronic Coin Mechanisms RM5 Evolution Series (G Version - Vertical Insertion & Rejection) 8482
Electronic Coin Mechanisms RM5 Evolution Series (G Version - Vertical Insertion & Rejection) 8483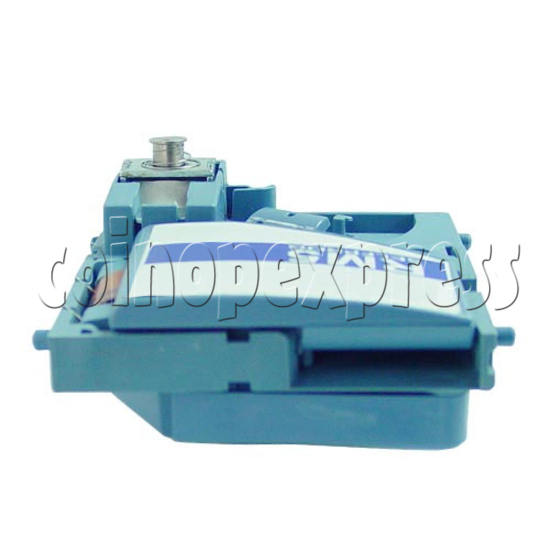 Electronic Coin Mechanisms RM5 Evolution Series (G Version - Vertical Insertion & Rejection) 8484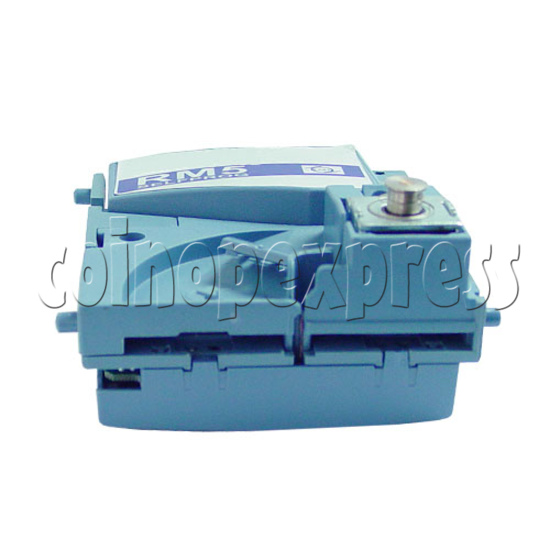 Electronic Coin Mechanisms RM5 Evolution Series (G Version - Vertical Insertion & Rejection) 8485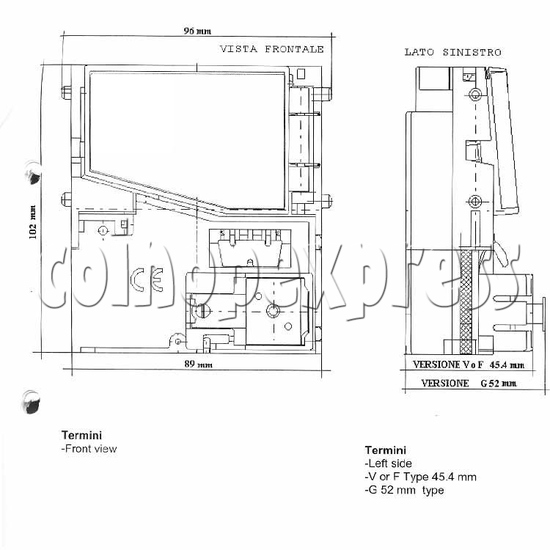 Electronic Coin Mechanisms RM5 Evolution Series (G Version - Vertical Insertion & Rejection) 8486
Electronic Coin Mechanisms RM5 Evolution Series (G Version - Vertical Insertion & Rejection) 17536
Please Note: there is minimum order of $200USD (more info)