Bill Validator / Note Reader NV9
About Bill Validator / Note Reader NV9
Smiley Bill Validator / Note Reader NV9 - the next generation of Smiley Bank Note Validators

The Smiley Bill Validator / Note Reader NV9 is a compact note-validating machine. It is suitable for most money machines, such as, amusement machines, AWP machines, Bingo machines, Vending machines, Car wash outlets. It will accept up to 15 different denominations of notes in the Serial control mode, Pulse mode and Binary mode, 4 different notes in parallel mode, and will cope with different designs of banknotes having the same value such as are found in the United Kingdom and Scotland.

NV9 can equip with different bezel, such as horizontal, vertical up, vertical down, to fit different machines layout. Besides, cash boxes with different capacity are also available: 300pcs, 600pcs and 1000pcs.

The NV9 Validator leaves the factory containing at least one currency data set so that it is ready for immediate installation. If it is desired to change the currency data set, this may be done using either the NV9 to NV9 currency cloning system or the PC based Currency Management software(sold separately).

The NV9 is designed for easy installation in most machines. The stepped Smiling Mouth allows insertion of notes with one hand and simplifies the note handling mechanism.

Interfacing the Validator is very simple, with the choice of the following protocols:
- Parallel open collector outputs.
- Pulse stream open collector output.
- Binary open collector output.
- Smiley's Secure Protocol (SSP) secure serial communications.
- Simple serial I/O communications.
- MDB interface protocol.
- CCTalk
- Extended Interface / USA Serial (NIS)
Bill Validator / Note Reader NV9 Product Details
Features:


New arm processor with 0.5Mbyte FLASH memory, allowing multiple currencies in all four note orientations.
Currency database for many countries available free over the internet. Currency and firmware programming via PC
New advanced florescence detector to reveal hidden security features.
New High-speed drive motors reduce validation and stacking times - note credit in 3 seconds. New improved anti-fishing (stringing) devices to prevent mechanical fraud.
Simple to interface - including parallel, pulse, SSP (Smiley Secure Protocol), CCTalk, MDB, and more.
Horizontal mounting for gaming and amusement applications. Vertical vending bezel to suit many popular designs of vending machines.
Single note escrow function.
Kevlar lined belts to drive the bank notes right through to the cashbox.
All note handling contained within one unit - 300 or 600 note cash box available.
Best value: Easy to fit, simple to service and designed for a long life
Direct replacement for NV7 - same dimensions, connections and communication protocols.
Specifications:


Dimensions: 100mm(L) x 220mm(H) x 139mm(W) (vertical mounting with 300 note cash box)
Power supply: 12Vdc (MDB version: min. 18 ~ max 42 V)
Input: 350mA at rest, 1 A during acceptance, 1.2 A with stacker in process
Operating temperature: +3℃ ~ +50℃
Acceptance speed: 3 ~ 6 seconds
Options:


Cash box type: Clip on or Slide in
Cash box capacity: 300pcs, 600pcs or 1000pcs
Bezel direction: Horizontal, Vertical Up or Vertical Down
Bezel shape(for Veritcal Bezel only): Standard or Extended
Bezel width: 66mm or 69mm (depends on the bill)
Bill Validator / Note Reader NV9 Other Details
| | |
| --- | --- |
| Product ID: | 007391 |
| Item Type: | Cash Handling |
| Country: | Great Britain (UK) |
| Available: | Stock |
| Condition: | New |
Bill Validator / Note Reader NV9 Images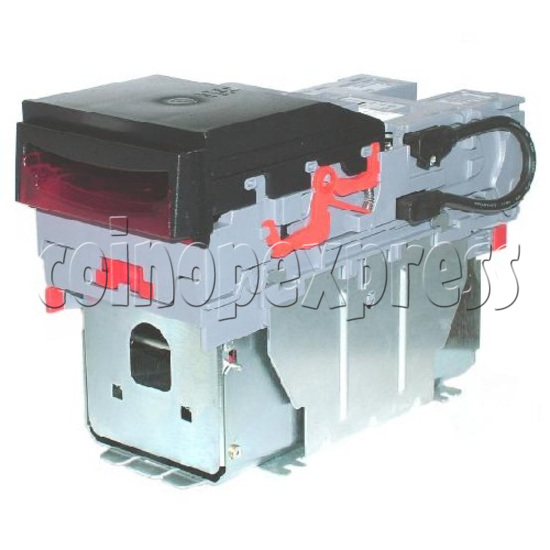 Bill Validator / Note Reader NV9 19946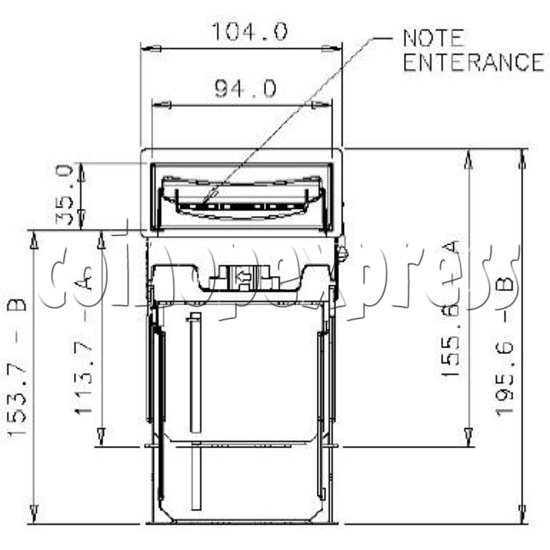 Bill Validator / Note Reader NV9 19948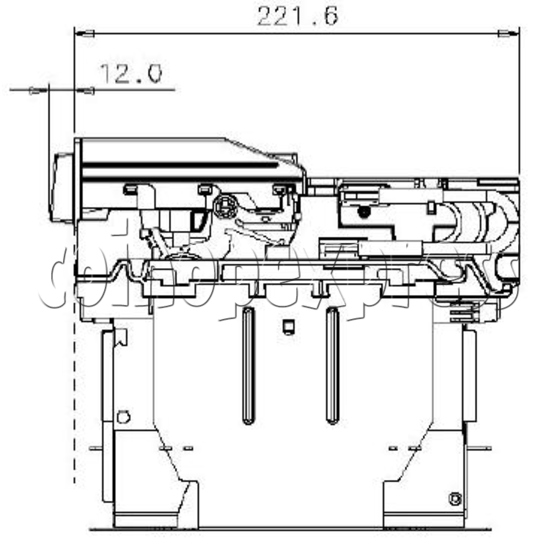 Bill Validator / Note Reader NV9 19949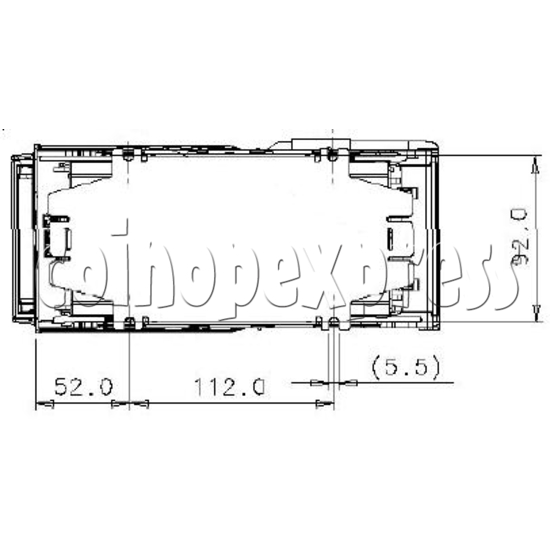 Bill Validator / Note Reader NV9 19950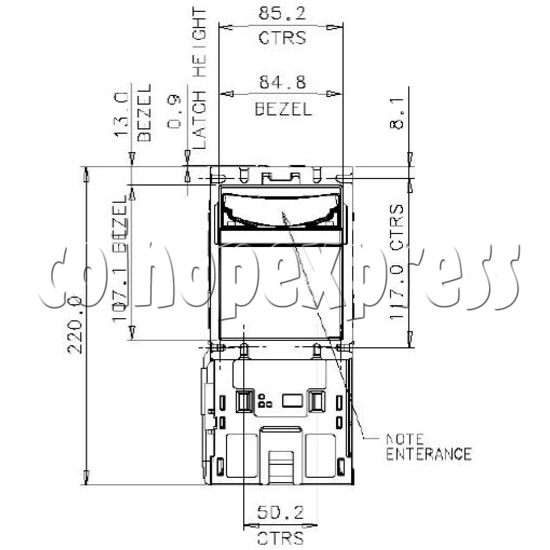 Bill Validator / Note Reader NV9 19951
Bill Validator / Note Reader NV9 19952
Bill Validator / Note Reader NV9 19953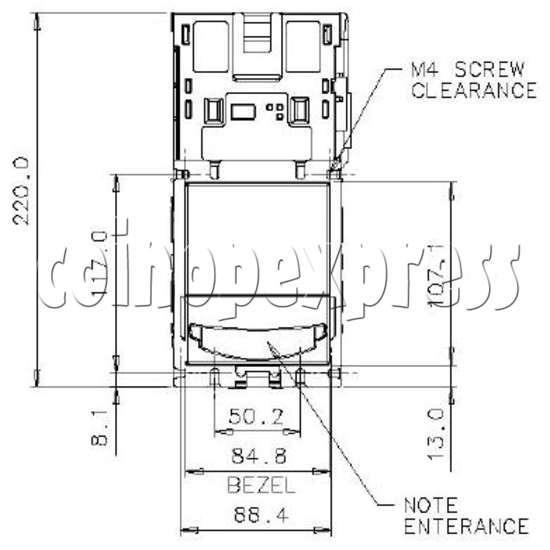 Bill Validator / Note Reader NV9 19954
Bill Validator / Note Reader NV9 19955
Bill Validator / Note Reader NV9 19956
Bill Validator / Note Reader NV9 19957
Bill Validator / Note Reader NV9 19958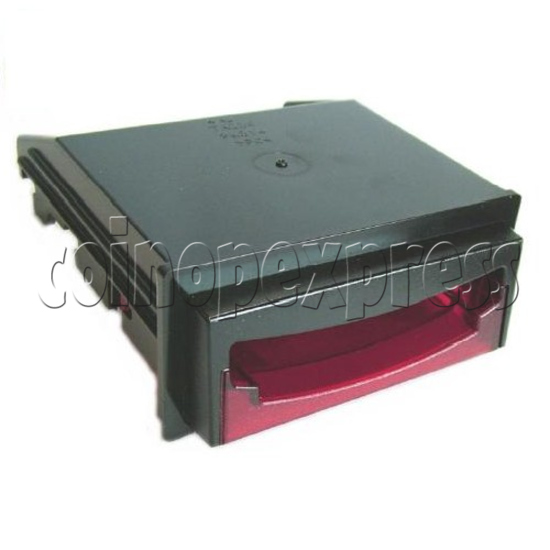 Bill Validator / Note Reader NV9 19959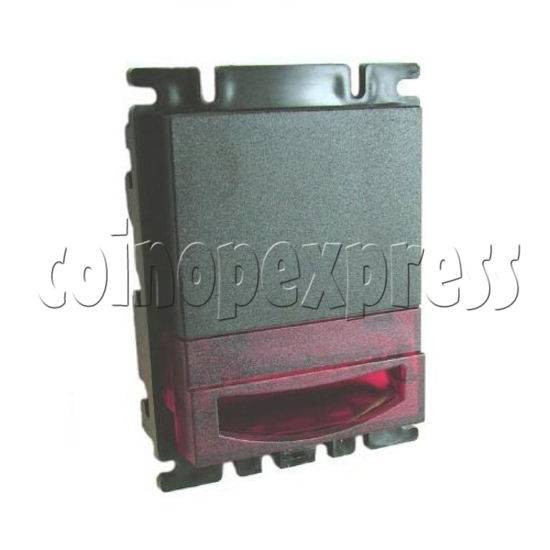 Bill Validator / Note Reader NV9 19960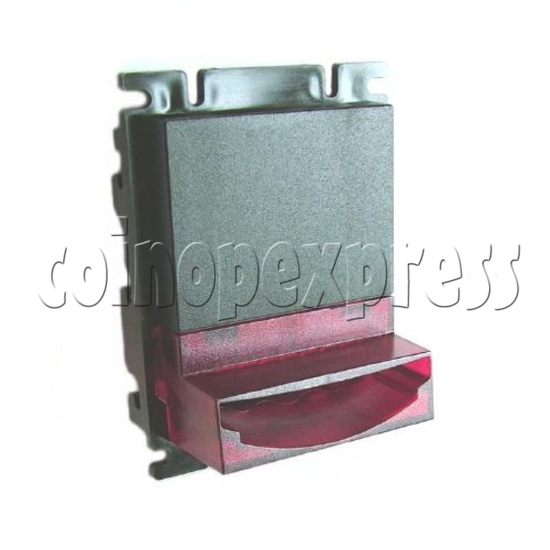 Bill Validator / Note Reader NV9 19961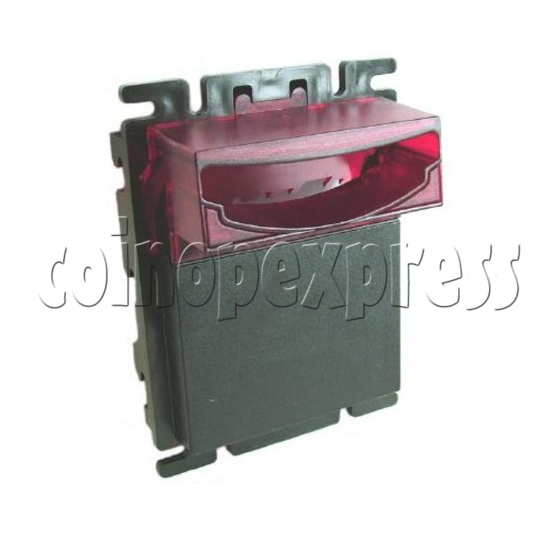 Bill Validator / Note Reader NV9 19962
Bill Validator / Note Reader NV9 19963
Please Note: there is minimum order of $200USD (more info)