CPU Recognize Coin Acceptor with PC connector
About CPU Recognize Coin Acceptor with PC connector
CPU Recognize Coin Acceptor with PC connector , an intelligent multi-coin selector can memorize and recognize 5 different type coins with different signals, it can be connected to computer by RS-232 interface.

The product is designed to output the signals in digital byte that can be recognized by computer, it also come with alarm system to prevent theft.

Coin accepts available for: Euro coin, USD coin, UK coin, Indian Coins, Chilean pesos, Egyptian Pound, Canadian coin, Philippine Peso, UAE dh, Singapore coin, Malyasia coin, HK coin, Australia Coin, Thailand Coin, Japan Yen….and more.
CPU Recognize Coin Acceptor with PC connector Product Details
Specification:


5 coins 5 signals
net weight: 0.325kgs/each
product size: W67 x D140 x H124 (mm)
single chip auto recognize system
signal output in pulse or RS232
apply to coin diameter: 18mm-29mm
apply to coin thickness: 1.2mm-3mm
work voltage: DC12V (+/- 20%)
temperature: -10℃ ~ 45℃
current in 50mA
CPU system identify the coin's material, thickness and diameter
include software guard system
function alarm system
can connect the counter
CPU type with inhibitor
Time switch can be set to signal output in pulse: fast-25ms, medium-45ms and slow-65ms or signal output in RS232: fast-9600bps, medium-4800bps and slow-2400bps
"How To Set Up With The Game Machine"


To setup first mode
step 1: insert the CD Rom into computer driver and connect with RS-232 cables.
step 2: connecting with the +12V DC and Ground onto the coin acceptor.
step 3: connecting the RS-232 wiring to computer COM1 (9 pins).
step 4: arrange the token sample to be setup with the coin selector.
step 5: set the switch from "Start" to "Set" position, the LED light will show "00", press the switch which for adjusting the coin's value, to adjust the coin value during the programming. "00-99" means the value of the output byte signal that is going to be sent when the programmed coin was deposited, return the switch from "Set" to "Start", setup is finished.
To setup second mode
step 1: handle the step 1 to step 4 procedure as "first mode setup"
step 2: set the switch from "NOM" to "TIGHT" position, then turn the switch from "Start" to "Set" position, the LED show default "1", "1~A0; A0=A100" means a output signal needs how many programmed coins to be deposited.
step 3: in order to memorize the coin, insert 10pcs coins continually one by one (time interval 0.3 seconds).
step 4: turn the coin set switch to "Start" and finish the setting.
Packaging:


Each piece packed into a small white box, size is W140 x D130 x H70 (mm)
15pcs packed into a carton, size is W440 x D360 x W200 (mm)
30pcs packed into two cartons
CPU Recognize Coin Acceptor with PC connector Other Details
| | |
| --- | --- |
| Product ID: | 006016 |
| Item Type: | Cash Handling |
| Country: | China (ex factory) |
| Available: | 7~14 days |
| Condition: | New |
| Notes: | More favorable price for bulk quantity order, More favorable price for bulk quantity order, please contact our salesman first for which coins you want to set up. |
CPU Recognize Coin Acceptor with PC connector Images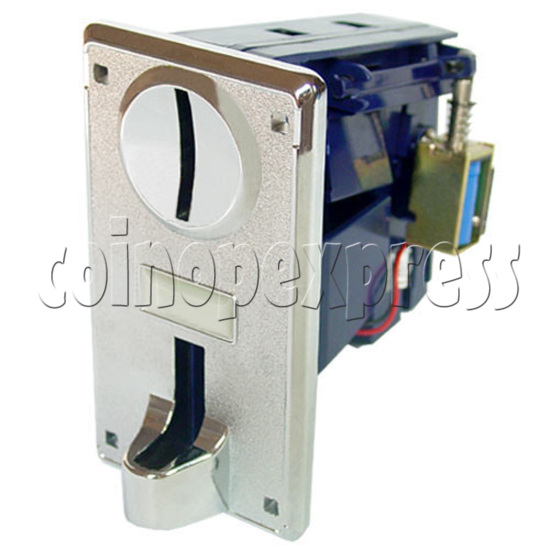 CPU Recognize Coin Acceptor with PC connector (5 coins 5 signals) 15540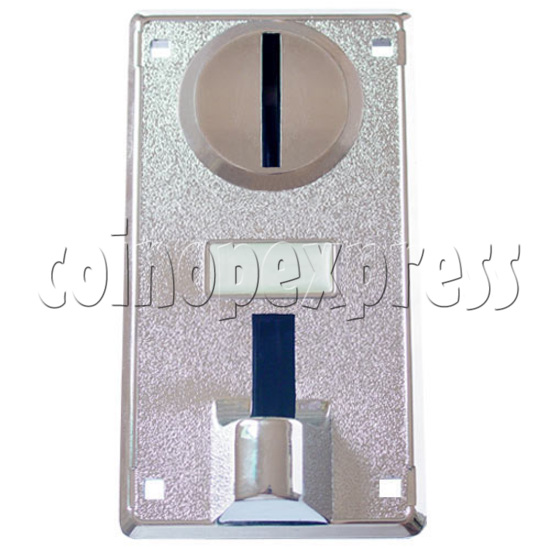 CPU Recognize Coin Acceptor with PC connector (5 coins 5 signals) 15541
CPU Recognize Coin Acceptor with PC connector (5 coins 5 signals) 15542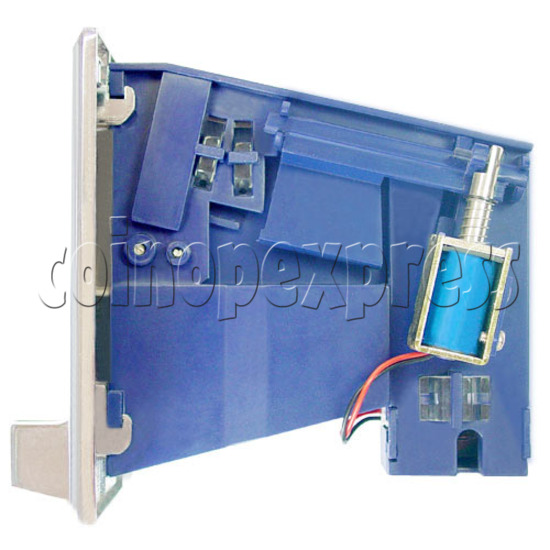 CPU Recognize Coin Acceptor with PC connector (5 coins 5 signals) 15543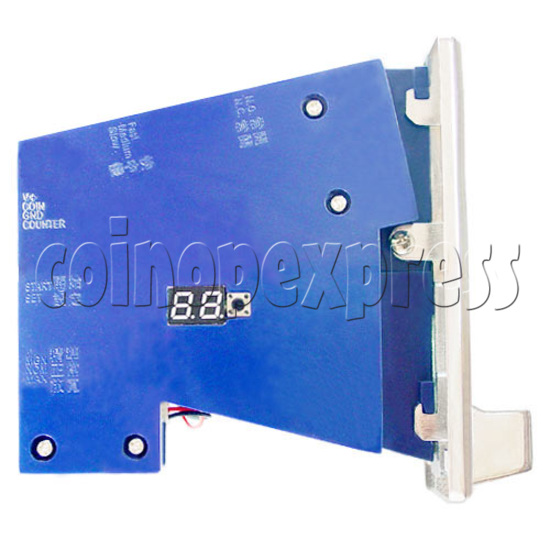 CPU Recognize Coin Acceptor with PC connector (5 coins 5 signals) 15544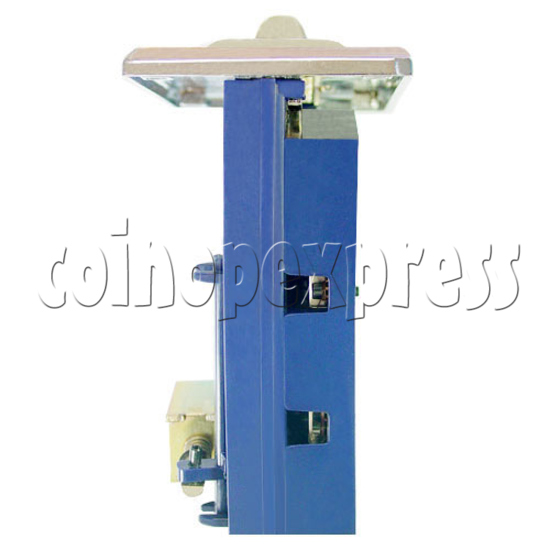 CPU Recognize Coin Acceptor with PC connector (5 coins 5 signals) 15545
CPU Recognize Coin Acceptor with PC connector (5 coins 5 signals) 15546
CPU Recognize Coin Acceptor with PC connector (5 coins 5 signals) 15547
Please Note: there is minimum order of $200USD (more info)