About Party Watches
These are series of PVC dress watches for ladies and men. Wide strap featuring with a small piece of double band, decorative top-stitching or metal badge. Dial is also featuring with similar designs as strap. Arabic numerals, dotted hour markers make it easy to see the time.
Party Watches Product Details
Stainless steel case
PVC strap
Buckle clasp type
Regular timekeeping: hour, minute, second
Approx. watch size: D235 x W45 (mm)
Approx. case size: 45mm x 40mm
Approx. case thickness: 10mm
Approx. watch net weight: 0.052kg
6 different styles include C-1(green), C-2(blue), C-3(green), C-4(brown & green flowers), C-5(black with green stars), C-6(white)
Many colorways as screen shots are available.
Minimum order quantity: can choose THREE different colors among 224 pieces.
Recommend for children 3 years up.
Packaging:


Each piece pack in an individual plastic bag
28 pieces pack in an inner box, box size: W292 X D257 X H57 (mm).
112 pieces per outer carton , carton size: W500 X D302 X H120 (mm), total 2 cartons for 224 pieces order.
Party Watches Other Details
Product ID:
004871
Item Type:
Watches
Country:
China (ex factory)
Available:
2~4 weeks
Notes:
Please advice your needed quantity to our salesman for
best price .
Party Watches Images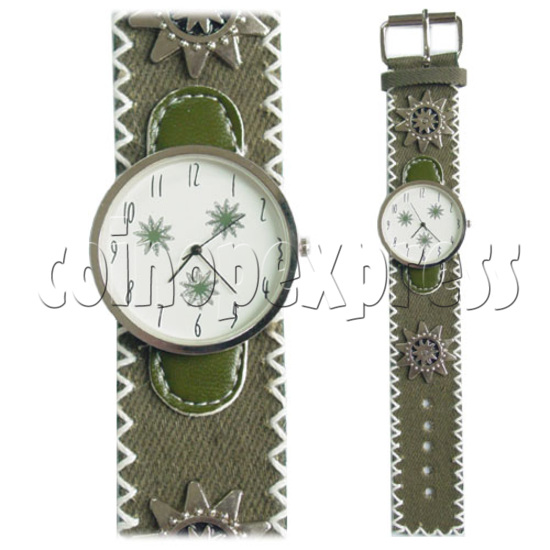 Party Watches 11366
Party Watches 11367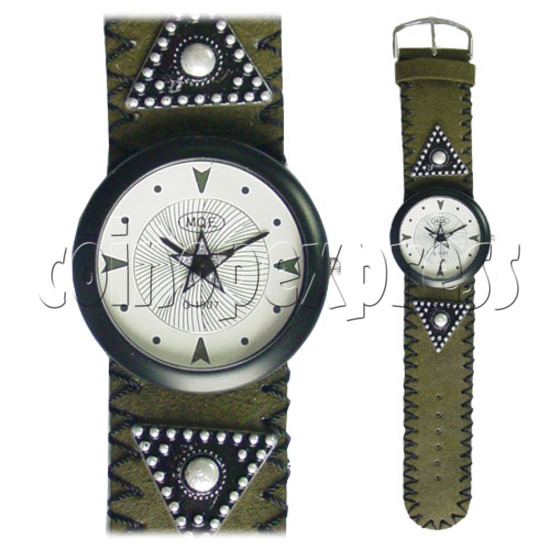 Party Watches 11368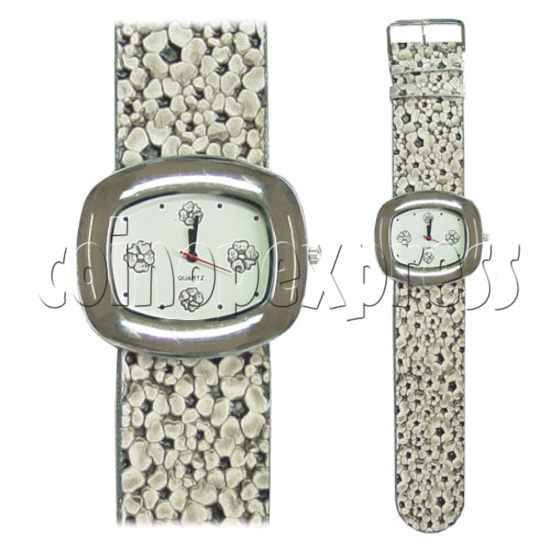 Party Watches 11369
Party Watches 11854
Party Watches 11370
Party Watches 11853
Party Watches 11371
Party Watches 11539
Party Watches 11540
Party Watches 11541
Party Watches 11542
Please Note: there is minimum order of $200USD (more info)