About PVC Men Watches
This is a series of PVC sport watches for men. Black and celadon colors are available. PVC two-tone case. LCD display. Regular timekeeping: hour, minutes, seconds, month, date. Colorful letters or sport images on dial.
PVC Men Watches Product Details
Battery movement
PVC band, case and button
Stainless steel buckle
Regular timekeeping: hour, minutes, seconds, month, date
Approx. watch size: 243mm x 45mm
Approx. case size: 45mm x 60mm
Approx. case thickness: 14mm
Approx. watch net weight: 0.038kg
8 different styles as screen shots include in this series.
Available colorways: black and celadon.
Minimum order quantity: can choose THREE different colors among 960 pieces.
Recommend for children 3 years up.
Packaging:


Each piece pack in an individual plastic bag.
20 pieces pack in an inner box, box size: W292 X D257 X H57 (mm).
160 pieces per outer carton, carton size: W500 X D302 X H233 (mm), total 6 cartons for 960 pieces order.
PVC Men Watches Other Details
Product ID:
004975
Item Type:
Watches
Country:
China (ex factory)
Available:
2~4 weeks
Notes:
Please advice your needed quantity to our salesman for
best price .
PVC Men Watches Images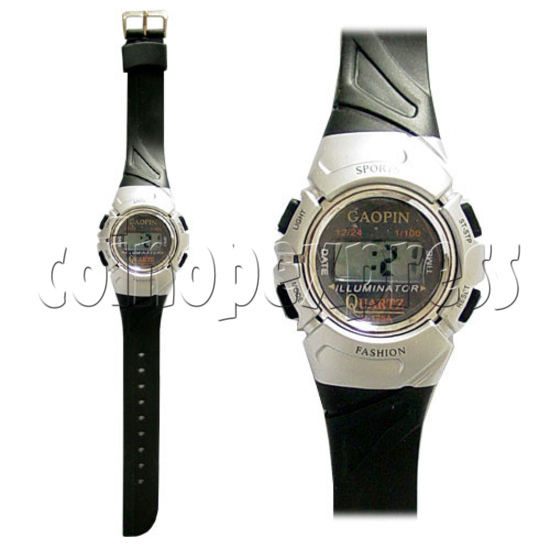 PVC Men Watches 11464
PVC Men Watches 11465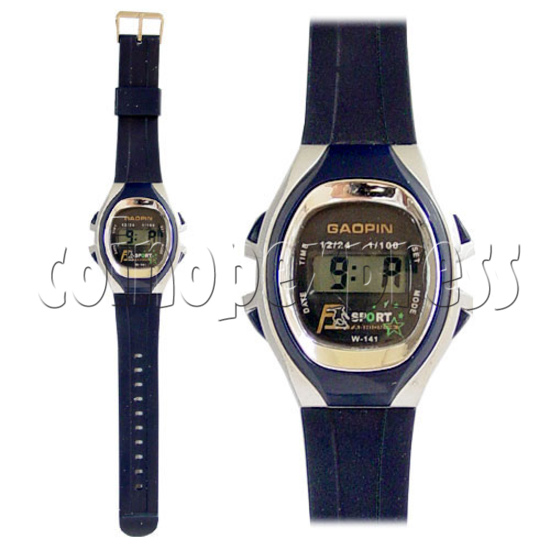 PVC Men Watches 11466
PVC Men Watches 11467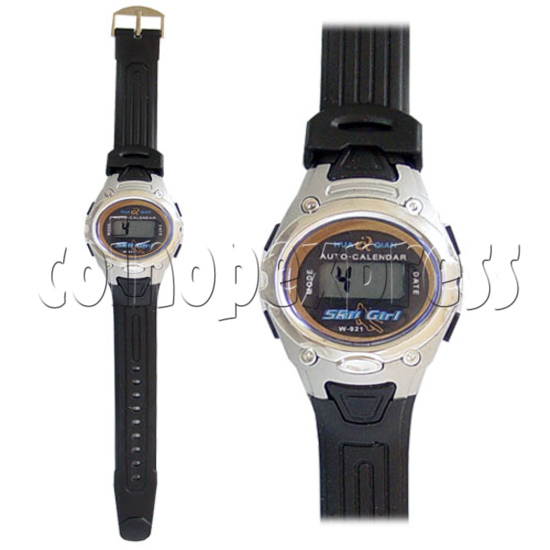 PVC Men Watches 11468
PVC Men Watches 11469
PVC Men Watches 11470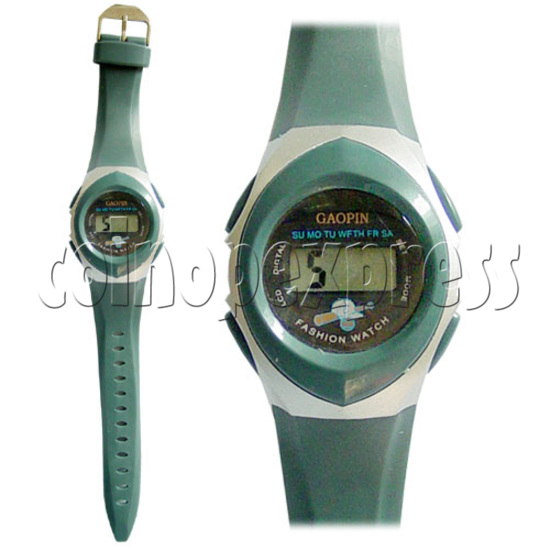 PVC Men Watches 11976
PVC Men Watches 11471
Please Note: there is minimum order of $200USD (more info)