About Fancy Kid Watches
It is a series of cheap watches for children. Case is designed as heart shape, sunflower, butterfly, flower or wave. Clear soft PVC band is featuring with flowers, stars, bears, shining dots or wave which makes these watches vivid and beautiful.
Fancy Kid Watches Product Details
Clear soft PVC band
Hard PVC case and button
PVC or stainless steel buckle
Battery movement
LCD display
Regular timekeeping: hour, minutes, seconds, month, date
Approx. watch size: 220mm x 35mm
Approx. case size: 35mm x 35mm
Approx. case thickness: 10mm
Approx. watch net weight: 0.022kg
Many different styles as screen shots include in this series.
Available colorways: violet, purple, pink, yellow, green, blue, cyan, brown, grey, orange, red.
Minimum order quantity: can choose THREE different colors among 1120 pieces.
Recommend for children 3 years up.
Packaging:


Each piece pack in an individual plastic bag.
28 pieces pack in an inner box, box size:W292 X D257 X H57 (mm).
280 pieces per outer carton, carton size:W500 X D302 X H520 (mm), total 4 cartons for 1120 pieces order.
Fancy Kid Watches Other Details
Product ID:
004173
Item Type:
Watches
Country:
China (ex factory)
Available:
2~4 weeks
Notes:
Please advice your needed quantity to our salesman for
best price .
Fancy Kid Watches Images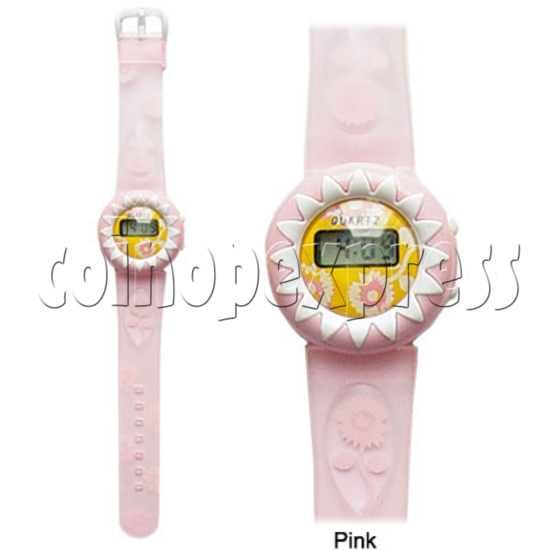 Fancy Kid Watches 9604
Fancy Kid Watches 9605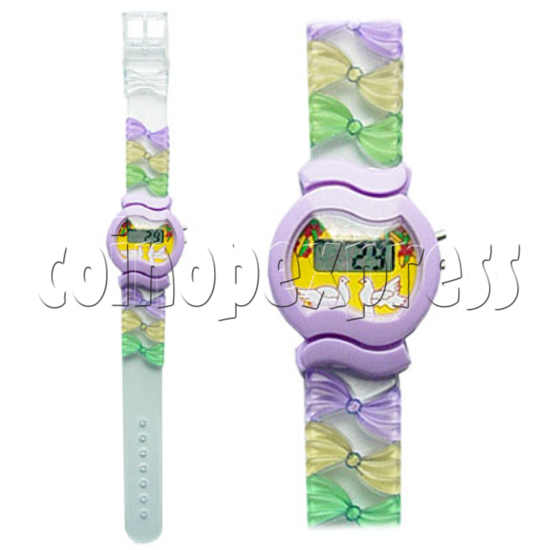 Fancy Kid Watches 9606
Fancy Kid Watches 9607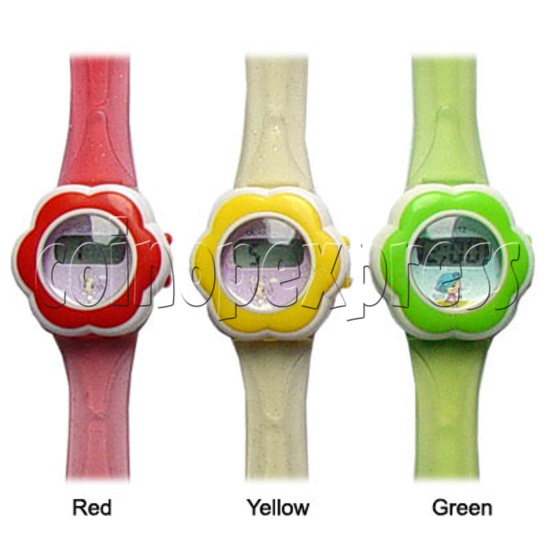 Fancy Kid Watches 9608
Fancy Kid Watches 11724
Fancy Kid Watches 11725
Fancy Kid Watches 11726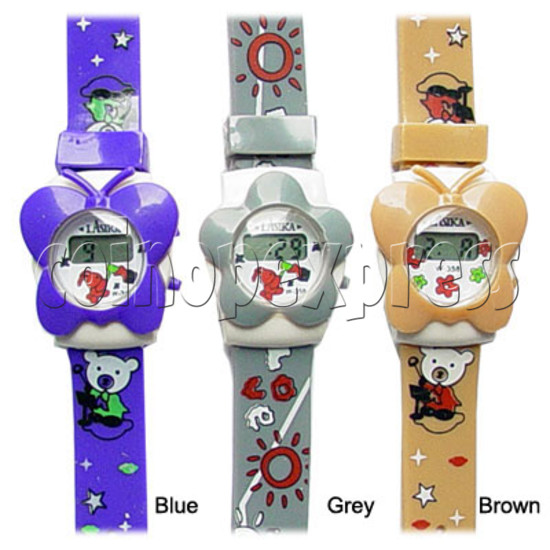 Fancy Kid Watches 11727
Fancy Kid Watches 11728
Please Note: there is minimum order of $200USD (more info)