About EL Diving Sport Watches
This is a series of EL diving sport watches. Push "light" button, dial will light with a three-color electro-luminescent backlight. Standard display: hour, minutes, seconds, a.m., p.m., month, date, week. Two tones on the watch case. Unique, rich and colorful dial design. 30 meters water resistance.
EL Diving Sport Watches Product Details
Black, dark green and blue colorways are available.
Soft resin band
Approx. watch size: 250mm x 45mm
Approx. case size: 45mm x 45mm
Approx. case thickness: 11mm
Approx. watch net weight: 0.042kg
Resin or stainless steel buckle
Resin button
30 meters water resistance
Shock resistance
Standard display: hour, minute, second, a.m., p.m., month, date, week.
3 colors EL backlight function can keep 3 seconds.
Stopwatch stage timekeeping function
Alarm function
Sleepy function
Hourly chime function
Degree of accuracy at normal temperature: 40 seconds every month
6 different styles as screen shots include in this series.
Minimum order quantity: can choose THREE different colors among 300 pieces.
Recommend for children 3 years up.
Packaging:


Each piece pack in an individual plastic bag.
25 pieces pack in an inner box, box size: W292 X D257 X H57 (mm).
150 pieces per outer carton, carton size:W500 X D302 X H180 (mm), total 2 cartons for 300 pieces order.
EL Diving Sport Watches Other Details
Product ID:
004252
Item Type:
Watches
Country:
China (ex factory)
Available:
2~4 weeks
Notes:
Please advice your needed quantity to our salesman for
best price .
EL Diving Sport Watches Images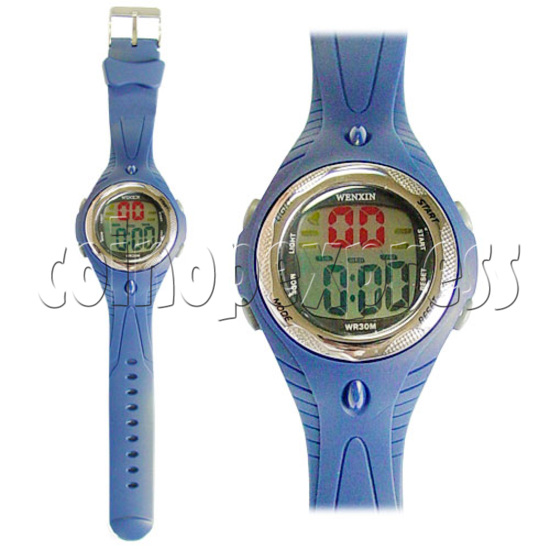 EL Diving Sport Watches 11671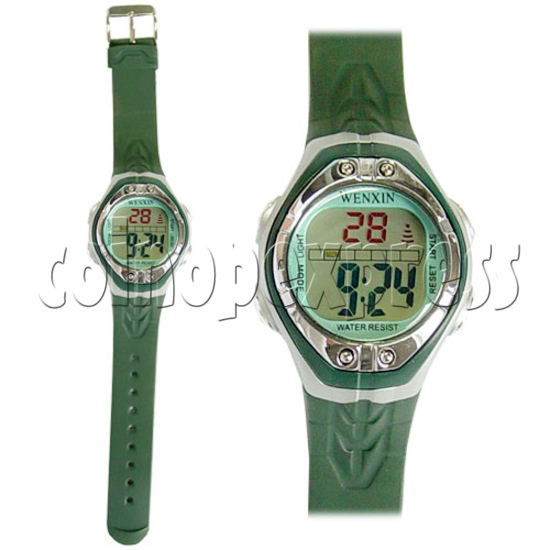 EL Diving Sport Watches 11672
EL Diving Sport Watches 11673
EL Diving Sport Watches 11674
EL Diving Sport Watches 11675
EL Diving Sport Watches 11738
EL Diving Sport Watches 11915
EL Diving Sport Watches 11914
EL Diving Sport Watches 11877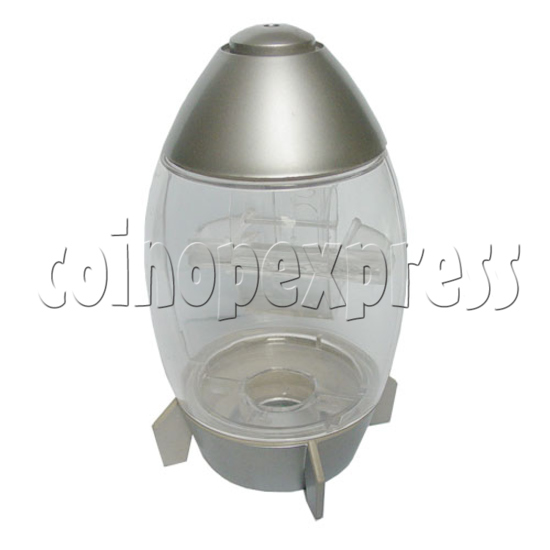 EL Diving Sport Watches 11878
EL Diving Sport Watches 11879
EL Diving Sport Watches 11880
Please Note: there is minimum order of $200USD (more info)