Medical Durable Sleep Apnea Comfort Gel Full Face CPAP Nasal Mask With Headgear Strap (CE Certificate)
About Medical Durable Sleep Apnea Comfort Gel Full Face CPAP Nasal Mask With Headgear Strap (CE Certificate)
The medical Durable Sleep Apnea Comfort Gel Full Face CPAP Nasal Mask With Headgear Strap is also called non-invasive positive pressure ventilation mask. It is used for ventilation without artificial airway (intubation or tracheotomy). Non-invasive positive pressure ventilation is an artificial ventilation method that connects the ventilator to the patient through a nasal mask and provides positive pressure support by the ventilator. With CE Certificate.

In order to maximize your comfort during CPAP therapy, an extra gel cushion is designed that enhances your masks seal to eliminate or reduce leaks without causing discomfort on the face. The micro exhalation ports are conveniently located to redirect air away from your mask, in order to decrease the volume. This allows you to rest peacefully throughout the night. The premium forehead pad will also allow for a better fit and increase in comfort.

The forehead pad will increase the fit of your comfort full face CPAP mask, while also increasing the comfort you receive during use. You can adjust the forehead pad in order to enhance the fit. It will also help reduce or completely eliminate any of the pressure points on the head.




Please noted:


Smaller orders maybe handled depending on timing, supply and manufacturer. This product is 100% original with certificates - please take care not to purchase fake products.
Medical Durable Sleep Apnea Comfort Gel Full Face CPAP Nasal Mask With Headgear Strap (CE Certificate) Product Details
with real CE certificate
Size: Adult-M,Adult-L
Item mainly includes:
Full Face Mask Frame and Cushion of selected size
Headgear
(Each Small Parts In The Item And Their Descriptions, Please Refer To The Below Assembling Drawing Picture Showed.)


Packing details:
Quantity: 35pcs/ctn
Carton size: L40 x W40 x H50cm/ctn
G.W: 6.7kgs/ctn
Medical Durable Sleep Apnea Comfort Gel Full Face CPAP Nasal Mask With Headgear Strap (CE Certificate) Other Details
| | |
| --- | --- |
| Product ID: | 010983 |
| Item Type: | Medical supplies |
| Country: | China |
| Available: | Stock |
| Condition: | New |
Medical Durable Sleep Apnea Comfort Gel Full Face CPAP Nasal Mask With Headgear Strap (CE Certificate) Images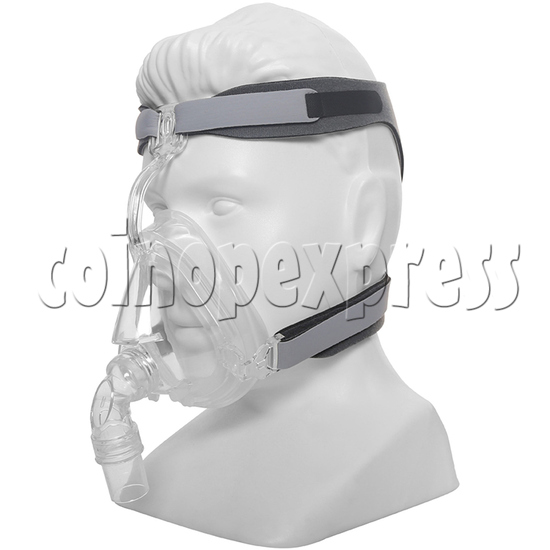 Medical Durable Sleep Apnea ComfortGel Full Face CPAP Nasal Mask With Headgear Strap - right view
Medical Durable Sleep Apnea ComfortGel Full Face CPAP Nasal Mask With Headgear Strap - front view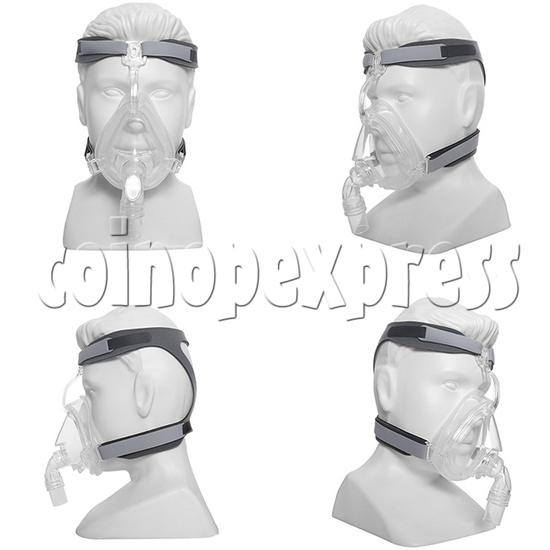 Medical Durable Sleep Apnea ComfortGel Full Face CPAP Nasal Mask With Headgear Strap - multi-angle
Medical Durable Sleep Apnea ComfortGel Full Face CPAP Nasal Mask With Headgear Strap - assembly drawing
Please Note: there is minimum order of $200USD (more info)