Disposable Blue Medical Surgical Face Mask with CE and FDA Certificate and Individual Packaging
About Disposable Blue Medical Surgical Face Mask with CE and FDA Certificate and Individual Packaging
The disposable blue medical surgical face mask is a high quality product with CE and FDA certificates, and each piece is packed individually. Compared to a pack of ten or twenty or fifty,the independent packaging effectively prevents all kinds of pollution to mask when it is used.

The face mask is worn by clinical personnel during non-invasive and various operations, covering the user's mouth, nose and jaw. It provides a certain physical barrier to prevent direct penetration of pathogens, microorganisms and particulate matter.


It is designed to support infection control and to minimize the transfer of bacteria and particles between medical personnel and the patient. It can effectively protect the safety of medical workers and the patient.

The design of the standard medical face mask is promoting high comfort and low air resistance to reduce irritating the wearer. It also offers high filtration capacity, limiting the spread of bacteria within the OR. And thanks to low breathing resistance, the medical workers are comfortable during long work shifts.




Please noted:


Smaller orders maybe handled depending on timing, supply and manufacturer. This product is 100% original with certificates - please take care not to purchase fake products.
Disposable Blue Medical Surgical Face Mask with CE and FDA Certificate and Individual Packaging Product Details
With real and true CE and FDA certificates
Brand: Tangmian
Product classification: Class II, Medical grade
Material: PP Nonwoven fabric + Filter Paper, 3 layers of protection and with nasal splint
Type: Ear wearing
One-off use
color: blue
Packing Details:


high quality medical grade paper bag with printing
1pc/bag, 10pcs/middle bag, 100pcs/box,2000pcs/ctn
Carton size: L58 x W50 x H50cm/ctn
G.W: 10kgs/ctn
Disposable Blue Medical Surgical Face Mask with CE and FDA Certificate and Individual Packaging Other Details
| | |
| --- | --- |
| Product ID: | 010982 |
| Item Type: | Medical supplies |
| Country: | China |
| Available: | Stock |
| Condition: | New |
Disposable Blue Medical Surgical Face Mask with CE and FDA Certificate and Individual Packaging Images
Disposable Blue Standard Medical Surgical Face Mask - front view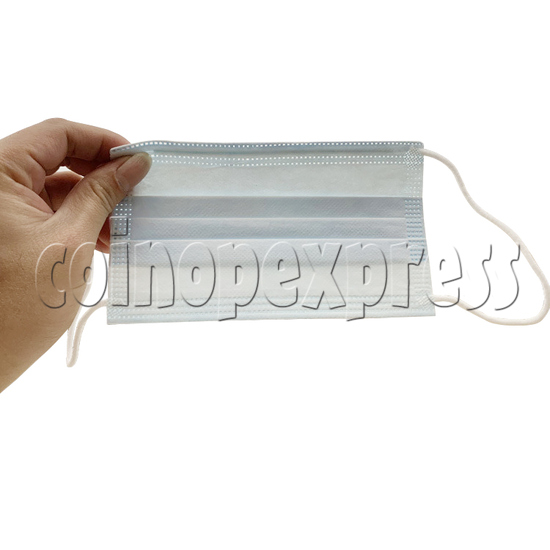 Disposable Blue Standard Medical Surgical Face Mask - back view
Disposable Blue Standard Medical Surgical Face Mask - detail view
Disposable Blue Standard Medical Surgical Face Mask - package 1
Disposable Blue Standard Medical Surgical Face Mask - package 2
Please Note: there is minimum order of $200USD (more info)