About Advertising LED Fan
In scorching summer, advertising LED stand Fan goes indoors on ceramic tile ground, filar silk cool air can point to down the foot deliver up, the hot and dry and complete disintegrate of a suit. This is right choice.
Advertising LED Fan Product Details
Size: 16-inch (40cm)
3-speed
Adjustable height
Cross base
Display Color: Red + Green + Yellow +Blue + Purple + Cyan + White + Black
Frame pixel: 24+2)×360
Electric motor: without brush, rotating speed about 2300 revolutions/second
Displaying memory: 4M
Output power of the fan: 15W
Power supply: Input AC110V/60Hz, AC220V/50Hz, power about 40W
Communication interface: RS232 standard serial interface: 38400 bit/s,semi-duplex or USB1.1
Flash memory read and write times: About 10000 times
Warranty is 12 months after receipt of goods provide by factory
Advertising LED Fan Other Details
Product ID:
007777
Item Type:
LED Display
Country:
China (ex factory)
Available:
2~4 weeks
Condition:
New
Notes:
Please advice your needed quantity to our salesman for
best price .
Advertising LED Fan Images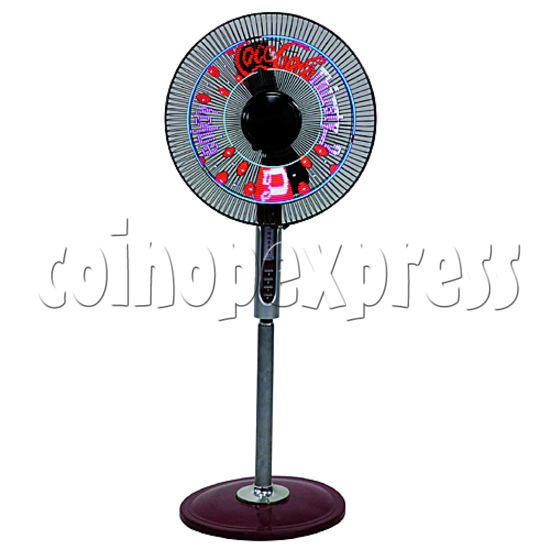 Advertising LED Fan 20844
Please Note: there is minimum order of $200USD (more info)