Asphalt 9: Legends Arcade VR Driving Game Machine
About Asphalt 9: Legends Arcade VR Driving Game Machine
Asphalt 9: Legends Arcade VR is a VR racing game machine perfect combination of motion-sensing devices and video driving games, highly restore supercar, authentic driving experience. Featuring seven supercar classics are back, four gameplay ways to push the envelope and immersive VR experience. Classic supercar surprise appearance, unexpected exciting events, stunning barrel rolling effects, gorgeous drift, extreme cornering and 360 degree turns to destroy opponents, all will ignite the driver's passion for extreme racing.

Features:
1. Five game modes, new spy game mode, EXCLUSIVE VR version.
2. Real supercar inside, perfect details restore, the ultimate enjoyment of driving supercar audio-visual feast.
3. Dazzling supercar debut screen, beast out of the brake, each car exclusive gorgeous performance.
4. New game scene -- Scotland, perfect restoration of track style.
5. International version of native game/Chinese version painting.
6. Technological sports car appearance, colorful dazzling light to attract the eye.
7. Attach equal importance to game interaction and security, add motion sensing interaction, VR headset suspension, security measurement device.
8. Front and rear double screen, large screen absorbs the eye, small screen auxiliary.
9. Safety first, the first seat security measuring device, infrared sensor device.
Asphalt 9: Legends Arcade VR Driving Game Machine Product Details
VR racing video game
luxury full HD dual screen, broadcast gameplay in real time
VR helmet, 4K immersive experience
the simulated fan, expericence the ultimate speed of supercars
air-jet device, simulate racing nitragen accereration enjoy the thrill of speed
vibration speakers, simulates subtle vibration
gorgeous lights, eye-catching neon lights
5D motion platform, feel the centrifugal force of racing drift and the power of the tires' grip
seven classics supercar
four gameplay ways
five Game Modes
up to 4 players link-up to play
power: 2300w
dimension: W1355 x D2875 x H2320 mm
weight: 580kgs
Asphalt 9: Legends Arcade VR Driving Game Machine Other Details
| | |
| --- | --- |
| Product ID: | 011553 |
| Item Type: | Virtual Reality Arcade VR |
| Country: | China |
Asphalt 9: Legends Arcade VR Driving Game Machine Images
Asphalt 9: Legends Arcade VR Driving Game Machine
Asphalt 9: Legends Arcade VR Driving Game Machine play view 1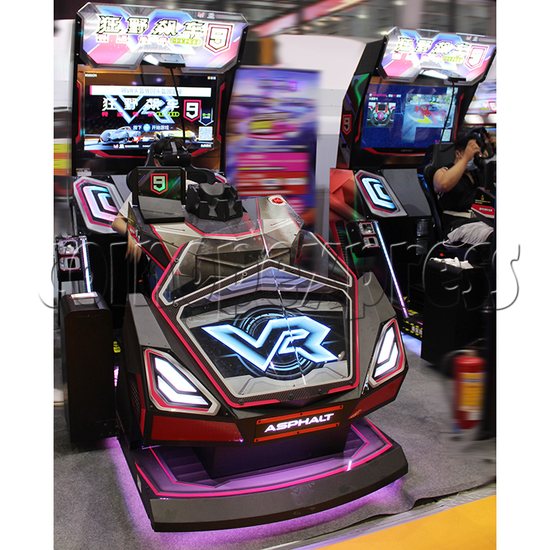 Asphalt 9: Legends Arcade VR Driving Game Machine play view 2
Asphalt 9: Legends Arcade VR Driving Game Machine play view 3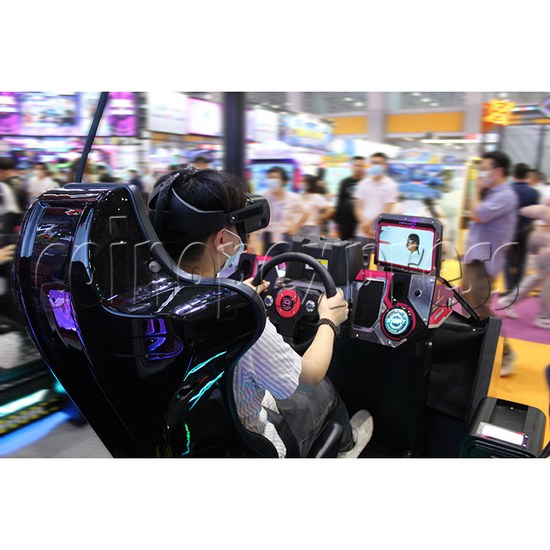 Asphalt 9: Legends Arcade VR Driving Game Machine play view 4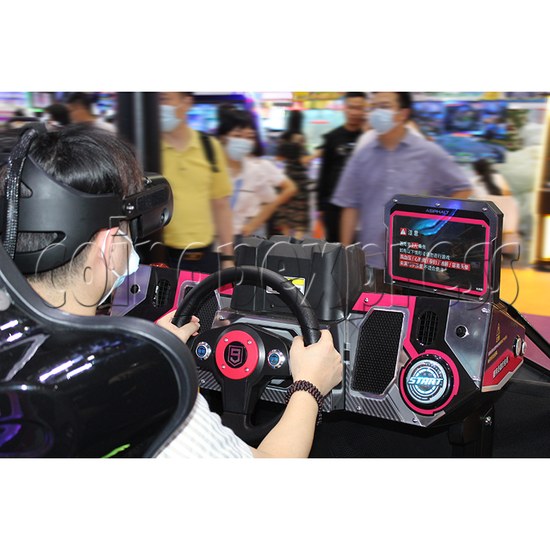 Asphalt 9: Legends Arcade VR Driving Game Machine play view 5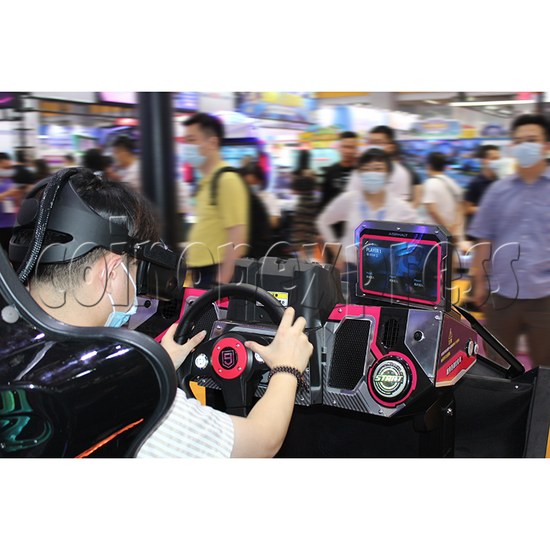 Asphalt 9: Legends Arcade VR Driving Game Machine play view 6
Asphalt 9: Legends Arcade VR Driving Game Machine screen display 1
Asphalt 9: Legends Arcade VR Driving Game Machine screen display 2
Please Note: there is minimum order of $200USD (more info)