Ultra Moto VR Arcade Driving Machine Twin
About Ultra Moto VR Arcade Driving Machine Twin
Ultra Moto VR Arcade Driving Machine Twin which is a new VR simulator moto racing machine with Super rich circuit, levels, racing cars, immersive VR experience, shock dynamic platform.


Player can play this machine as ride a real moto bike with Free driving DIY system: car models, accessories, appearance everything. Players are free to create their own vehicles. Greatly increase the viscosity of play.

Wearing VR glasses and enter the world of super realistic racing in 1 second. Weightlessness, speed sense, all the time to stimulate your every pore, give your senses to bring a different brand new feeling.

Coupled with a fascinated handsome appearance, boys love it, girls are also willing to experience.

Two feature scenes, 8 exciting tracks, plus 24 challenge levels. Maximum support 4 people online. Competition, entertainment, excitement, everything. Player can enjoy themselves a lot.

Gameplay description:

1. Coin or scan the qr code on the screen to log in and start the game.
2. Wear VR headsets after helmet alignment (no need to remove glasses for those wearing glasses).
3. Log in the game account on the machine.
4. Select vehicle, choose driving mode, play mode, choose map and start the game.
5. Modify the vehicle and save data after completion.
6. You can choose whether to continue playing.
Ultra Moto VR Arcade Driving Machine Twin Product Details
VR motor bike
Brand new product
1 set 2 units
220v
English version
cabinet lighting synchronized with in-game actions
Size : W2656 * L2151 * H2085 (mm)
Ultra Moto VR Arcade Driving Machine Twin Other Details
| | |
| --- | --- |
| Product ID: | 010603 |
| Item Type: | Virtual Reality Arcade VR |
| Country: | China |
Ultra Moto VR Arcade Driving Machine Twin Images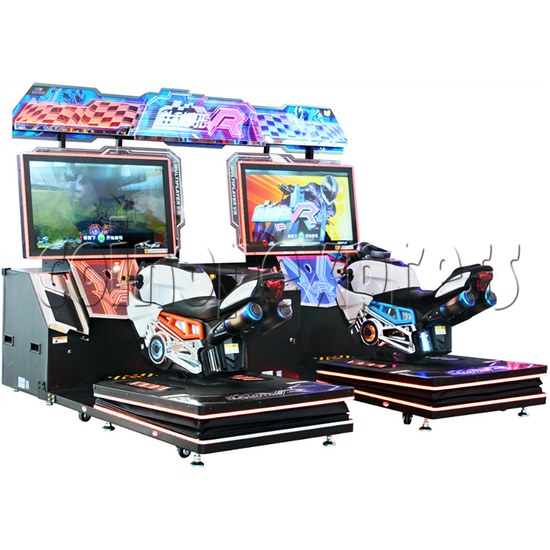 Ultra Moto VR Arcade Driving Machine Twin - left view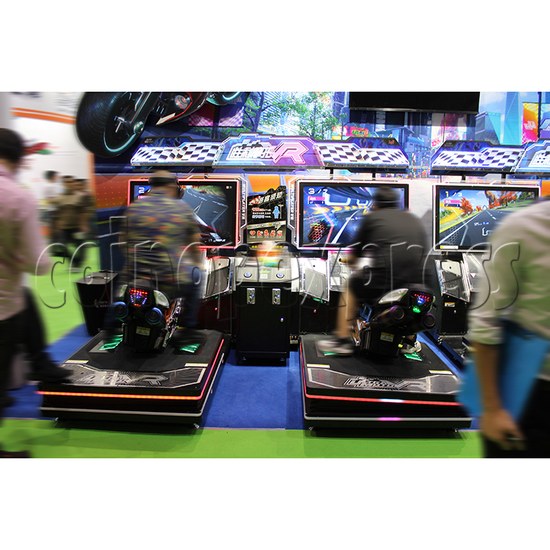 Ultra Moto VR Arcade Driving Machine Twin - play view 1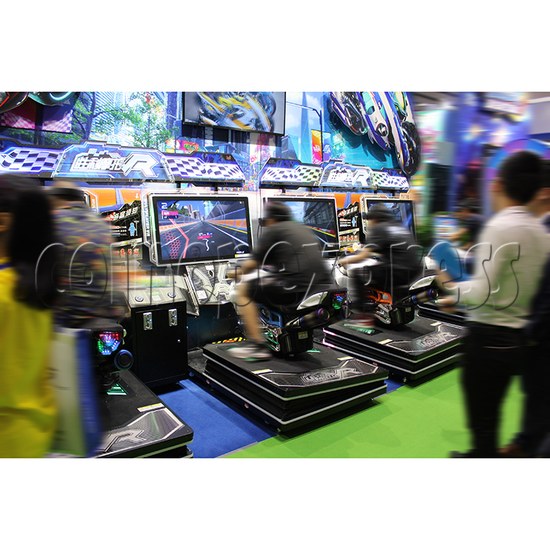 Ultra Moto VR Arcade Driving Machine Twin - play view 2
Ultra Moto VR Arcade Driving Machine Twin - play view 3
Ultra Moto VR Arcade Driving Machine Twin - moto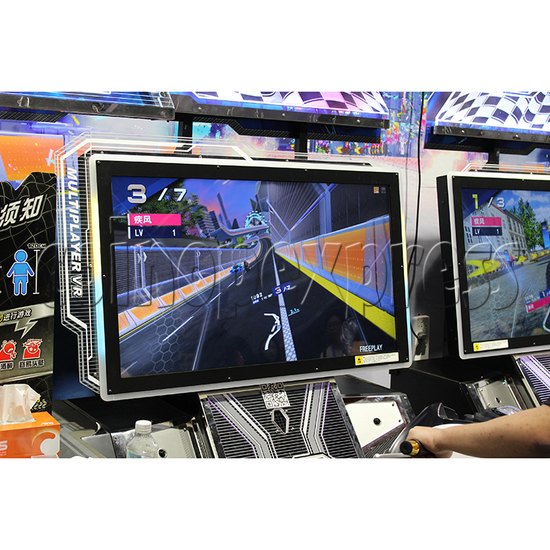 Ultra Moto VR Arcade Driving Machine Twin - screen display 1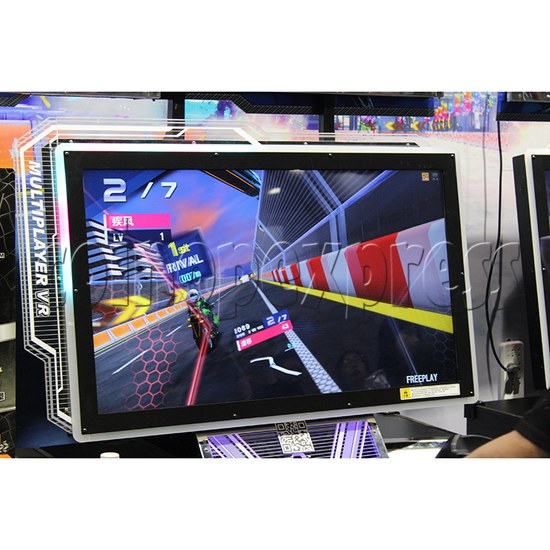 Ultra Moto VR Arcade Driving Machine Twin - screen display 2
Please Note: there is minimum order of $200USD (more info)