Fantastic Train Ticket Redemption Machine
About Fantastic Train Ticket Redemption Machine
Fantastic Train Ticket Redemption Machine is a two-player game machine which with train as themed, featuring brightly colored cabinet appearance. The picture of the game has the wonderful atmosphere of the train running in the mountain forest. After releasing the lever, the train moves along the track according to the force. When the train stops at a different color, it gets a corresponding number of lottery tickets. The operation of the game is simple, light up 5 stars to win the super prize, and there are special mode of chance games, so that players really feel the joy of the game.


Product features:
1. New train theme frame, dazzling and beautiful, high eye attraction, add amusement park theme content.
2. Simple power control skills game, simple gameplay, players fast.
3. The unique function of doubling the extra currency greatly improves the fun of the game, and players have the chance to get bigger rewards.
4. New lucky chance mode, players have a chance to win triple prize.
5. Add cumulative star super awards, improve the game stickiness, more interesting.
6. Simple setting, stable revenue, strong system operation continuity, longer equipment life.
Fantastic Train Ticket Redemption Machine Product Details
pull rod skill test game machine
voltage:110-240V
Chinese version
two-in-one cabinet design
the pull rod device is designed
the train tracks distribute different colors, different colors correspond to different rewards
light 5 stars for the grand Prize
multiple reward designs
player: 1~2 players
Fantastic Train Ticket Redemption Machine Other Details
| | |
| --- | --- |
| Product ID: | 011551 |
| Item Type: | Ticket Redemption |
| Country: | China |
Fantastic Train Ticket Redemption Machine Images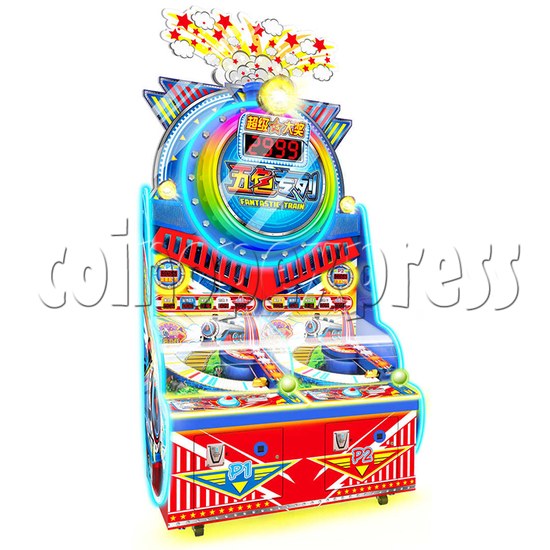 Fantastic Train Ticket Redemption Machine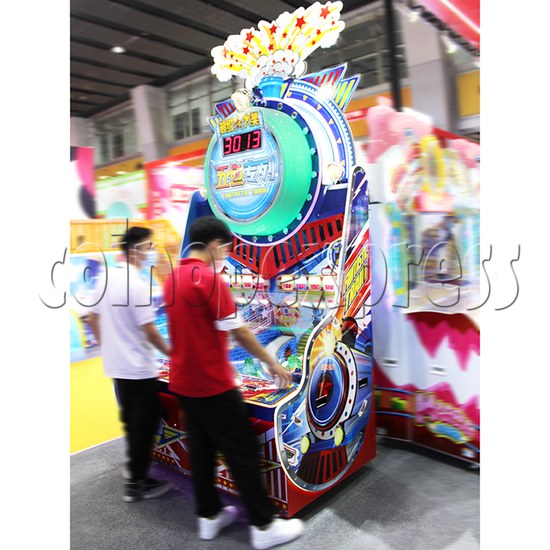 Fantastic Train Ticket Redemption Machine play view
Fantastic Train Ticket Redemption Machine play view
Fantastic Train Ticket Redemption Machine playfield
Fantastic Train Ticket Redemption Machine playfield
Please Note: there is minimum order of $200USD (more info)