Tigger Sports Bicycle Machine Chinese Version
About Tigger Sports Bicycle Machine Chinese Version
Tigger Sports Bicycle Machine Chinese Version which is a sport game machine. Players not only can take exercise but also can play games.

Features:

1. Fully automatic machines make business easier. Humanized design, you can score the prize, let the players in order to win and keep spending. Make operator income big change.
2. When the character catches three objects in the air (darts, rockets, birds, etc.), it can turn into a body to speed up the flight.
3. When the characters climb, they must avoid obstacles to pass.
4. The reward rules of the game can be completely determined by the operator, which can be set. The score and mode can be set for each return. (the default is to return 3 tickets for each transformation, and 3 tickets for each 4000m.)

How to play:
control tigger to jump around in the air and avoid obstacles by pressing the left and right buttons on the bike. Receive a gift that floats in the air. When receiving the transformation gift (darts, rockets, birds, etc.), the transformation can accelerate the flight. Keep riding the bike so that the speed in the game expression to more than 40 can quickly accelerate forward.
Tigger Sports Bicycle Machine Chinese Version Product Details
power: 450W
size:Main engine: W155*D75*H238cm, bicycle: W95*D49*H139cm, main engine base: W136*D66*D10cm
Tigger Sports Bicycle Machine Chinese Version Other Details
| | |
| --- | --- |
| Product ID: | 011021 |
| Item Type: | Sport Games |
| Country: | China |
Tigger Sports Bicycle Machine Chinese Version Images
Tigger Sports Bicycle Machine Chinese Version - left view
Tigger Sports Bicycle Machine Chinese Version - front view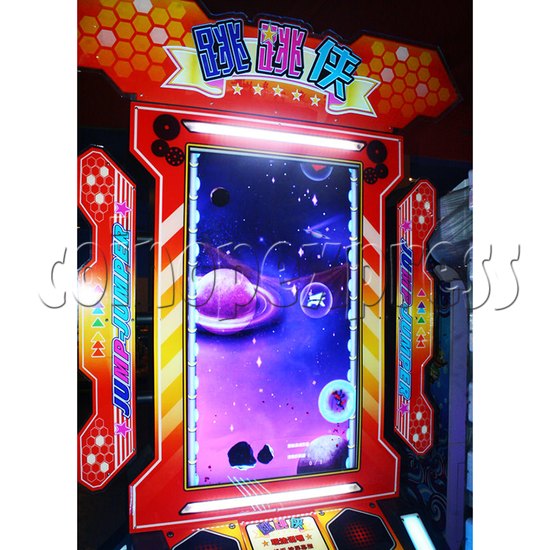 Tigger Sports Bicycle Machine Chinese Version - screen display 1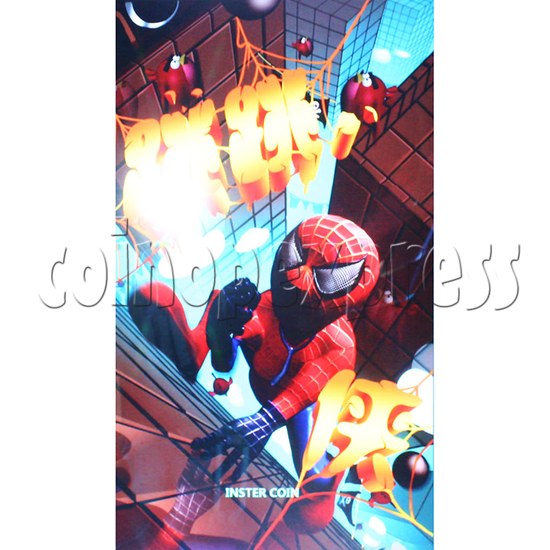 Tigger Sports Bicycle Machine Chinese Version - screen display 2
Tigger Sports Bicycle Machine Chinese Version - bicycle
Tigger Sports Bicycle Machine Chinese Version - control panel
Tigger Sports Bicycle Machine Chinese Version - handle
Tigger Sports Bicycle Machine Chinese Version - front door
Please Note: there is minimum order of $200USD (more info)