Super Alpine Racer Video Arcade Skiing Game
About Super Alpine Racer Video Arcade Skiing Game
Super Alpine Racer is an arcade skiing sport game machine, which back in this new version of alpine racer, advanced with new characters and completely redesigned courses, displays exciting skiing racing game on a 55 inch High definition vertically LCD screen, and attractive with multi-colored LEDs infused into t-moldings of the cabinet.

Super Alpine Racer comes with multi-pivot platform that simulates the movements of a downhill skier.

This machine is with powerful built-in air blowers, the unique design gives the player the wind through player's hair and shoot through the gates to gain an additional boost to speed past player's opponents while performing insane tricks in the air.

The games are networked and up to 8 players can go head to head in the same race.
Super Alpine Racer Video Arcade Skiing Game Product Details
downhill skiing video arcade game
player: single player
with 55 inch High definition vertically LCD screen
the games can be linked up and up to 8 players can go head to head in the same race
with multi-colored LEDs
with multi-pivot platform provides movement of thrills fun
Super Alpine Racer Video Arcade Skiing Game Other Details
| | |
| --- | --- |
| Product ID: | 009708 |
| Item Type: | Sport Games |
| Manufacturer: | Namco |
| Country: | China |
| Year Released: | 2014 |
Super Alpine Racer Video Arcade Skiing Game Images
Super Alpine Racer Video Arcade Skiing Game 31942
Super Alpine Racer Video Arcade Skiing Game 31794
Super Alpine Racer Video Arcade Skiing Game 31943
Super Alpine Racer Video Arcade Skiing Game 31944
Super Alpine Racer Video Arcade Skiing Game 31945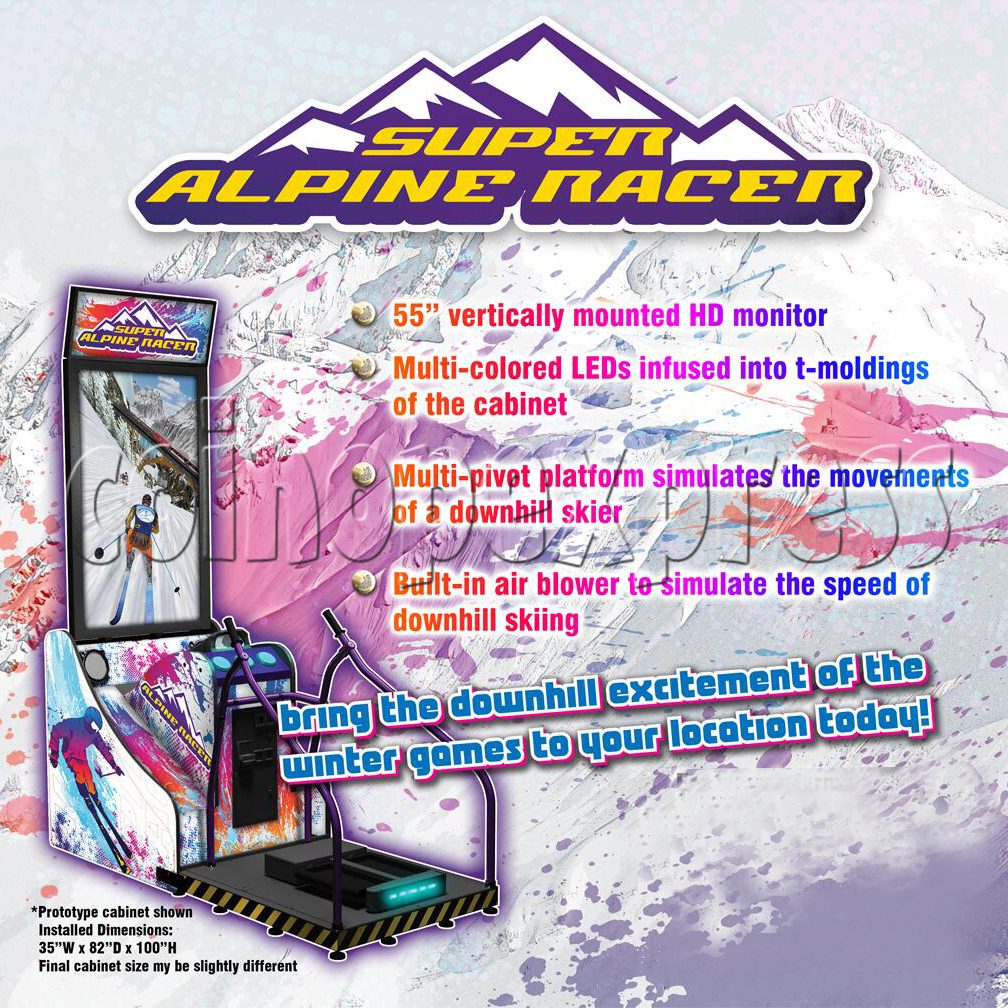 Super Alpine Racer Video Arcade Skiing Game 31946
Super Alpine Racer Video Arcade Skiing Game 31947
Super Alpine Racer Video Arcade Skiing Game 31948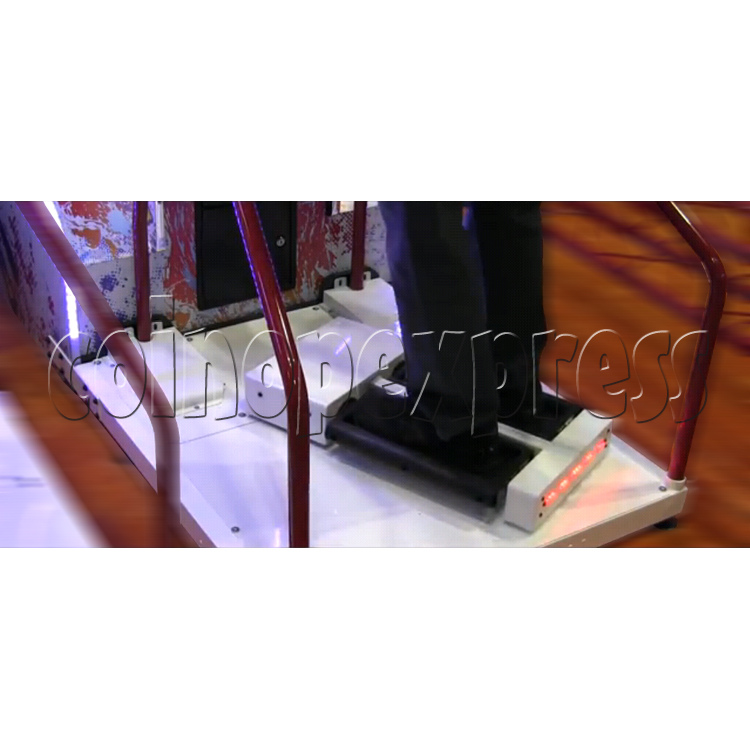 Super Alpine Racer Video Arcade Skiing Game 31949
Please Note: there is minimum order of $200USD (more info)