Atari PONG Coffee Table Arcade Machine
About Atari PONG Coffee Table Arcade Machine
Atari PONG Coffee Table Arcade Machine is a kind of home entertainment machine that is similar to air cushion ball.

Unique and simple gameplay, the overall black tone design mysterious noble, but also purely mechanical design, testing the player's eye, hand and brain to match the ability and reverse
response ability.

Operating instructions:

1. Two consoles at the same time press the start button to start the game

2. You can choose single player or double player. Single player is the battle between player and computer, and double player is the battle between two players. The player needs to use the knob to control the baffle plate to prevent the ball block from touching the boundary of his own side, and shoot the ball block towards the boundary of the other side

3. The winner is the one who gets a specified number of points in a given period of time or the one who gets a higher number of points when time runs out.
Atari PONG Coffee Table Arcade Machine Product Details
Brand New Product
Size: W711 x D1209 x H487(mm)
Power: 80-150W
Weight: 70KG
220V
English version
1-2 players
Replicates same experience playing digial Pong
Loaded with retro sound effects and bouncing lights
Stays true to the original game mechanics
Built in a Bluetooth speaker that can play your favourite music with or without muting game sounds
Close the custom designed lids for a neat, retro looking coffee table
4 built- in USB ports
Atari PONG Coffee Table Arcade Machine Other Details
| | |
| --- | --- |
| Product ID: | 010606 |
| Item Type: | Sport Games |
| Country: | China |
Atari PONG Coffee Table Arcade Machine Images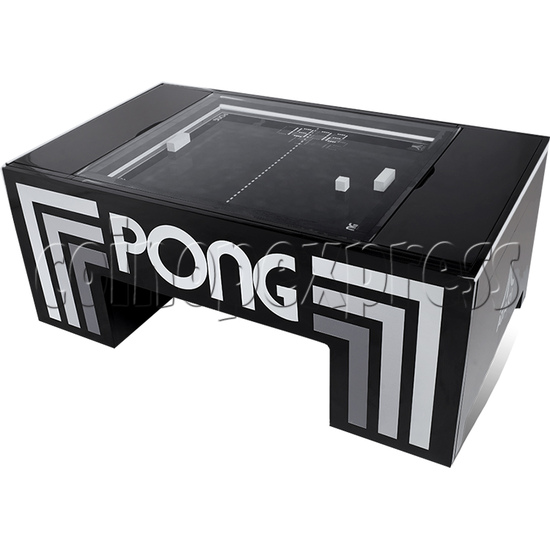 Atari PONG Coffee Table Arcade Machine - left view 1
Atari PONG Coffee Table Arcade Machine - side view 1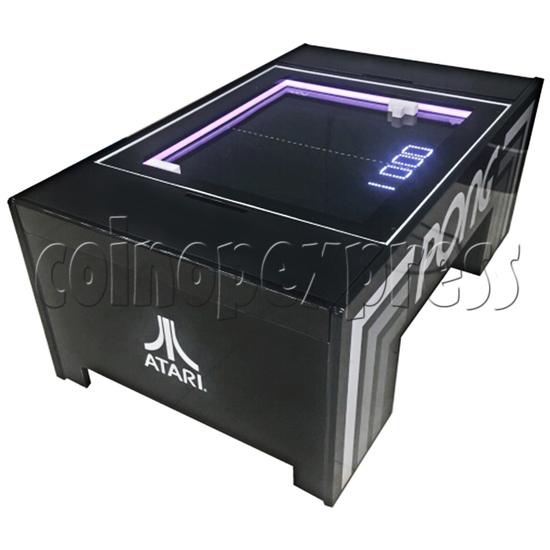 Atari PONG Coffee Table Arcade Machine - right view
Atari PONG Coffee Table Arcade Machine - top view
Atari PONG Coffee Table Arcade Machine - left view 2
Atari PONG Coffee Table Arcade Machine - left view 3
Atari PONG Coffee Table Arcade Machine - side view 2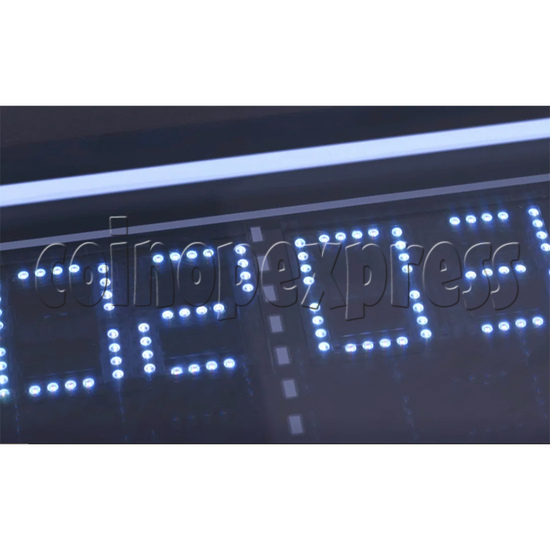 Atari PONG Coffee Table Arcade Machine - score display
Atari PONG Coffee Table Arcade Machine - console
Please Note: there is minimum order of $200USD (more info)