Arm Champs Ticket Redemption Arcade Machine
About Arm Champs Ticket Redemption Arcade Machine
Arm Champs Ticket Redemption Arcade Machine is an interactive arm-wrestling game that challenges the actual arm strength of prospective gamers.

Players insert coins to start the game,and select the opponent. players grasp the hand of a full-size robotic arm attached to the cabinet just below the playfield. The right elbow rests comfortably on a pad while the left hand can grasp a grip stick for support and leverage.

Arm Champs come with unique design and impressive execution. It must attract more and more players to play.

How to play:
- insert coins to start the game,select the opponent.
- try your best to defeat your opponent. after winning two opponents, enter into strength tests which test how great your strength.
- according to your performance to get the corresponding tickets, the higher level of opponents you defeat, the more tickets you get.
- the highest strength player has an opportunity to take photos.
Arm Champs Ticket Redemption Arcade Machine Product Details
voltage: AC220/110V
durable fiberglass frame with 22 inch LCD
electronic coin selector and ticket dispenser installed
high quality camera installed
Arm Champs Ticket Redemption Arcade Machine Other Details
| | |
| --- | --- |
| Product ID: | 008144 |
| Item Type: | Sport Games |
| Country: | China (ex factory) |
Arm Champs Ticket Redemption Arcade Machine Images
Arm Champs Ticket Redemption Arcade Machine 22406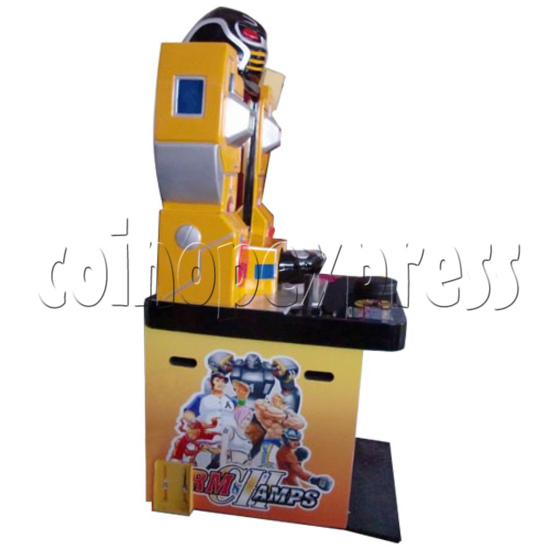 Arm Champs Ticket Redemption Arcade Machine 25367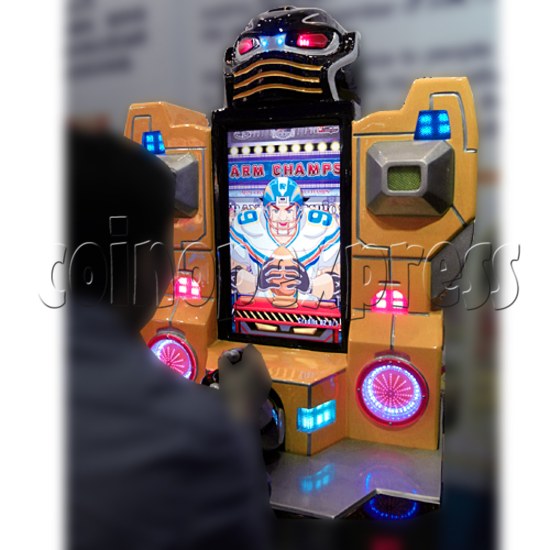 Arm Champs Ticket Redemption Arcade Machine 23064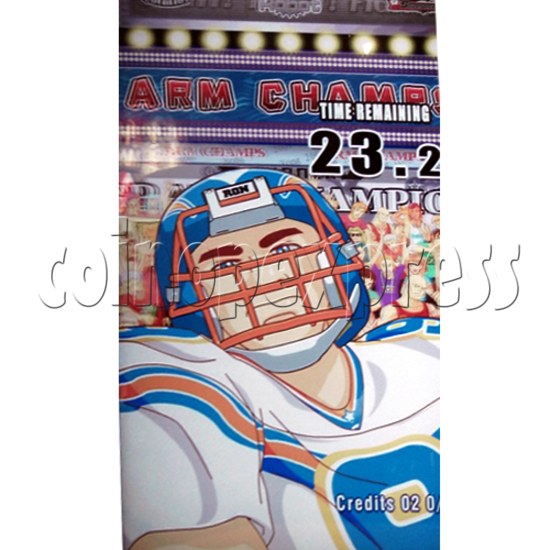 Arm Champs Ticket Redemption Arcade Machine 23065
Please Note: there is minimum order of $200USD (more info)