Giant Indoor Playground (1141 square feet)
About Giant Indoor Playground (1141 square feet)
A 1141 square feet Adventures Indoor Playground for children, the maximum capacity of kids in the playground is 70 children and with a specific design including colorful ladder, single-plank bridge, inflatables and bounces, also have facilities for playing informal games of adult sports, such as basketball and climb up danger mountain, etc......

It is a completely safe environment with soft floor, offering jump, climb, flexibility, sports zone and laugh enjoyment built for children from 1 to 11 years old to play with.

This centre consists of the following dimensions: in W12.3 x D8.61 x H2.8m meter.
Giant Indoor Playground (1141 square feet) Product Details
Specification:


1141 square foot = 106 m²
occupied area: W12.3 x D8.61 x H2.8m meter
multi levels
inflatables & bounces area: 3.8 x 2.5 meter
ball pool area: 3.8 x 3.8 meter
maximum load player: 40 ~ 70 children
material: durable steel tube, PVC (with sponge), leather and ribbon, EVA plastic floor ground
with a safe floor for soft landing
safe playground installation
clean, climate controlled facility features
indoor and outdoor playground
suitable for kid from 1 to 11 years old
Equipments Include:


insect ladder
danger mountain climb
hills climbers
spider drill hole
wolf tooth bar
colorful ladder
single-plank bridge
time tunnel
double slide
cloud ladder
inflatables & bounces
ball pool
basketball shelf
swing
horse rider
Giant Indoor Playground (1141 square feet) Other Details
| | |
| --- | --- |
| Product ID: | 009030 |
| Item Type: | Soft Play Centre |
| Country: | China (ex factory) |
| Notes: | Online price quoted for C1 - as picture show and equipment list, other models C2 ~ C11 are for reference only. Interested parties, please advice your interested model and send us your floor plan to check out best price for your order. |
Giant Indoor Playground (1141 square feet) Images
Giant Indoor Playground (1141 square feet) 27460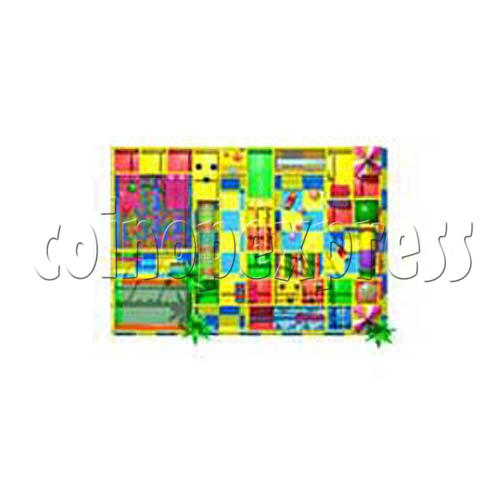 Giant Indoor Playground (1141 square feet) 27461
Giant Indoor Playground (1141 square feet) 27864
Giant Indoor Playground (1141 square feet) 27865
Giant Indoor Playground (1141 square feet) 27866
Giant Indoor Playground (1141 square feet) 27867
Giant Indoor Playground (1141 square feet) 27868
Giant Indoor Playground (1141 square feet) 27937
Giant Indoor Playground (1141 square feet) 27934
Giant Indoor Playground (1141 square feet) 27935
Giant Indoor Playground (1141 square feet) 27936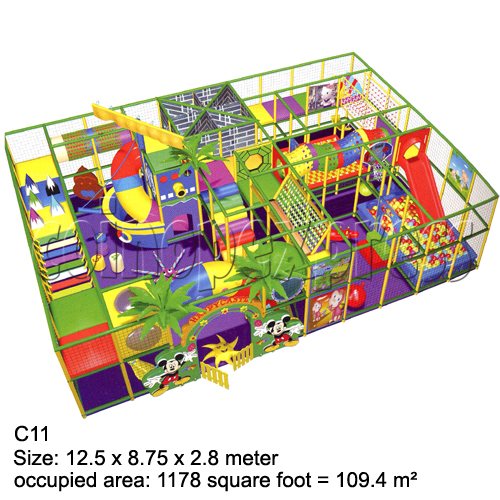 Giant Indoor Playground (1141 square feet) 27944
Giant Indoor Playground (1141 square feet) 28000
Please Note: there is minimum order of $200USD (more info)