High Speed Slot Car Racing (6 players)
About High Speed Slot Car Racing (6 players)
High Speed Slot Car Racing (6 players) is an 3 x 6 meters tracks completion slot cars game, the biggest slot car raceway track is suitable for 4 to 6 players, to hold the powerful controller to driving the mini car in the lanes, is not only a new sport competition game but also a new leisure amusement game. It is very popular for both kids and adults. It can be widely used in Children's Amusement Center or Shopping Plaza with low investment cost, simple operation, available management and high rate of return on investment.

Different cars and designs to choose from. The real ingenuity lies in the artificial intelligence built into the cars that is clever enough to prevent the individual toy race car from straying out of the purpose-built track, but still gives you the control within the track that goes beyond side-by-side overtaking or undertaking. It will still shoot out of track if you become too ambitious and try to defy the law of physics though. It provides four racing track but can offer 4-6 people playing high speed racing car at the same time by using unique joystick controller to control the car chasing,braking,changing lane or overtaking, etc......

How to play:
- Select your individual vehicle in its corresponding track, once the time counter works, press your unique joystick controller to start the game.
- Well control your joystick to keep your car racing faster, keep going around the slot track within limit time.
- The fastest car which first arrive at the end of slot track will win the game.
High Speed Slot Car Racing (6 players) Product Details
high speed slot car racing game
voltage: 110V/220V
player: 4-6 players
3X6 meters table
4-6 attractive vehicles
electronic circle counter
with perfect sound effects
progressive electronic speed control
around with eye-catching light effects
starting time counter
system management functions
track controlled by microprocessors
high quality unique joystick controller
manual operated
no LED screen and voice box
High Speed Slot Car Racing (6 players) Other Details
| | |
| --- | --- |
| Product ID: | 009928 |
| Item Type: | Slot Car |
| Country: | China (ex factory) |
| Year Released: | 2015 |
High Speed Slot Car Racing (6 players) Images
High Speed Slot Car Racing (6 players) 33984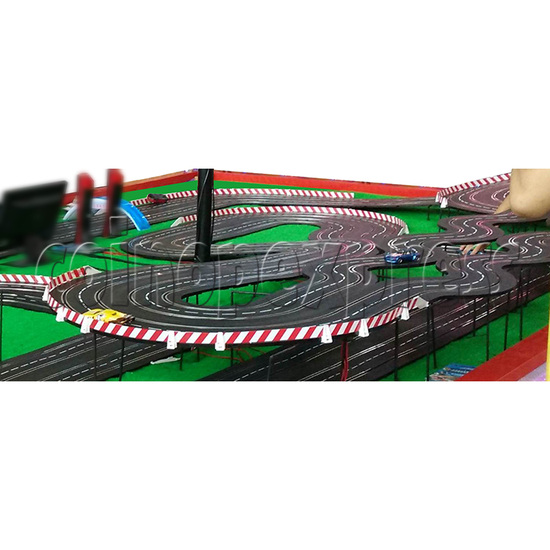 High Speed Slot Car Racing (6 players) 33985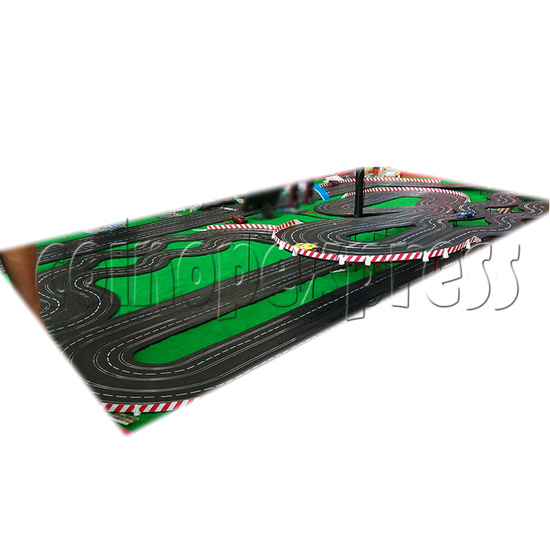 High Speed Slot Car Racing (6 players) 33986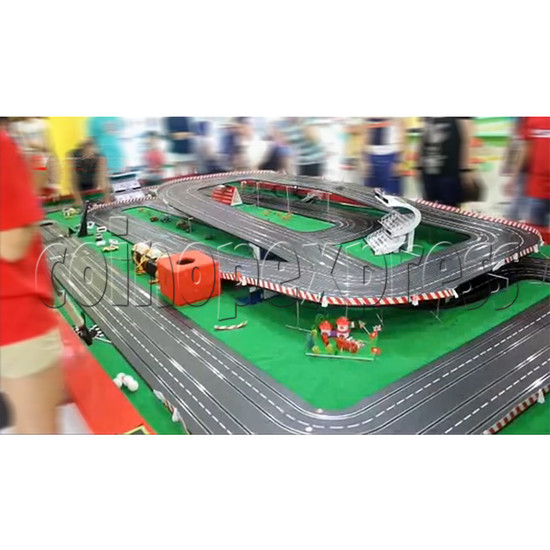 High Speed Slot Car Racing (6 players) 33987
High Speed Slot Car Racing (6 players) 33988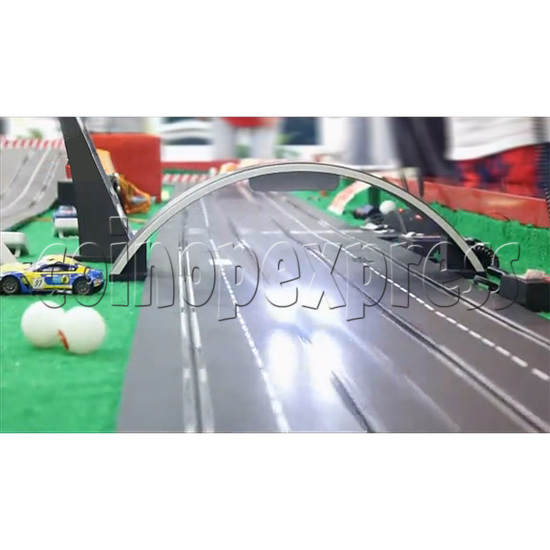 High Speed Slot Car Racing (6 players) 33989
High Speed Slot Car Racing (6 players) 33990
High Speed Slot Car Racing (6 players) 33991
Please Note: there is minimum order of $200USD (more info)