The Lost World: Jurassic Park (DX)
About The Lost World: Jurassic Park (DX)
A shooting gun game based on the movie Jurassic Park: The Lost World, it's the player job to stop the rampaging dinosaur by any means possible.

The player must also try to save endangered humans from dangerous situations, saving humans can reward the player with weapons or life bonuses.

When the player meets a boss, he/she must pay close attention to the circle shaped target, that appear on the bosses body. These targets change color from white to flashing red, if any circle reaches flashing red, the boss will attack and the player takes damage, shooting all the targets, causes the boss damage and makes it back off for a while.
The Lost World: Jurassic Park (DX) Product Details
Voltage is 110V
English version
excellent condition
1pc in stock
goods available from Elk Grove Village, Chicago USA
The Lost World: Jurassic Park (DX) Other Details
| | |
| --- | --- |
| Product ID: | 001613 |
| Item Type: | Shooting Games |
| Manufacturer: | Sega |
| Country: | USA |
| Year Released: | 1997 |
The Lost World: Jurassic Park (DX) Images
The Lost World: Jurassic Park (DX)
The Lost World: Jurassic Park (DX) 15370
The Lost World: Jurassic Park (DX) 15371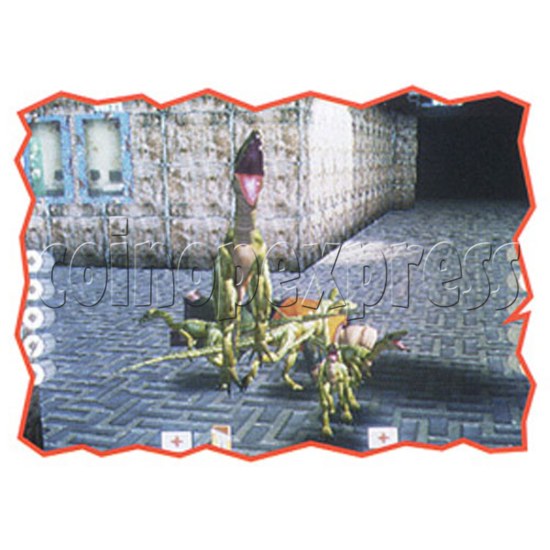 The Lost World: Jurassic Park (DX) 15372
Please Note: there is minimum order of $200USD (more info)