Age of Dinosaur Redemption Arcade Machine 2 players
About Age of Dinosaur Redemption Arcade Machine 2 players
Age of Dinosaur Redemption Arcade Machine is a newly developed shooting games redemption machine, provides 2 players playing at the same time, features with simulating the graphic of age of dinosaur, adopts mechanical shooting way(no jamming, using dedicated balls) and suitable for every age player. It is a popular entertainment which by using the shooting handle to shoot the balls to win the output ticker within limited time.
Age of Dinosaur Redemption Arcade Machine will be the most popular amusement machine for the amusement park players and it is essential for the park ride by its modern design, beautiful and colorful lighting effect, simple operation, safe and reliable.


How to play

- insert coins
- press the start button
- select the game level, start the game
- shooting to get full of power within limited time will enter next level, the more power was got the more tickets will be won.
Age of Dinosaur Redemption Arcade Machine 2 players Product Details
voltage: 220V/110V
shooting game machine
player: 1~2 players
shooting more balls to hit the target to get points
2 unique shooting handle installed
high quality coin selector and ticket dispenser installed
Age of Dinosaur Redemption Arcade Machine 2 players Other Details
| | |
| --- | --- |
| Product ID: | 009974 |
| Item Type: | Shooting Games |
| Country: | China (ex factory) |
| Year Released: | 2015 |
Age of Dinosaur Redemption Arcade Machine 2 players Images
Age of Dinosaur Redemption Arcade Machine 2 players 34356
Age of Dinosaur Redemption Arcade Machine 2 players 34357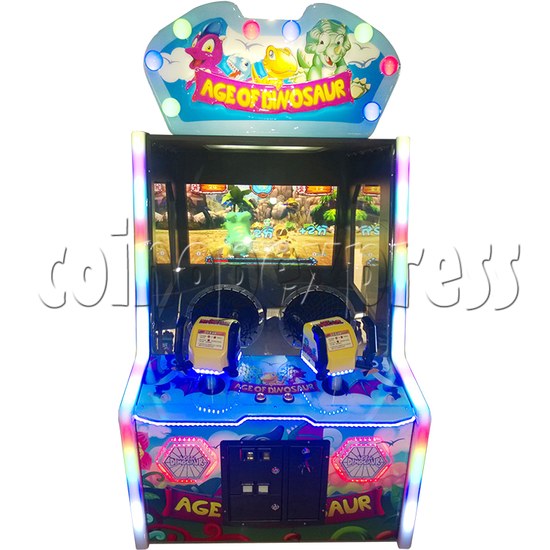 Age of Dinosaur Redemption Arcade Machine 2 players 34358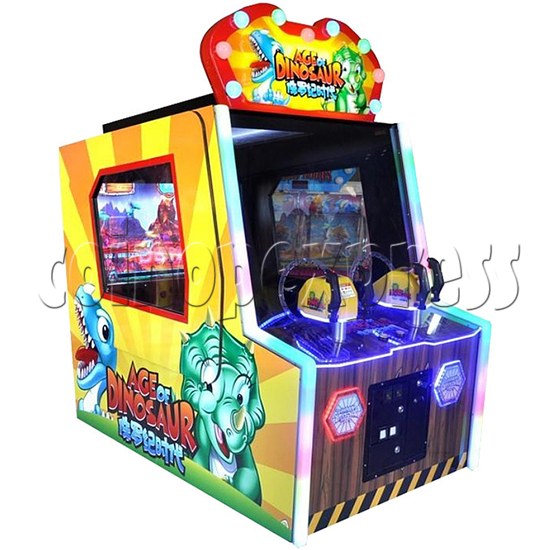 Age of Dinosaur Redemption Arcade Machine 2 players 34359
Age of Dinosaur Redemption Arcade Machine 2 players 34360
Age of Dinosaur Redemption Arcade Machine 2 players 34361
Age of Dinosaur Redemption Arcade Machine 2 players 34362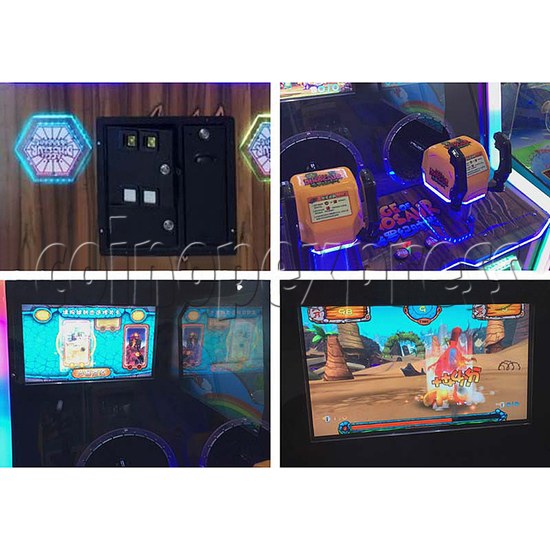 Age of Dinosaur Redemption Arcade Machine 2 players 34363
Please Note: there is minimum order of $200USD (more info)