Save The Earth Gun Shooting Ticket Redemption machine
About Save The Earth Gun Shooting Ticket Redemption machine
Save The Earth Gun Shooting Ticket Redemption machine is a physical light gun shooting game, which shooting the flying-saucer to save the doll to win scores. Machine design for double players, equip with two physical light guns on the control panel, and the playfield design with six flying-saucers and six dolls may be moved up and down. The game disign different levels and difficulty, make the game more exciting and challenging. Player can play the game alone or challenge it with friends, win the reward.

During the game, The flying-saucers descends, grabs the doll and rises, player shoots the flying-saucers by the gun to save the doll, wins the scores. Player try the best to save the dolls and enter the next level. The game with three times, one doll was captured by flying-saucer and a doll light was light up, if three doll lights were light up, the game is over.

More targets was shot, more tickets player gets.
Save The Earth Gun Shooting Ticket Redemption machine Product Details
shooting game ticket redemption machine
space and earth outlook design
double-player control panel
two physical light guns
with 6 flying-saucers and 6 dolls
design difference levels and difficulty
high quality coin acceptor and ticket dispenser installed
voltage: 110V / 220V
players: 1 ~ 2 players
dimension: W1650 x D1100 x H1950 mm
weight: 240KGS
power: 900W
Save The Earth Gun Shooting Ticket Redemption machine Other Details
| | |
| --- | --- |
| Product ID: | 010703 |
| Item Type: | Shooting Games |
| Country: | Asia |
Save The Earth Gun Shooting Ticket Redemption machine Images
Save The Earth Gun Shooting Ticket Redemption machine - left view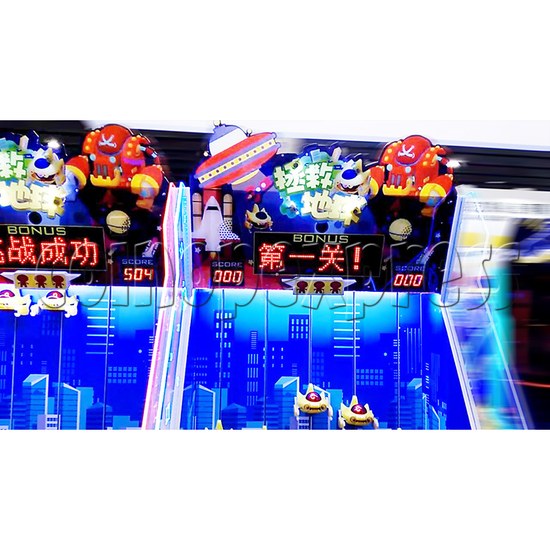 Save The Earth Gun Shooting Ticket Redemption machine - header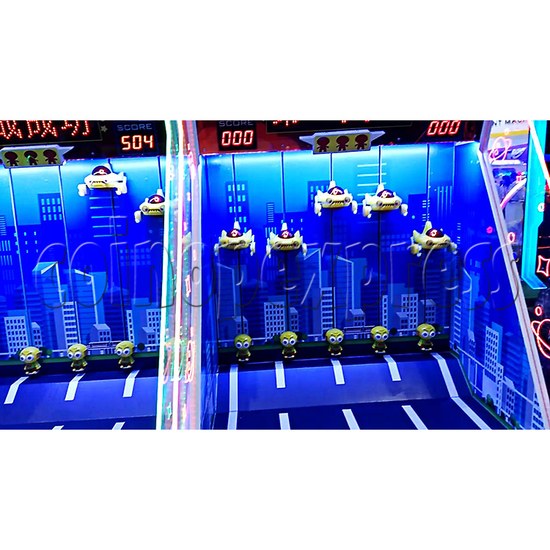 Save The Earth Gun Shooting Ticket Redemption machine - playfield
Save The Earth Gun Shooting Ticket Redemption machine - control panel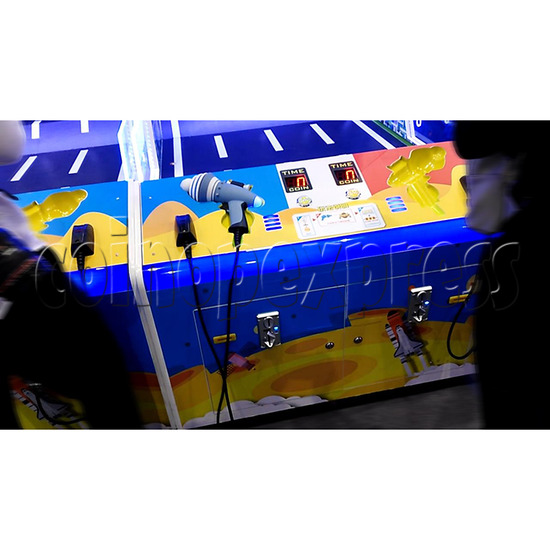 Save The Earth Gun Shooting Ticket Redemption machine - front door
Save The Earth Gun Shooting Ticket Redemption machine - play view 1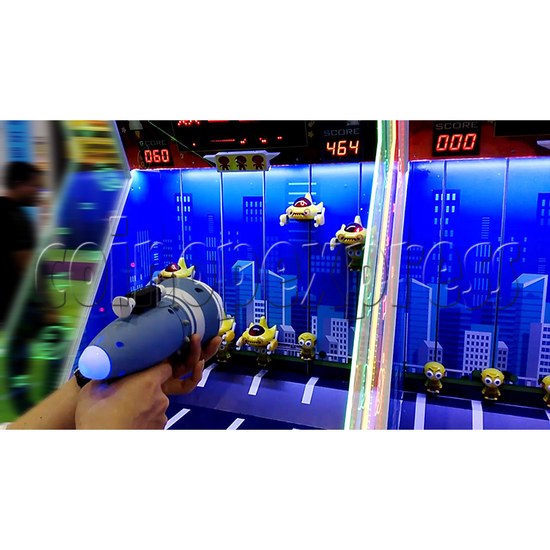 Save The Earth Gun Shooting Ticket Redemption machine - play view 2
Please Note: there is minimum order of $200USD (more info)