Operation Ghost (55 inch LCD screen)
About Operation Ghost (55 inch LCD screen)
Operation Ghost is a Sega's realistic tactical light gun shooter, comes with a high definition 55 inch LCD screen, which surround with brilliant LED lighting, combined with two light gun mounted speaker on the top of gun controller, and deliver direct sound to player.

It is realized sound direct which makes realistic shooting experience to player. And the light guns fun with RTO action button, it is for Realtime Tactical Order system, shows more feeling of tension in the battle. This button gets player understand situation instantly and give order to team. Timing of judgment changes tactical situation.

The gun fire modes includes: full auto, three point shot and single shot, that makes more skills and amazing to fight the threat.

Operation Ghost puts players in the shoes of highly trained special force agents. They must use precision shooting and quick reactions to complete the mission whilst using some of the brand new tools at their disposal!
Operation Ghost (55 inch LCD screen) Product Details
two light guns shooter
player: 1 ~ 2 player
massive 55 inch wide LCD screen
RTO system ( Realtime tactical order system)
brilliant LED lighting
gun fire modes: full auto, three point shot and single shot
Operation Ghost (55 inch LCD screen) Other Details
| | |
| --- | --- |
| Product ID: | 009091 |
| Item Type: | Shooting Games |
| Manufacturer: | Sega |
| Country: | Europe |
| Year Released: | 2012 |
Operation Ghost (55 inch LCD screen) Images
Operation Ghost (55 inch LCD screen) 27721
Operation Ghost (55 inch LCD screen) 27722
Operation Ghost (55 inch LCD screen) 27723
Operation Ghost (55 inch LCD screen) 27724
Operation Ghost (55 inch LCD screen) 27725
Operation Ghost (55 inch LCD screen) 27726
Operation Ghost (55 inch LCD screen) 27727
Operation Ghost (55 inch LCD screen) 27728
Operation Ghost (55 inch LCD screen) 27729
Operation Ghost (55 inch LCD screen) 27730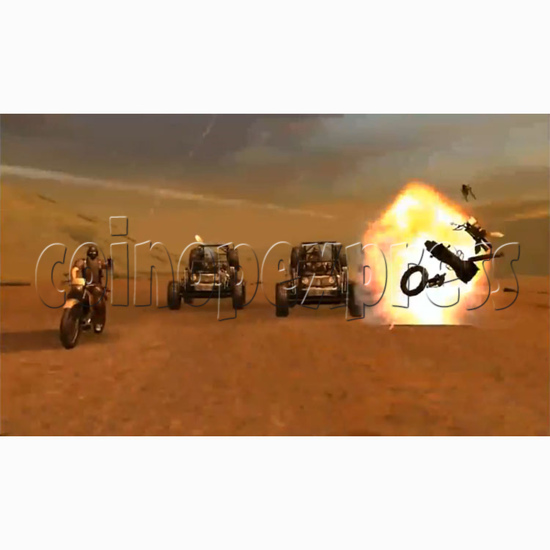 Operation Ghost (55 inch LCD screen) 27731
Operation Ghost (55 inch LCD screen) 27732
Operation Ghost (55 inch LCD screen) 27739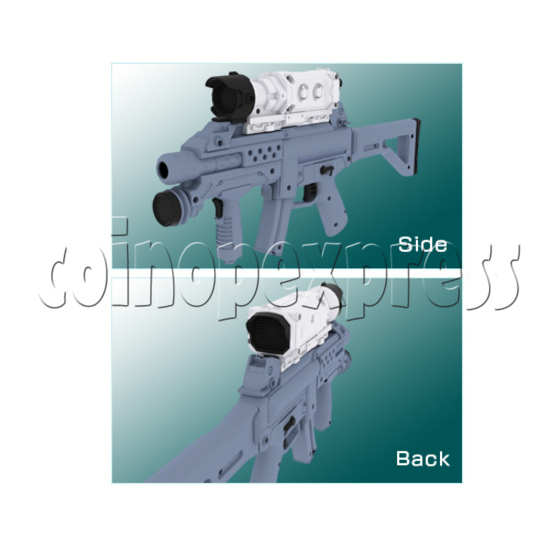 Operation Ghost (55 inch LCD screen) 27740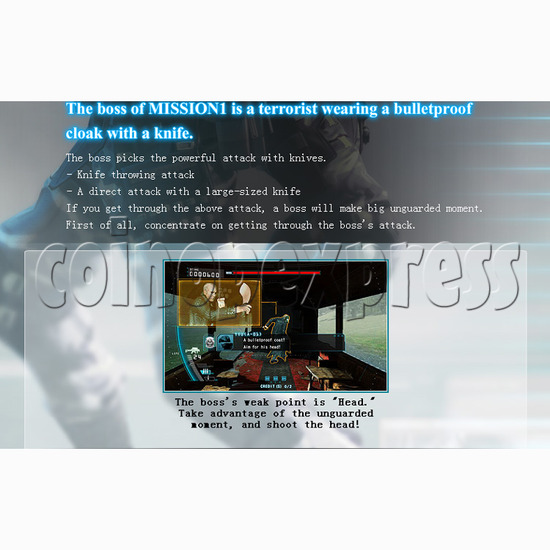 Operation Ghost (55 inch LCD screen) 27741
Operation Ghost (55 inch LCD screen) 27742
Operation Ghost (55 inch LCD screen) 27743
Operation Ghost (55 inch LCD screen) 27744
Please Note: there is minimum order of $200USD (more info)