About Lets Go Jungle DX
Ben and Norah, have found themselves in this excursion-gone-a-wry within the heart-pounding Lets Go Jungle DX theater cabinet. Monsters ranging from a towering praying mantis, mutant frogs and blood-sucking leeches attack these tourists en route through river rapids, cavern ruins, bluffs and more.

The cabinet resembles an eccentric utility vehicle and houses a bench seat for two players, a 50" projection screen and 5.1ch surround sound. The environment creates an "in-scene", realistic experience for players. Lets Go Jungle is also made private with curtain doors adding a sensational experience for all. But those waiting in line can witness game play through the vehicles rear window.

The two gun-controllers, with endless ammunition, are easy to use. They are fixed to the cabinet and have a broad range of maneuverability as well as in-loaded motors providing reactionary recoil effects. Cross hairs on the screen indicate where the player should aim. Players must follow the targets to find the creatures weak areas.
Lets Go Jungle DX Product Details
Voltage: 110V
with 42" LCD Screen
English version
1 pc is in stock
Brand new
Lets Go Jungle DX Other Details
| | |
| --- | --- |
| Product ID: | 006965 |
| Item Type: | Shooting Games |
| Manufacturer: | Sega |
| Country: | China |
| Year Released: | 2006 |
Lets Go Jungle DX Images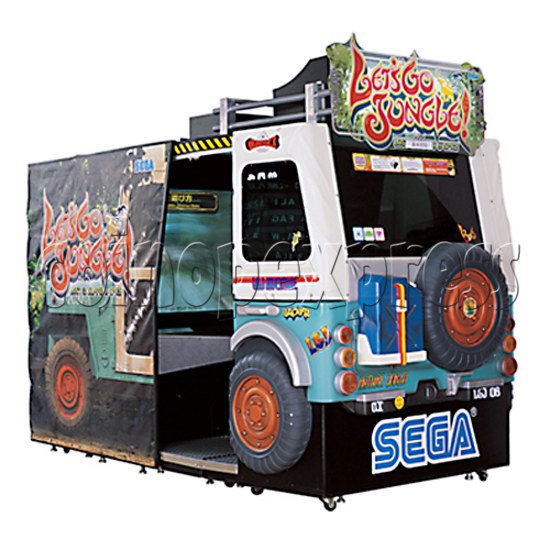 Let's Go Jungle 20762
Let's Go Jungle 20761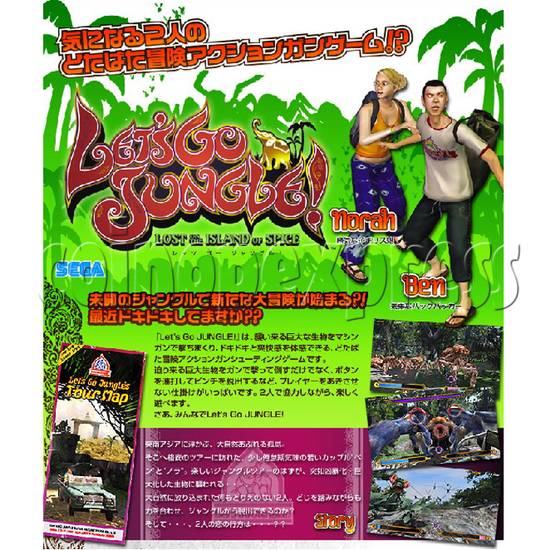 Let's Go Jungle 20763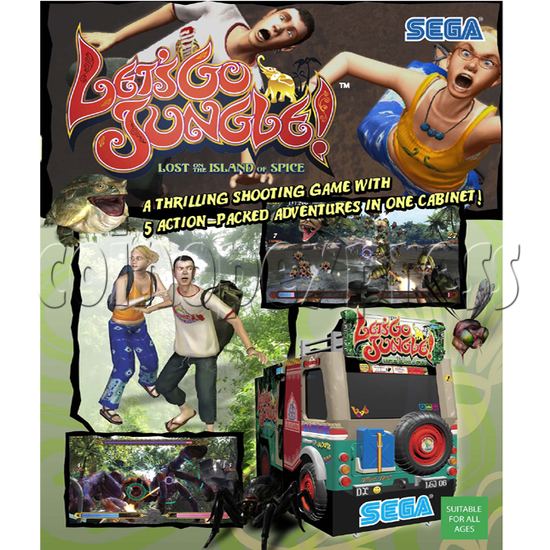 Let's Go Jungle 20764
Let's Go Jungle 20765
Let's Go Jungle 20766
Let's Go Jungle 18645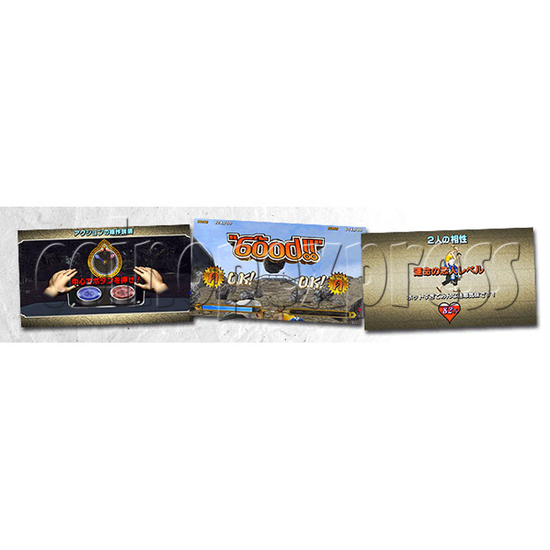 Let's Go Jungle 18644
Please Note: there is minimum order of $200USD (more info)