Jurassic Park Shooting Arcade Game machine
About Jurassic Park Shooting Arcade Game machine
Jurassic Park Shooting Arcade Game machine is a high-reliability guns shooting arcade game machine released from Raw Thrills, players must rescue the dinosaurs on an island run amok! Use your high-powered tranquilizer gun to subdue menacing dinosaurs and restore order to the island, features with Jurassic park theme cabinet and with amazing game video with high definition graphic display and real dinosaur effects.

Jurassic Park features with high-reliability guns installed, these sensitivity light gun is the use of high-precision light perception technology, with super-sensitivity, players can freely aim at the target shooting; the same time light gun has a strong sense of body, according to the launch of different weapons, will have different vibration effects, enhance the shooting feeling.

Jurassic Park comes with unique cabinet design, appearance with semi-enclosed frame design, the top also added a dinosaur head panel, and surrounding with dynamic color-changing LED's as decoration, making the machine appearance more visual and more attractive.

The shooting game play has total nine levels for option, player can enter the game before the free choice of points; each level will be different types of dinosaurs attack, about more than 30 kinds of dinosaurs;

The game has three Target dinosaurs, only to escape the attack of the dinosaurs, after the successful clearance to capture the target dinosaurs;

Each level of the game, there will be different weapons activation code (a total of five kinds of weapons: the default gun, mini guns, frozen guns, electric guns , Shotgun), the successful hit, you can use this weapon for a short time, this can increase the shooting success rate, so that players more smoothly customs clearance.
Jurassic Park Shooting Arcade Game machine Product Details
shooting arcade game
player: 1~2 players
9 Exciting Missions
Over 30 species of Dinosaur
High-reliability Guns
Over 1000 Dynamic color-changing LED's
Cutting edge graphics and sound
Lighted giant Dino topper and Jurassic Park Logo
Jurassic Park Shooting Arcade Game machine Other Details
| | |
| --- | --- |
| Product ID: | 010183 |
| Item Type: | Shooting Games |
| Manufacturer: | Raw Thrills |
| Country: | China |
| Year Released: | 2017 |
Jurassic Park Shooting Arcade Game machine Images
Jurassic Park Shooting Arcade Game machine 36071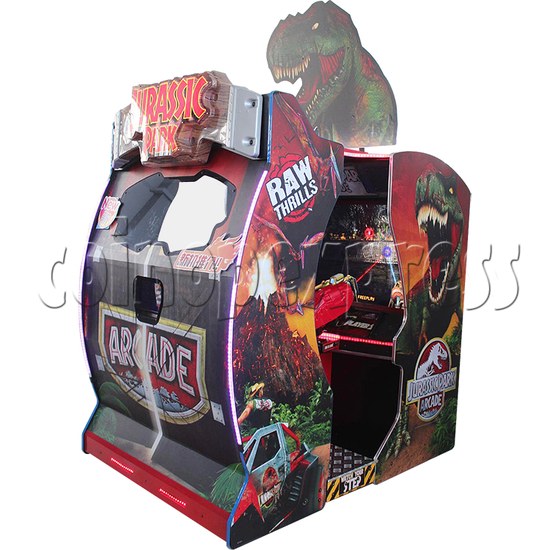 Jurassic Park Shooting Arcade Game machine 36072
Jurassic Park Shooting Arcade Game machine 36073
Jurassic Park Shooting Arcade Game machine 36074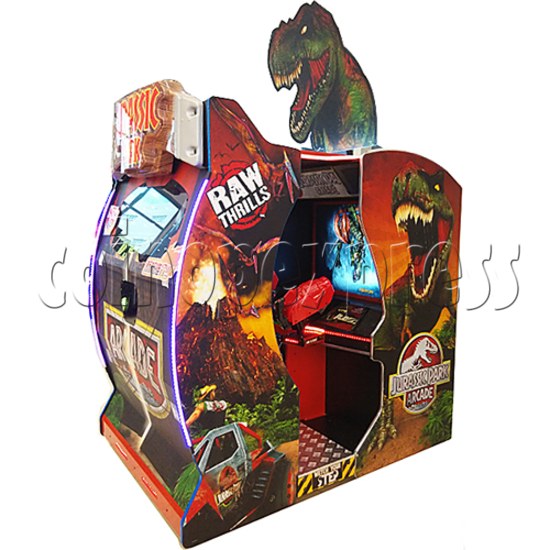 Jurassic Park Shooting Arcade Game machine 36075
Jurassic Park Shooting Arcade Game machine 36076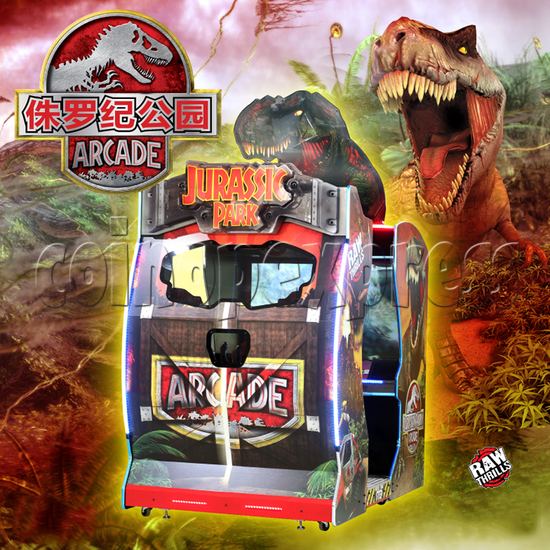 Jurassic Park Shooting Arcade Game machine 36077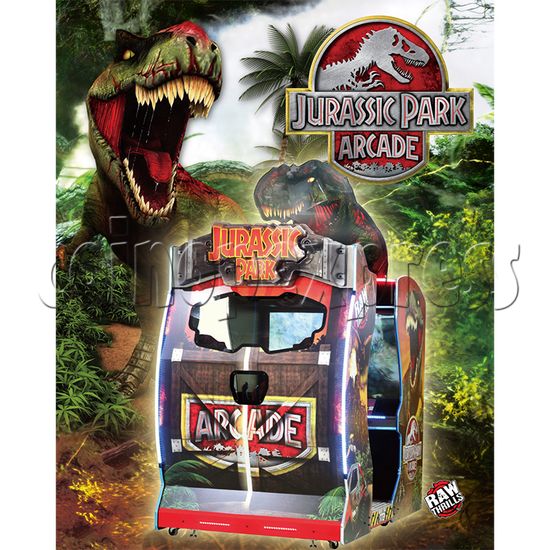 Jurassic Park Shooting Arcade Game machine 36078
Jurassic Park Shooting Arcade Game machine 36079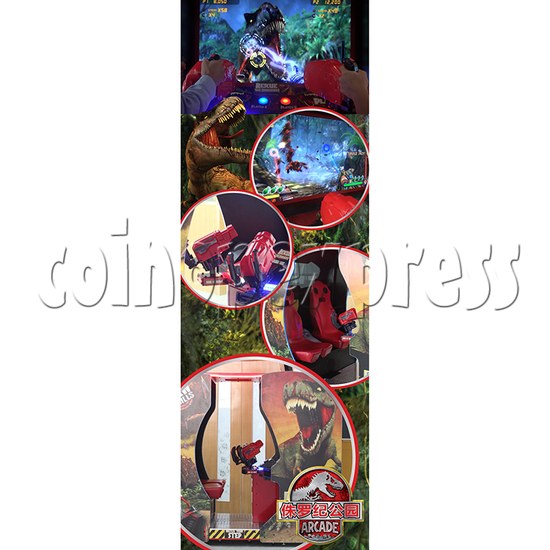 Jurassic Park Shooting Arcade Game machine 36080
Jurassic Park Shooting Arcade Game machine 36081
Please Note: there is minimum order of $200USD (more info)