Gun Fight Hero Shooting Arcade Machine (4 players)
About Gun Fight Hero Shooting Arcade Machine (4 players)
Gun Fight Hero Shooting Arcade Machine (4 players) is a newly developed multiplayer shooting game, high-quality metal arcade cabinet and the appearance design is full of technology sense, comes standard with 2units submachine gun and 2units handguns, feature with a big 65-inch 1080P HD LCD for players to well interact with the shooting game. The machine has a high-definition camera, and featuring players ranking function. Standby, the machine will automatically and loop play the classic video of the game to attract players.

Two business models, mode 1 is wireless keyboard and mouse, mode 2 is coin selector, easy for players to operate and managers to manage. The system has the function of checking accounts to facilitate the machine to check accounts.

For players of different ages, 2 submachine guns and 2 pistols are specially designed to achieve the purpose of common entertainment for adults and children.

How to Play:
There are 26 stages in the game, 10 stages for fighting animals, 2 stages for fighting zombies, and 14 stages for fighting enemies. Include four game modes, Time, Bullet, Competition and Through the level. The manager uses the wireless keyboard and mouse or the player insert coins to start the game, select the stage and enter the game play, start shooting crazy, enjoy the thrilling game time.
Gun Fight Hero Shooting Arcade Machine (4 players) Product Details
multiplayer shooting video game
metal arcade cabinet
65" 1080P HD LCD screen
equip with 2pcs submachine gun and 2pcs handguns
feature with high-definition camera
standard configuration wireless keyboard and mouse
the appearance is simple and the lighting is gorgeous
full of technology sense and got the gunfight element
with players ranking function
system has the function of checking accounts
total 26 stages, 4 game modes
standby, automatically and loop play the demo video
power: 1500W
machine size: W1858 x D2214 x H2487 mm
machine weight: 260kgs
Gun Fight Hero Shooting Arcade Machine (4 players) Other Details
| | |
| --- | --- |
| Product ID: | 011605 |
| Item Type: | Shooting Games |
| Country: | China (ex factory) |
| Notes: | +$290usd for ticket redemption version machine |
Gun Fight Hero Shooting Arcade Machine (4 players) Images
Gun Fight Hero Shooting Arcade Machine (4 players) angle view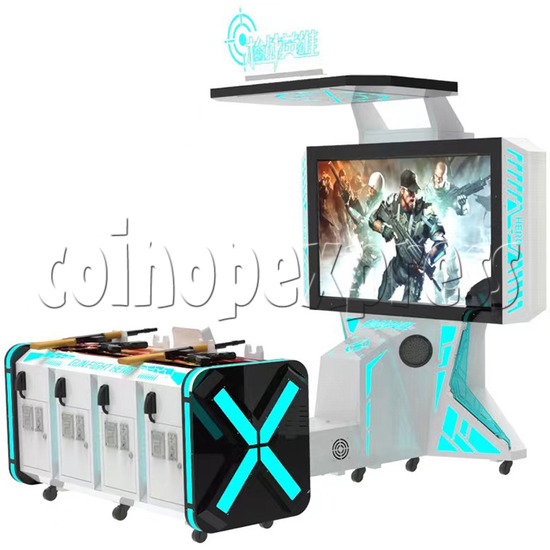 Gun Fight Hero Shooting Arcade Machine (4 players) render right view
Gun Fight Hero Shooting Arcade Machine (4 players) render front view
Gun Fight Hero Shooting Arcade Machine (4 players) render left view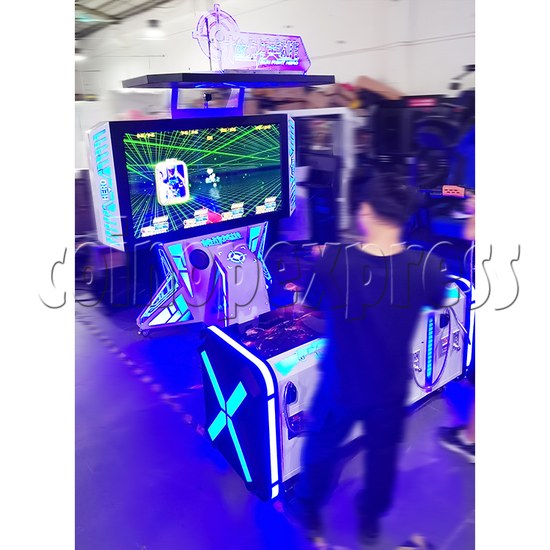 Gun Fight Hero Shooting Arcade Machine (4 players) play view 1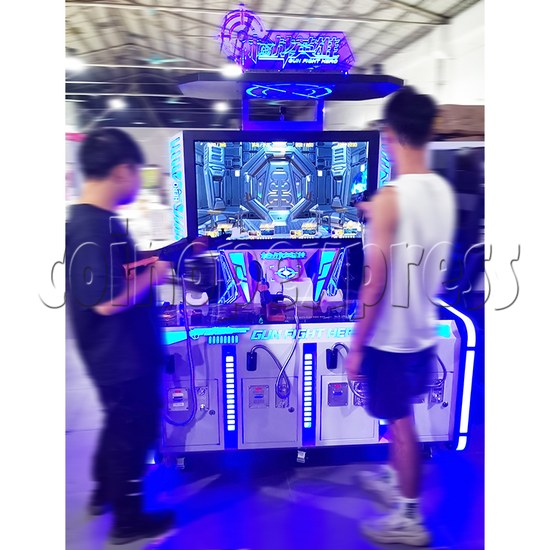 Gun Fight Hero Shooting Arcade Machine (4 players) play view 2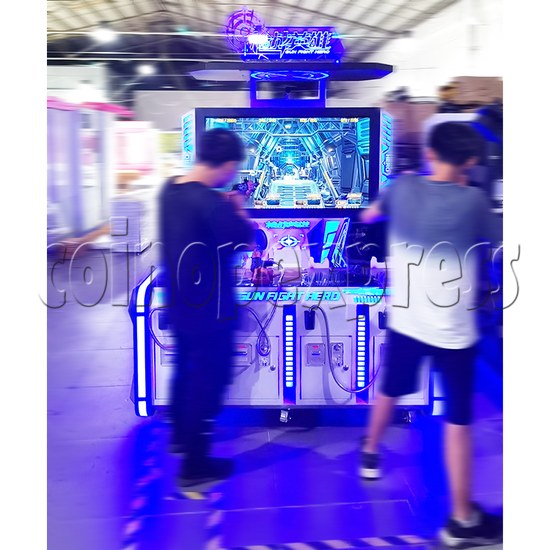 Gun Fight Hero Shooting Arcade Machine (4 players) play view 3
Please Note: there is minimum order of $200USD (more info)