Forest Ghost Shooting Machine DX ( 3 in 1)
About Forest Ghost Shooting Machine DX ( 3 in 1)
Forest Ghost Shooting Machine DX ( 3 in 1) is linked up to 3 unique single machines with a jackpot header, combined with bottle game, cartoon targeting game, pumpkins targets game, the player is awarded tickets depending on how many targets shoot.

In the game play, shoot the targets rapidly with the light gun, guns are all with bomb, motion, running fire and volleying function. LED displays the time, score and bullets quantity. The 3 games together provides player with 3 different kinds of shooting experience.

How to play:
- player aims to shoot at the four targets with the light gun.
- when all of the four targets fall down, player can progress levels to win more shooting experience for more tickets.
- when player finished all levels game play, it will reward corresponding tickets or coins to player. More targets shoot up, more ticket or coins reward to player.
Forest Ghost Shooting Machine DX ( 3 in 1) Product Details
shooting game
voltage: 220V
player: 1~3 players
LED display
with jackpot header
each unit with one light gun installed
each unit with two high quality speakers
single player or multi player modes
each unit with one high quality coin selector and ticket dispenser installed
Forest Ghost Shooting Machine DX ( 3 in 1) Other Details
| | |
| --- | --- |
| Product ID: | 009440 |
| Item Type: | Shooting Games |
| Country: | China |
| Notes: | Online price quoted for three guns installed. More favorable price for six guns installed order. |
Forest Ghost Shooting Machine DX ( 3 in 1) Images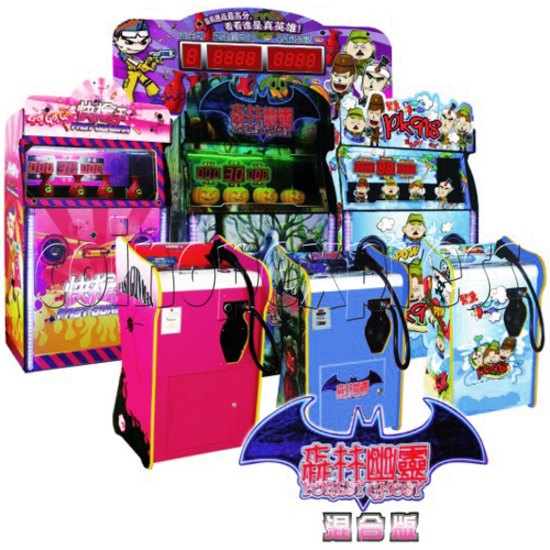 Forest Ghost Shooting Machine DX ( 3 in 1) 29566
Forest Ghost Shooting Machine DX ( 3 in 1) 29779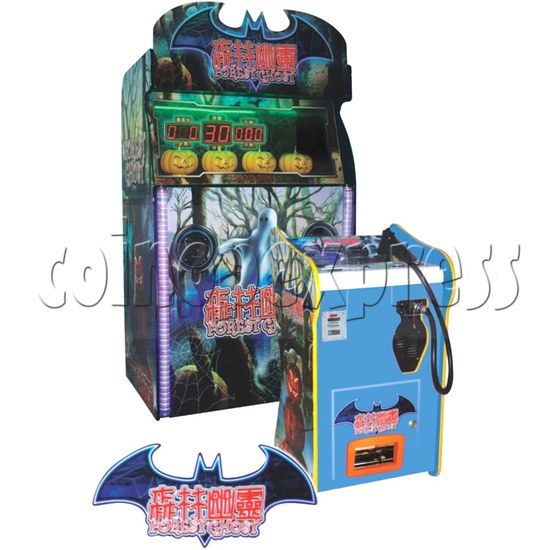 Forest Ghost Shooting Machine DX ( 3 in 1) 29780
Forest Ghost Shooting Machine DX ( 3 in 1) 29781
Please Note: there is minimum order of $200USD (more info)