Bounty Ranger Arcade Machine
About Bounty Ranger Arcade Machine
Bounty Ranger Arcade Machine is a video shooting game machine that players will play two armed bounty rangers which leopards and catwoman. Build into the 55" LCD screen to show the play interface and equip two luxury laser guns for player interact with the shooting game. The game follows the typical pattern of co-op mounted shooters, players capture wanted criminals in different game scenarios in exchange for a bounty. Bounty Ranger is suitable for younger and parent-child player.

About Bounty Ranger Arcade Machine is similar as Let's Go Island Motion Deluxe cabinet released by Sega.

How to play on Bounty Ranger Arcade machine:
- Insert coins, press the button to start the game;
- select the stage by the gun, and then follow the instruction to shoot the targets to win scores.
- The game revolves around rhino foreman, logging splasher gorilla, bull and sandworm, involve western characteristic town, sandy desert, underground dark cave, green giant trees and other game scenes, bring different shooting experience for players.
Bounty Ranger Arcade Machine Product Details
video shooting arcade game
build into 55 inch high-definition LCD screen
equip with two fancy laser guns
deluxe and substantial cabinet
appearance take with catwoman and gorilla as the theme image
player play as either "Leopard" or "Catwoman"
double players co-op shooters
game scenes with different themes
high quality coin selector installed
Bounty Ranger Arcade Machine Other Details
| | |
| --- | --- |
| Product ID: | 010456 |
| Item Type: | Shooting Games |
| Country: | Asia |
Bounty Ranger Arcade Machine Images
Bounty Ranger Arcade Machine English Version
Bounty Ranger Arcade Machine Chinese Version
Bounty Ranger Arcade Machine Header
Bounty Ranger Arcade Machine Monitor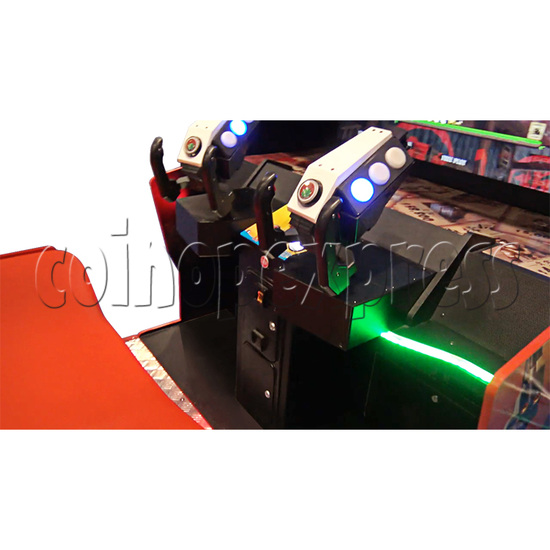 Bounty Ranger Arcade Machine Gun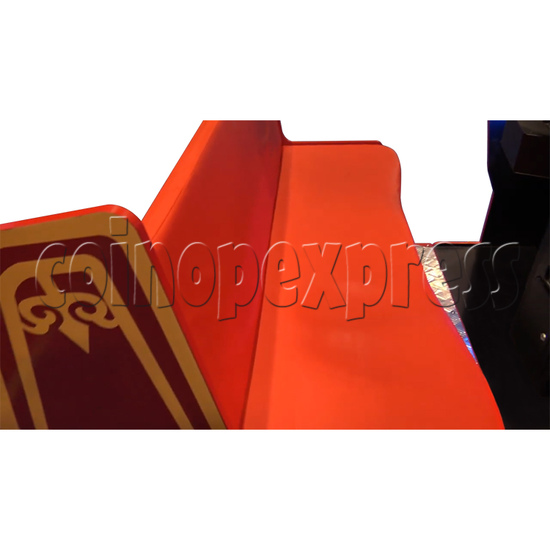 Bounty Ranger Arcade Machine Seat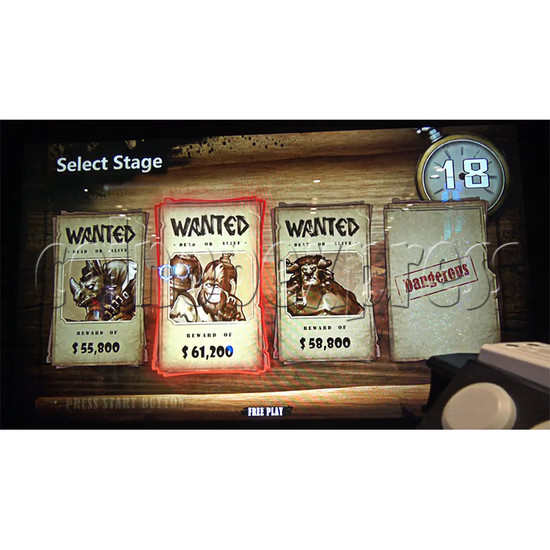 Bounty Ranger Arcade Machine Select Stage
Bounty Ranger Arcade Machine Wicked Foreman
Bounty Ranger Arcade Machine Throw The Grenade
Bounty Ranger Arcade Machine Screen
Please Note: there is minimum order of $200USD (more info)