Veggies Rescue Skill Test Ticket redemption machine
About Veggies Rescue Skill Test Ticket redemption machine
Veggies Rescue Skill Test Ticket redemption machine is an upgrade version skill test video redemption game machine, to play with pick up the dropping fruits and vegetables fun, design for single player, feature on the left side with 3 different fruits energy and the right side with a limit juice energy tank, player uses 1 player joystick to controlling the character's movement to pickup the fruits and vegetables have been dropped to gain energy to win related points within the limit time of energy tank. Attracts for kids enjoy fruits and vegetables game play, learn more veggies and fruits to pick up to win score and tickets.

There are 3 fruit energy slots on the left side of the fruit area. The energy of each energy slot grows with time. When the energy slot is full, the top of the screen will drop the energy slot to display the corresponding multiple fruits, providing the player to retrieve.

How to Play:
- insert coins and start games;
- control the joystick to aim and pickup fruits and vegetables as they pop up from all over the screen;
- In 80 seconds, player moves the player's character to the left and right within a limited time, and receives the fruits and vegetables that have been dropped to gain juice energy (points).
- the more energy accumulated on the right juice energy tank, the more lottery tickets the final player will receive.
- when the energy reaches the winning line, the lottery prize award mode will be conducted.
- the game monkey will drop the bomb and other objects attack the player character, the player life is 0 or exceed the game limit, the game is over, enter the statistical settlement interface.
Veggies Rescue Skill Test Ticket redemption machine Product Details
voltage: 110V/220V
player: 1 player
skilled-based video redemption game
joystick controlling game features
with multiple exciting stages
cute vegetable and fruits characters and sounds
multi-color LED lights and marquee
high quality coin selector and ticket dispenser installed
Veggies Rescue Skill Test Ticket redemption machine Other Details
| | |
| --- | --- |
| Product ID: | 010280 |
| Item Type: | Redemption Machines |
| Country: | China (ex factory) |
| Year Released: | 2018 |
Veggies Rescue Skill Test Ticket redemption machine Images
Veggies Rescue Skill Test Ticket redemption machine 37014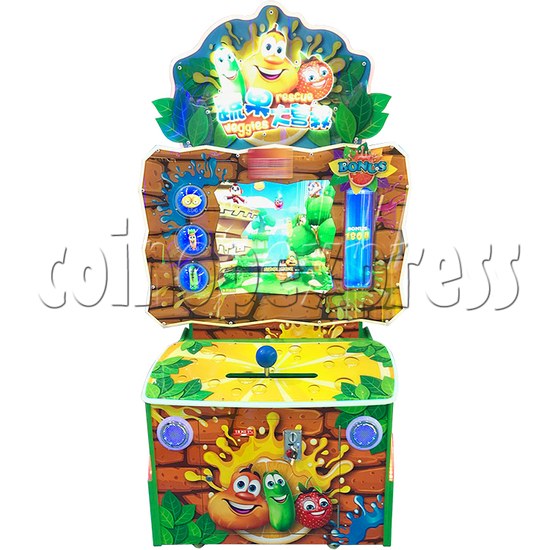 Veggies Rescue Skill Test Ticket redemption machine 37015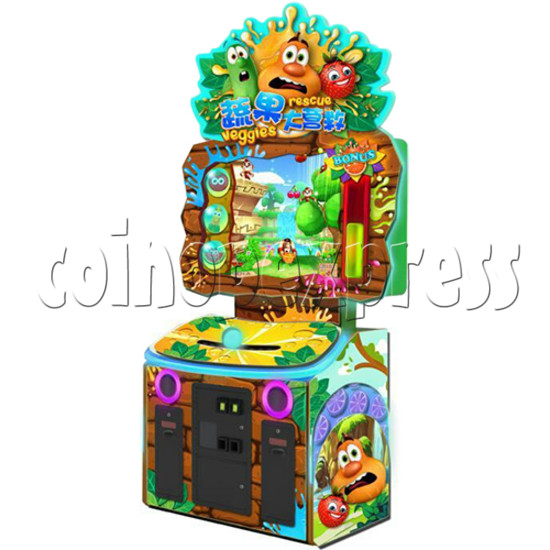 Veggies Rescue Skill Test Ticket redemption machine 37016
Veggies Rescue Skill Test Ticket redemption machine 37017
Please Note: there is minimum order of $200USD (more info)