Triple Turn Ball Game Skill Test Redemption Machine
About Triple Turn Ball Game Skill Test Redemption Machine
Triple Turn Ball Game Skill Test Redemption Machine is a new ticket redemption ball game from Namco, features with three rotating platforms and three tubes are assigned to different tickets values output, red color tubes to have a chance to win a special "Jackpot", players try to aim to launching a ball into one of several tubes that direct it onto one of three rotating platforms to win related tickets;

How to play:
- insert coins and start game;
- On each of the three levels of gameplay, there are holes labelled with different ticket values.
- Players can aim to launch the ball into one of three color specific tubes. Each tube will direct the ball into a color matched rotating gear.
- If a ball should fall through a "Bonus" hole, 3 additional balls shoot out of the tube.
- If the ball makes it to the "Blue" level of the game, it then has the chance to drop into a special hole that will take it to another level of the game, similar to playing miniature golf.
- If the player is lucky enough to get a ball to roll into the special "Jackpot" hole in the lower level playfield, they get the big ticket payout!
Triple Turn Ball Game Skill Test Redemption Machine Product Details
voltage: AC110/AC220V
Ball Drop Ticket Redemption Game Machine
Attractive cabinet with dynamic sound effects
installed with high quality electronic coin selector and ticket dispenser
Triple Turn Ball Game Skill Test Redemption Machine Other Details
| | |
| --- | --- |
| Product ID: | 010253 |
| Item Type: | Redemption Machines |
| Manufacturer: | Namco |
| Country: | China |
| Year Released: | 2018 |
Triple Turn Ball Game Skill Test Redemption Machine Images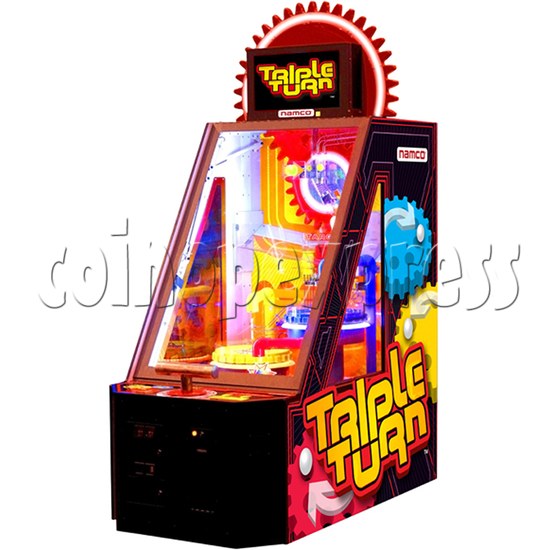 Triple Turn Ball Game Skill Test Redemption Machine 36783
Triple Turn Ball Game Skill Test Redemption Machine 36786
Triple Turn Ball Game Skill Test Redemption Machine 36785
Triple Turn Ball Game Skill Test Redemption Machine 36784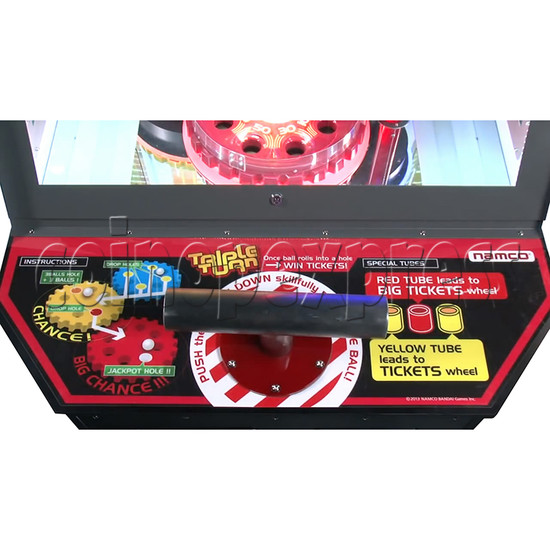 Triple Turn Ball Game Skill Test Redemption Machine 36787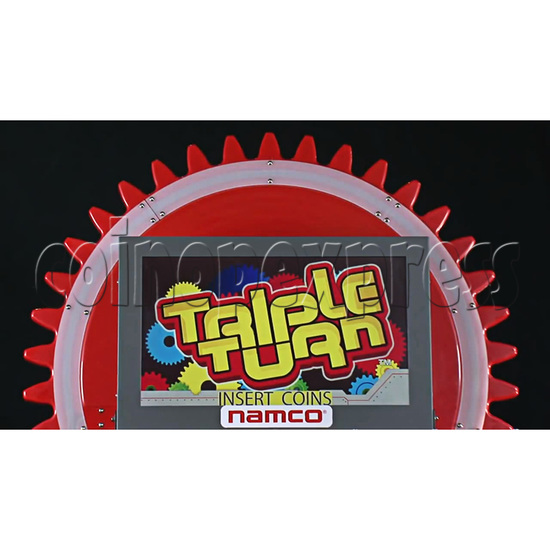 Triple Turn Ball Game Skill Test Redemption Machine 36788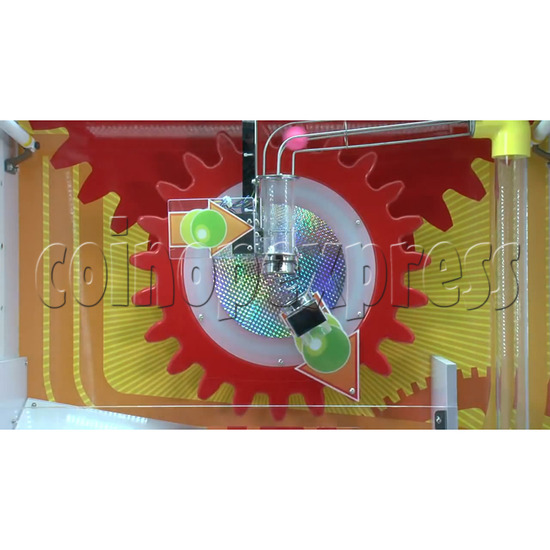 Triple Turn Ball Game Skill Test Redemption Machine 36789
Triple Turn Ball Game Skill Test Redemption Machine 36790
Triple Turn Ball Game Skill Test Redemption Machine 36791
Triple Turn Ball Game Skill Test Redemption Machine 36792
Triple Turn Ball Game Skill Test Redemption Machine 36793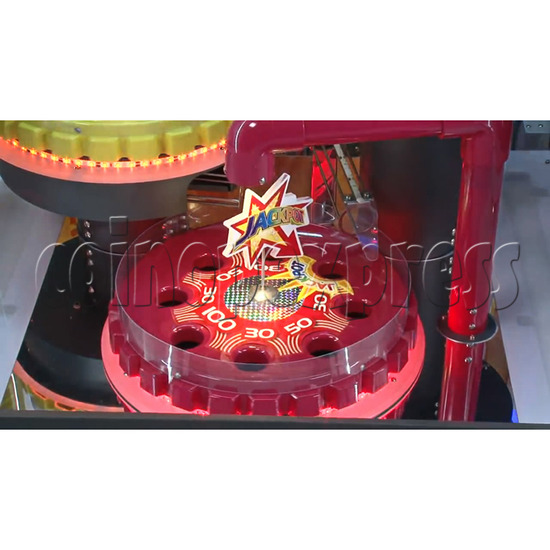 Triple Turn Ball Game Skill Test Redemption Machine 36794
Triple Turn Ball Game Skill Test Redemption Machine 36795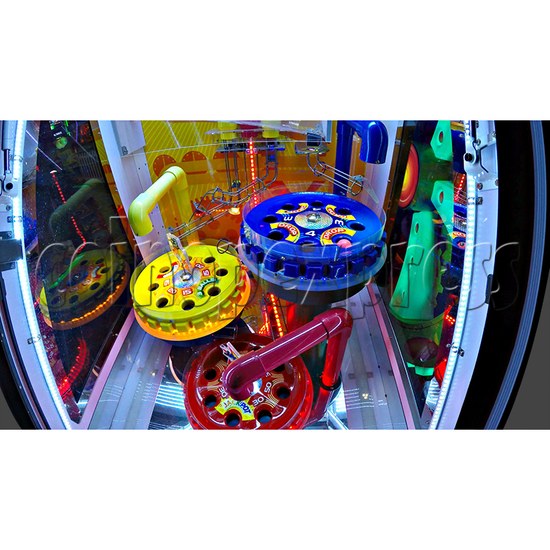 Triple Turn Ball Game Skill Test Redemption Machine 36796
Triple Turn Ball Game Skill Test Redemption Machine 36797
Triple Turn Ball Game Skill Test Redemption Machine 36803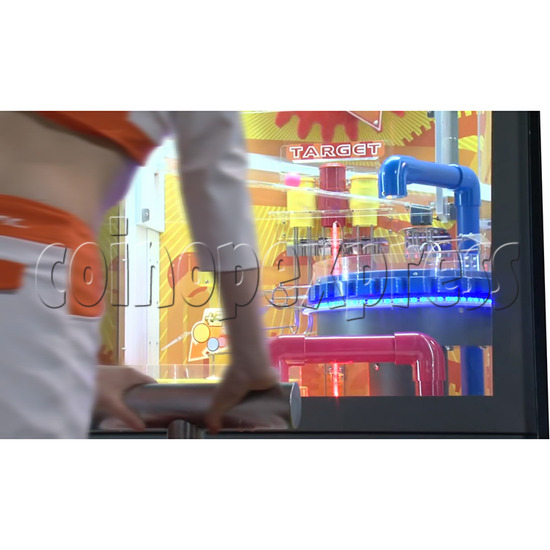 Triple Turn Ball Game Skill Test Redemption Machine 36804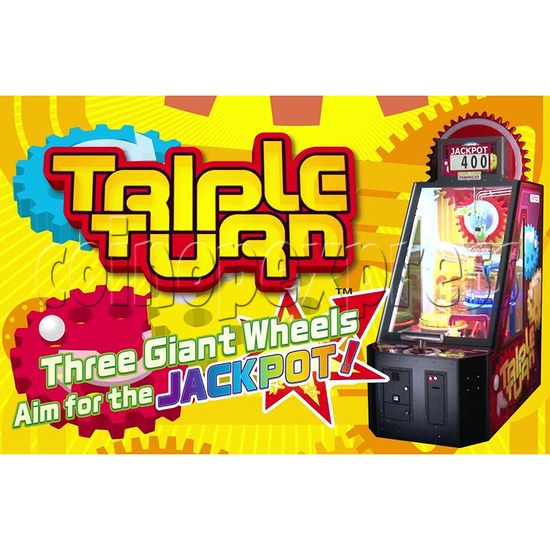 Triple Turn Ball Game Skill Test Redemption Machine 36805
Please Note: there is minimum order of $200USD (more info)