Treasure Cove Fishing Ticket Redemption Machine 2 players
About Treasure Cove Fishing Ticket Redemption Machine 2 players
Treasure Cove Fishing Ticket Redemption Machine 2 players is a 2 players fishing simulation game redemption machine by winding 2 unique fishing reels to control the game, feature with a 75" LED screen for players enjoy the fishing game. Player hook the "booty" with realistic reel tension mechaisms, and collect 4 maps to enter the new BONUS stage. Players try to use skill, timing and technique to win tickets, duiring the game, catch the lobster king to win BIG reward.

player insert coins or swiping card to start the game, the hook will swing from side to side, player aim at target and press the button to descend the hook, after catch the fish or treasure box, keep winding the reel to catch them in. Collect 4 maps to summon the phantom pirate treasure ship, high-fives this pirate ship can gets lots of lottery tickets. When the game over, machine exit the tickets for the players.

Special objects: include horn, fishing net and golden fish anchor.

Special fish species: Helicoprion, Grouper, Dunkleosteus, Yaarctopus, Crawdaddy, ect...
Treasure Cove Fishing Ticket Redemption Machine 2 players Product Details
fishing simulation game
player: 1~2 players
75" LED monitor
two realistic reel tension mechaisms
catch more fishes to get tickets
collect 4 maps to summon the phantom pirate treasure ship
three kinds of special props
six kinds of special fish species
high quality coin selector and ticket dispenser installed
Treasure Cove Fishing Ticket Redemption Machine 2 players Other Details
| | |
| --- | --- |
| Product ID: | 010360 |
| Item Type: | Redemption Machines |
| Country: | China |
| Year Released: | 2018 |
Treasure Cove Fishing Ticket Redemption Machine 2 players Images
Treasure Cove Fishing Ticket Redemption Machine 2 players 37434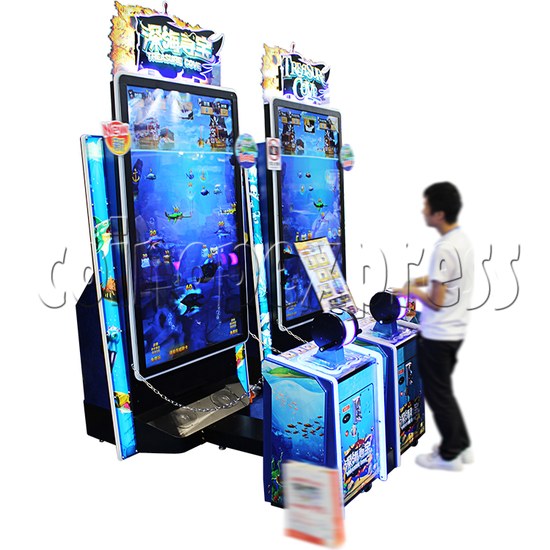 Treasure Cove Fishing Ticket Redemption Machine 2 players 37435
Treasure Cove Fishing Ticket Redemption Machine 2 players 37436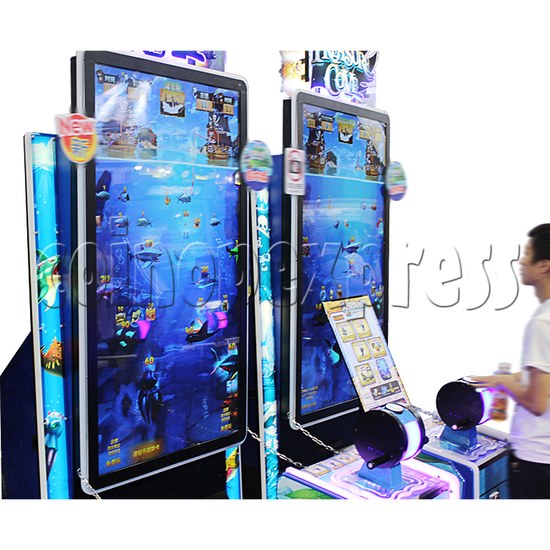 Treasure Cove Fishing Ticket Redemption Machine 2 players 37437
Treasure Cove Fishing Ticket Redemption Machine 2 players 37438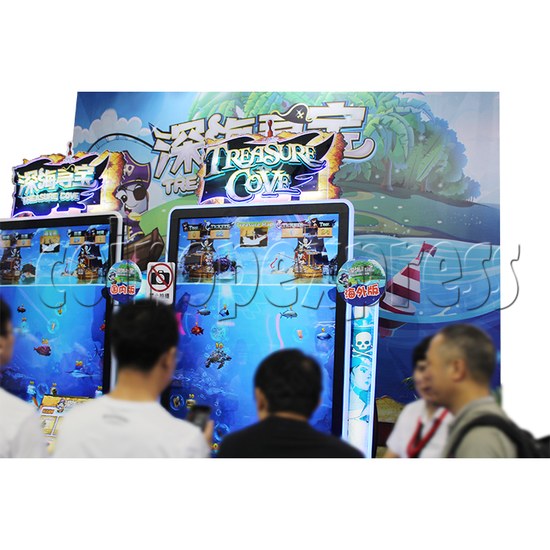 Treasure Cove Fishing Ticket Redemption Machine 2 players 37439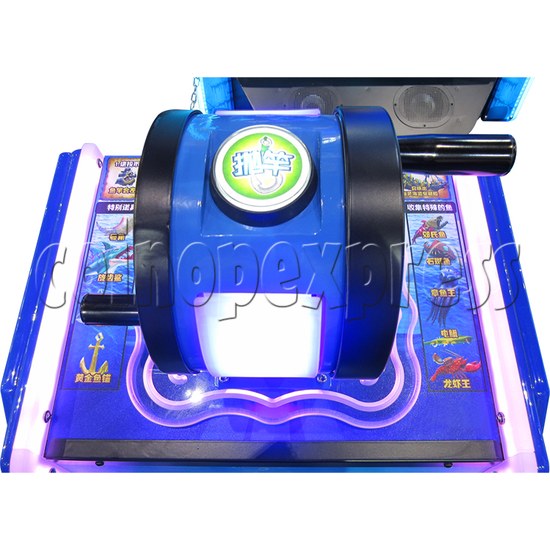 Treasure Cove Fishing Ticket Redemption Machine 2 players 37440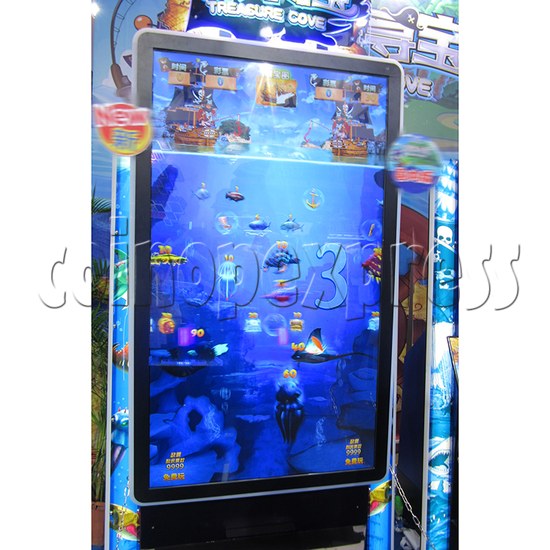 Treasure Cove Fishing Ticket Redemption Machine 2 players 37441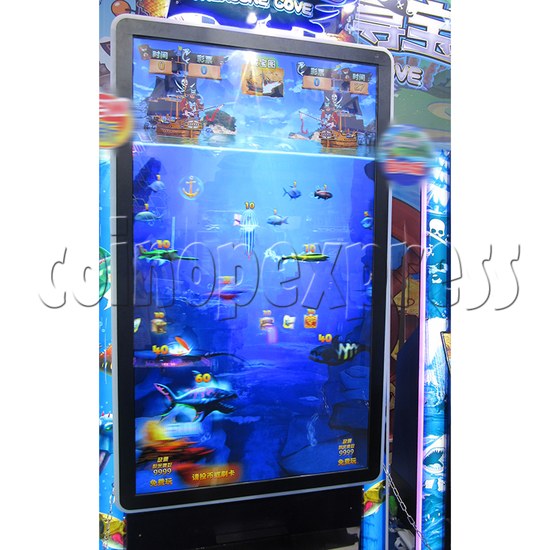 Treasure Cove Fishing Ticket Redemption Machine 2 players 37442
Please Note: there is minimum order of $200USD (more info)