The Monkey King Mechanical Action Ticket Redemption Arcade Machine
About The Monkey King Mechanical Action Ticket Redemption Arcade Machine
The Monkey King Mechanical Action Ticket Redemption Arcade Machine is an upright mechanical action arcade machine, it's the latest arcade game, addictive game play creates new levels of excitement. Mechanical components design, featuring simple but skillful game operation and concise game interface, take the beach as the appearance design theme, novel and unique features will attract players to experience the game.

Playfield distributed round holes of irregular arrangement of different sizes, design a balance bar that moves up and down for player interact with the game. The game include 10 levels, the level is upgraded from bottom to top, and the difficulty level is also upgraded, and random lit hole selection at each new ball start, which is very challenging for players successfully roll the ball into the hole in limited time.

Control panel is designed with one button to start the game, and two joysticks to control the balance bar to move up and down to transport the ball, LED display board for show the game ball status and game time. This game is simple to operate, but with a strong technical, bring the experience of actually participating in the operation of the game for players.

The Monkey King is Chinese version of this mechanical arcade machine, having toned down artwork, take the Chinese classic legend Monkey King character and elements as the appearance design theme, has appropriate Chinese themed music. Ride the Wave is English version, includes beach style music that has been specifically mastered for this game. Although there are two different versions, the games are identical mechanically and electrically. Only the artwork and music differs.

Gameplay:
(1) Player inserts coins and press the START button to start the game.
(2) The balance bar descends to the bottom of the playfield, ball export release a ball to load on the balance bar and start the first level challenge.
(3) Randomly lit a hole in the corresponding level holes, player control the balance bar move up and down by two joysticks, and try the best to roll the ball into the lit hole within the limited time, complete the challenge and win the scores, enter next level.
(4) If the ball roll into the unlit hole, or the ball isn't roll into the lit hole within the limited time, the game over.
(5) If the ball stays on the balance bar for more than 10 seconds and player without any action, the balance bar will automatically rise.
(6)Each round with 3 balls, if all three balls fail, the game is over.
(7) After completing all the 10 levels, the game time of each level will be reduced, and the challenge of entering into higher difficulty and will have higher requirements on players' ability to control the bar and reaction speed.

Note: We can offer lower price for container orders, please contact us for details.
The Monkey King Mechanical Action Ticket Redemption Arcade Machine Product Details
upright mechanical ticket redemption style game
solid wooden cabinet
one sturdy buttons and two durable joysticks
high quality coin selector and ticket dispenser installed
single player control panel design
round holes of irregular arrangement of different sizes distributed on the playfield
mechanical assembly of balance bar that moves up and down
one game include 10 levels
one round include 3 balls
version: English version, Chinese version
control type: joysticks
player: single player
voltage: 110V/220V
dimension: W740 x D660 x H1810 mm
The Monkey King Mechanical Action Ticket Redemption Arcade Machine Other Details
| | |
| --- | --- |
| Product ID: | 010749 |
| Item Type: | Redemption Machines |
| Country: | China (ex factory) |
The Monkey King Mechanical Action Ticket Redemption Arcade Machine Images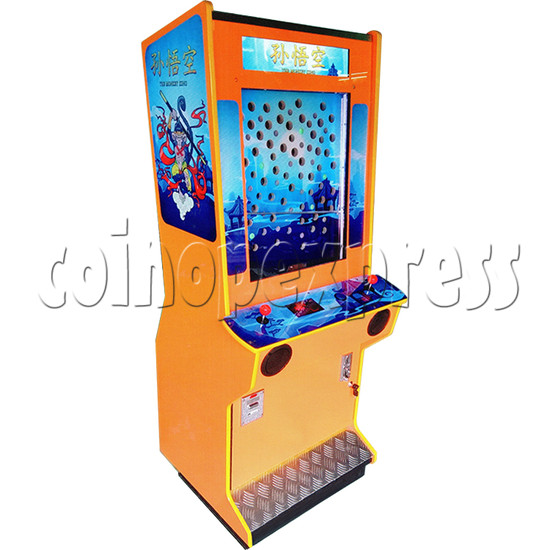 The Monkey King Mechanical Action Ticket Redemption Arcade Machine - left view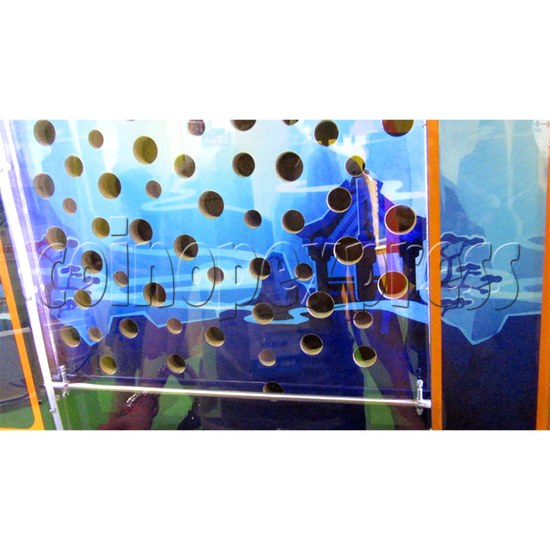 The Monkey King Mechanical Action Ticket Redemption Arcade Machine - playfield
The Monkey King Mechanical Action Ticket Redemption Arcade Machine - control panel
The Monkey King Mechanical Action Ticket Redemption Arcade Machine - front door
The Monkey King Mechanical Action Ticket Redemption Arcade Machine - insert coins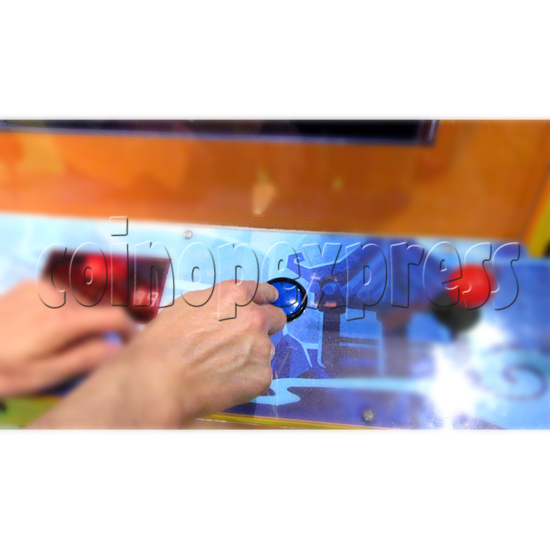 The Monkey King Mechanical Action Ticket Redemption Arcade Machine - start button
The Monkey King Mechanical Action Ticket Redemption Arcade Machine - ball export
The Monkey King Mechanical Action Ticket Redemption Arcade Machine - joystick
The Monkey King Mechanical Action Ticket Redemption Arcade Machine - LED display
The Monkey King Mechanical Action Ticket Redemption Arcade Machine - play view
Please Note: there is minimum order of $200USD (more info)