Tam Tam Mice Ticket Redemption Machine
About Tam Tam Mice Ticket Redemption Machine
Tam Tam Mice Ticket Redemption Machine is a game of adventure, players use the four ball slider on the console to push the ball on the corresponding pole to the top of the ball can be the corresponding pole of the mouse down to prevent the mouse to climb up the pole to steal the candy on the pole.

How to play:
1. Insert coins to start the game;
2. There are four scenes and four balls, to prevent the mice climbing up the tree, push the corresponding balls to the top, the mice will be hit down, the buttons are for hitting the walking mice;
3. Reach the score in limited time can pass to the next leval, get the corresponding tickets after game over.
Tam Tam Mice Ticket Redemption Machine Product Details
size: W860*D900*H1660mm
weight: 96kg
power: 210W
Tam Tam Mice Ticket Redemption Machine Other Details
| | |
| --- | --- |
| Product ID: | 011075 |
| Item Type: | Redemption Machines |
| Country: | China |
Tam Tam Mice Ticket Redemption Machine Images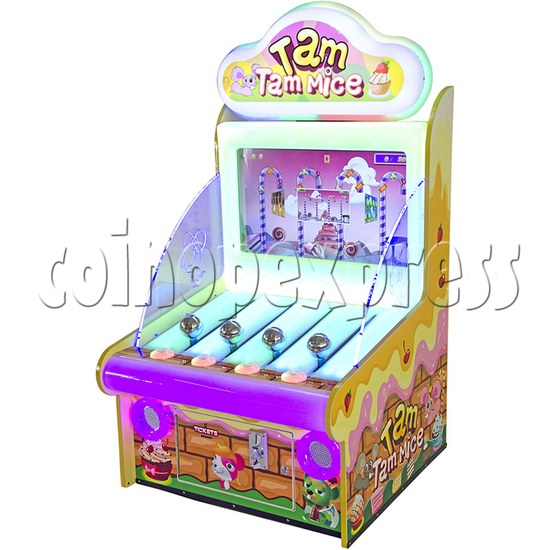 Tam Tam Mice Ticket Redemption Machine - right view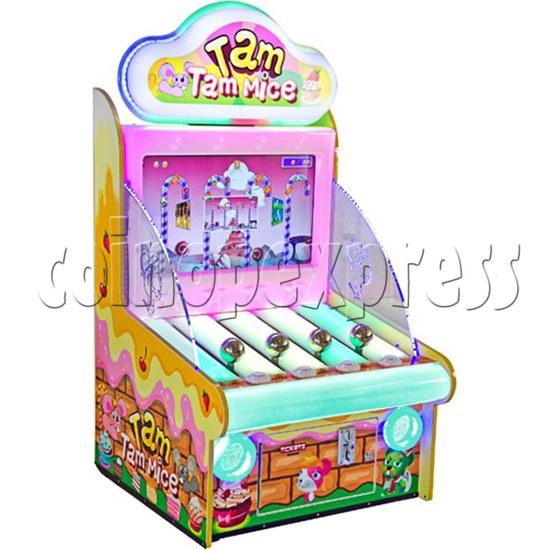 Tam Tam Mice Ticket Redemption Machine - left view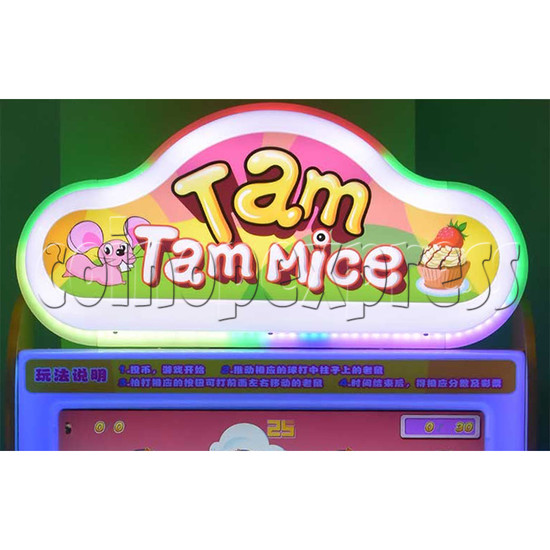 Tam Tam Mice Ticket Redemption Machine - header
Tam Tam Mice Ticket Redemption Machine - control panel
Tam Tam Mice Ticket Redemption Machine - screen display 1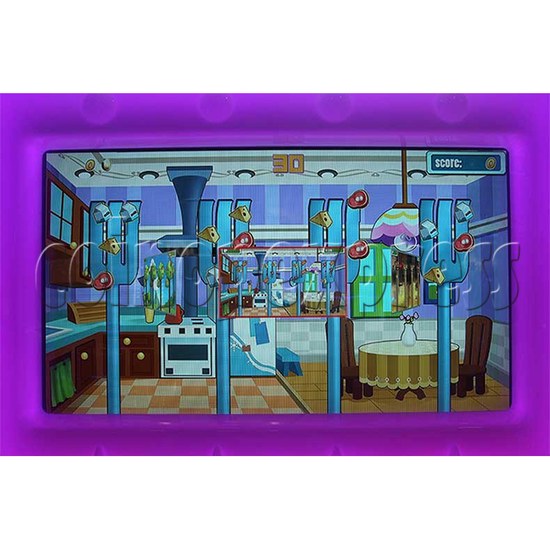 Tam Tam Mice Ticket Redemption Machine - screen display 2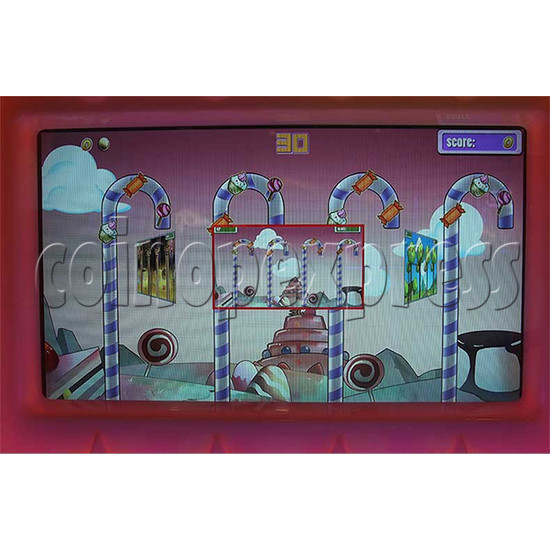 Tam Tam Mice Ticket Redemption Machine - screen display 3
Tam Tam Mice Ticket Redemption Machine - screen display 4
Please Note: there is minimum order of $200USD (more info)