Spooky Fun Ticket Redemption Arcade Machine
About Spooky Fun Ticket Redemption Arcade Machine
Spooky Fun Ticket Redemption Arcade Machine is a two players coin-operated push ball amusement game, which players push the ball to hit the lighted targets to make the cartoon monster rise, challenge the BONUS reward. Machine is designed with double consoles, the playfield consists of six targets, six sliding balls and six ball guide rails, suport two players play the game at the same time. Elegant cartoon design tie-in gorgeous colour, and cooperate glaring light effect make machine stage conspicuous. Game play is simple and fun, good for exercising players concentration and the coordination ability of eyes and hands.

Gameplay:
1. Player insert coins and game start, balls slide to the players.
2. Players push the balls to hit the lighted targets. If hit lighted targets successful, the monster will go up, if hit the unlit targets, the monster will go down.
3. The more lighted targets hit, the higher the monster rises, the more scores got.
4. Game over, players can get rewards corresponding to the location of the monster.
Spooky Fun Ticket Redemption Arcade Machine Product Details
push ball ticket redemption game
player: 1~2 players
double consoles design
each console designed 3 targets, 3 balls and 3 lead rails
bright and colorful LED light design
play type: push balls
high quality coin acceptors and ticket dispensers installed
Spooky Fun Ticket Redemption Arcade Machine Other Details
| | |
| --- | --- |
| Product ID: | 010730 |
| Item Type: | Redemption Machines |
| Country: | China |
Spooky Fun Ticket Redemption Arcade Machine Images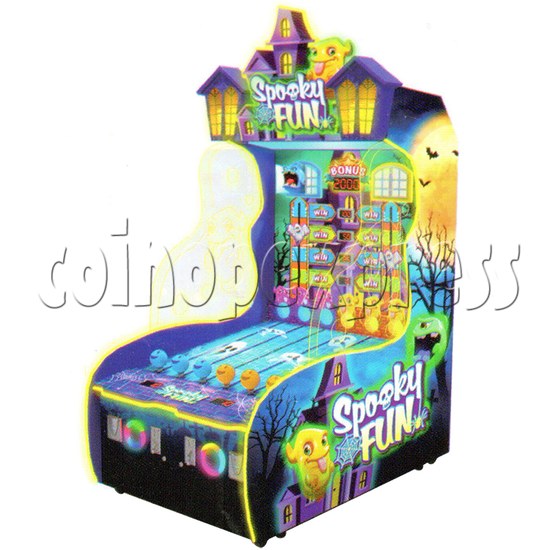 Spooky Fun Ticket Redemption Arcade Machine - angle view
Spooky Fun Ticket Redemption Arcade Machine - left view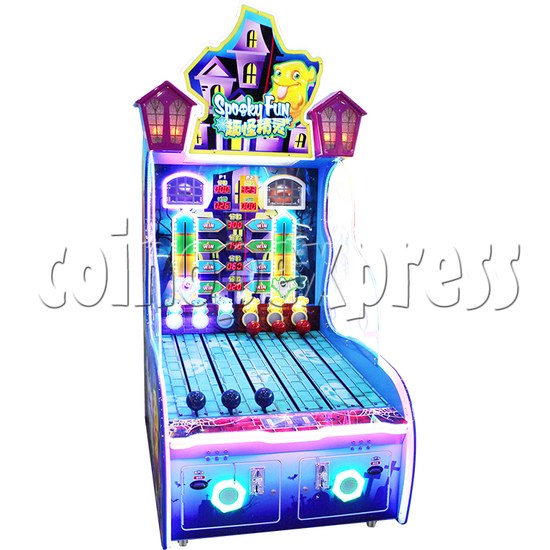 Spooky Fun Ticket Redemption Arcade Machine - front view
Spooky Fun Ticket Redemption Arcade Machine - playfield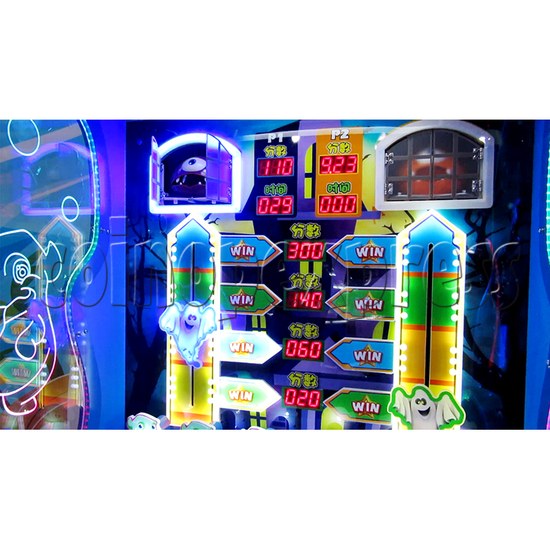 Spooky Fun Ticket Redemption Arcade Machine - LED display
Please Note: there is minimum order of $200USD (more info)