Siege Plan Funny Ball Ticket Redemption Arcade Game 3 players
About Siege Plan Funny Ball Ticket Redemption Arcade Game 3 players
Siege Plan Funny Ball Ticket Redemption Arcade Game 3 players is a skill required game which combine with balls, anipop and multiple rewards. Machine design for 3 players, each control panel with a rotatable launch pad and with one launch button on it. The game design with 4 different scenes, support 3 players display in one screen battle, a variety of 3D monster performances and a variety of props combined, satisfy players to experience the thrill of competition. Elegant castle molding and colorful LED lights, easy to catch player's attention.

Insert the coins and get the balls, aim the target, launch the ball by the launch button, rotate launch pad rebound to control the ball and catch the tickets. Enter the mid door and start the JP lucky draw, hit the golden bubble to start a lucky draw. And kill the Boss or Eliminate all bubbles go to the next scenes.

Bubbles instruction:
Black bubbles: rebound when hit.
Blue bubbles: disappears when hit.
Red bubbles: disappears and drop down tickets randomly.
Pink bubbles: disappears and drop down a ball.
Green bubbles: disappears and drop down a prop randomly.
Golden bubbles: disappears and start the rotary draw.
Siege Plan Funny Ball Ticket Redemption Arcade Game 3 players Product Details
funny ball video tickets game
voltage: 110V / 220V
player: 1~3 players
4 different scenes change automatically
with three 35" LCD screens
support 3 players display in one screen battle
appearance design for elegant castle molding
colorful LED lights around the cabinet
high quality ticket dispenser and coin selector installed
Siege Plan Funny Ball Ticket Redemption Arcade Game 3 players Other Details
| | |
| --- | --- |
| Product ID: | 010342 |
| Item Type: | Redemption Machines |
| Country: | China (ex factory) |
Siege Plan Funny Ball Ticket Redemption Arcade Game 3 players Images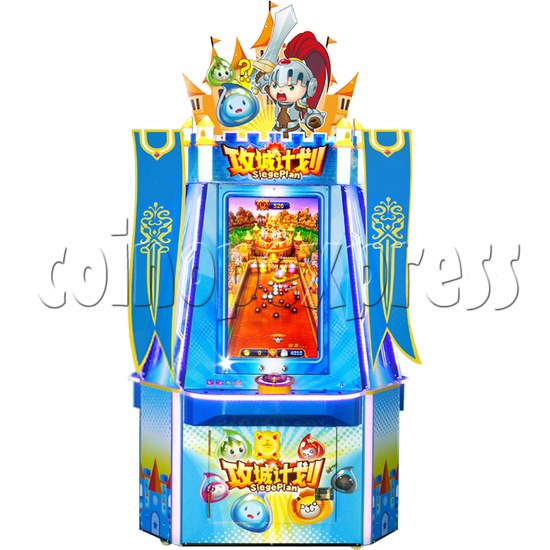 Siege Plan Funny Ball Ticket Redemption Arcade Game 3 players - front view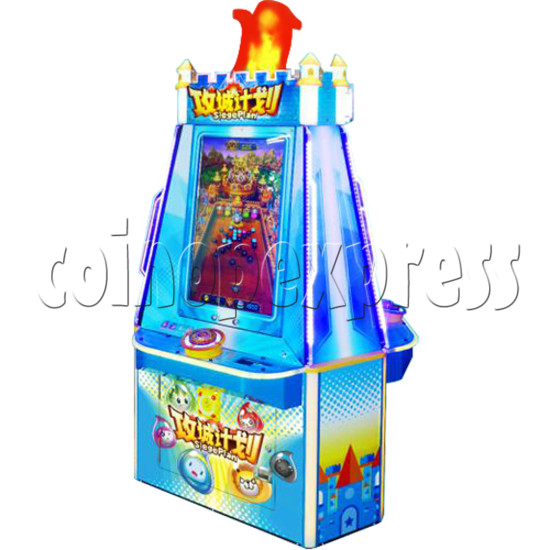 Siege Plan Funny Ball Ticket Redemption Arcade Game 3 players - right view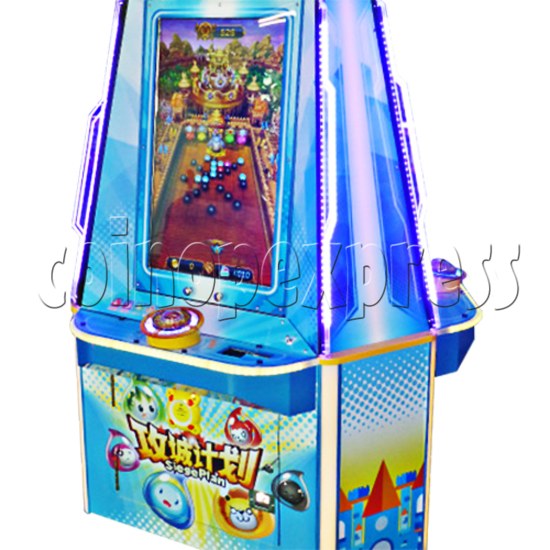 Siege Plan Funny Ball Ticket Redemption Arcade Game 3 players - side view
Siege Plan Funny Ball Ticket Redemption Arcade Game 3 players - screen display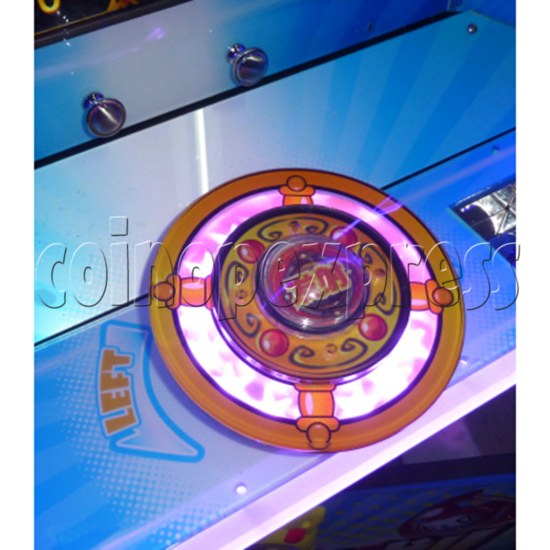 Siege Plan Funny Ball Ticket Redemption Arcade Game 3 players - control panel
Siege Plan Funny Ball Ticket Redemption Arcade Game 3 players - header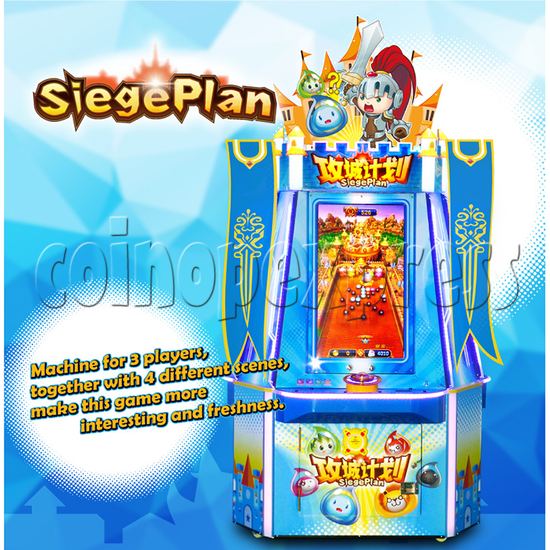 Siege Plan Funny Ball Ticket Redemption Arcade Game 3 players - catalogue
Please Note: there is minimum order of $200USD (more info)