Rainbow Ball Drop Redemption Game Machine
About Rainbow Ball Drop Redemption Game Machine
Rainbow Ball Drop Redemption Game Machine (Kids Version) is a funny ball game which win tickets by shooting the ball into the hole. Features with a closed house filling with balls for children to play the game, and designs the transparent cabinet to show children playing games, catch people's eyes. Rainbow Ball Drop Machine equipped with landing ball device, start the game, ball house will be all the balls fall down, children enjoy the fun of winning tickets by throwing balls in colorful balls.

Rainbow Ball Drop Machine is suitable for indoor environment, and this game cabinet is suitable for children standing at 80-130 cm, allow 1-2 children to enter the ball house and play the game at the same time.

How to play:
- insert coin, enter the waiting state.
- players open the elastic curtain and carefully enter the ball house.
- press the "Start" button and start the game (if no one presses the "Start" button, the game will automatically start after 30 seconds)
- the top of the landing goal automatically open, the ball house will be all the balls fall down. At the same time, the bottom of the recycling ball also began to reclaim the balls.
(goal where ball drop from will be closed in pre-set time)
- players put the ball into the ball entrance, the machine will be judged to enter the ball is big or small ball, and then according to the score set the cumulative score, displayed on the display screen.
- game over when the game time finish, then the goal will not be graded.
- according to the final score, combined with the advance ticket score set, the tickets will spit out the corresponding number of tickets.
- the machine will continue to reclaim the inside ball (if set) and then return to standby.
Rainbow Ball Drop Redemption Game Machine Product Details
fun ball redemption game
suitable for children standing at 80-130 cm
diameter of the ball: 69-71mm,79-81mm
weight of the ball: 4-6g, 6.5-7.5g
with LED board display the scores
equip with landing ball and recycling ball device
transparent cabinet design
player: 1~2 players
Power: 450W
dimension: W1100 × D1620 × H2245 mm (Assembly)
weight: about 200kgs
high quality coin acceptors and ticket dispensers installed
Rainbow Ball Drop Redemption Game Machine Other Details
| | |
| --- | --- |
| Product ID: | 010434 |
| Item Type: | Redemption Machines |
| Country: | China |
Rainbow Ball Drop Redemption Game Machine Images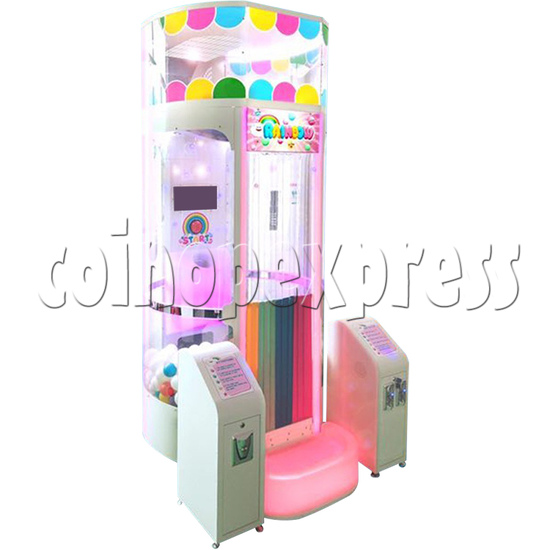 Rainbow Ball Drop Redemption Game Machine (Kids Version) 37869
Rainbow Ball Drop Redemption Game Machine (Kids Version) 37870
Rainbow Ball Drop Redemption Game Machine (Kids Version) 37871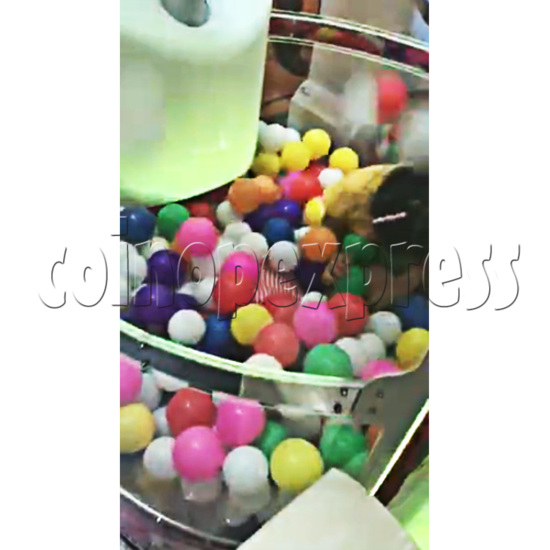 Rainbow Ball Drop Redemption Game Machine (Kids Version) 37872
Please Note: there is minimum order of $200USD (more info)