Music Fairy Video Redemption Machine
About Music Fairy Video Redemption Machine
Music Fairy Video Redemption Machine is an interesting children's music game machine, feature with the 17" LED screen to provide game interaction with players. The game with popular and lovely flower and tree characters to play games to make the game more interesting, all kinds of cute animal cubes add the richness of the game, give the player the enjoyment of the visual. This game not only can train the rhythm and reaction of children, but also contains 100 English words in the course of the game, so that children can learn simple English words while playing the game. The machine appearance with an owl as the design theme, novel and interesting, appeal to the children.

How to play:
- insert coins to start the game.
- press the left button to select the song, and press the right button to confirm the chose.
- the square or the letters follow the music rhythm goes down from the top of the screen, press the left button or right button to hit the square or the letters to get the scores.
- the song over, enter the English interactive teaching little game, player go over the English words that appear in the game.
- the game over, player get the corresponding tickets.

Music Fairy Video Redemption Machine Product Details
video redemption machine
with 17" LED screen
included 19 songs for option
the game include flower and tree characters
with the English interactive teaching little game
machine color have powder blue and pink for option
high quality ticket dispenser and coin selector installed
Music Fairy Video Redemption Machine Other Details
| | |
| --- | --- |
| Product ID: | 010089 |
| Item Type: | Redemption Machines |
| Country: | China (ex factory) |
Music Fairy Video Redemption Machine Images
Music Fairy Video Redemption Machine 35377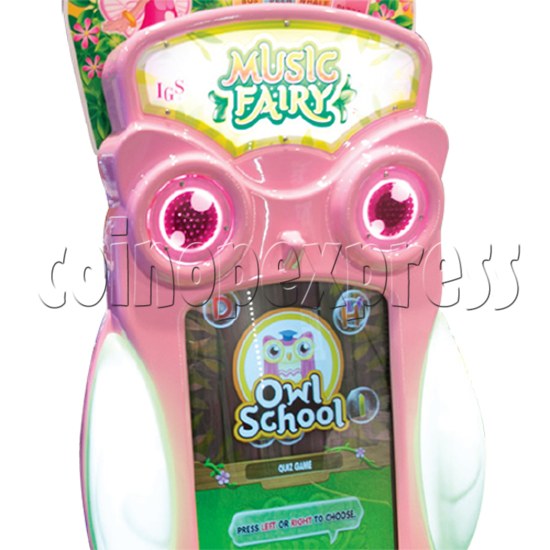 Music Fairy Video Redemption Machine 35378
Music Fairy Video Redemption Machine 35379
Music Fairy Video Redemption Machine 35380
Music Fairy Video Redemption Machine 35381
Music Fairy Video Redemption Machine 35382
Music Fairy Video Redemption Machine 35383
Music Fairy Video Redemption Machine 35384
Music Fairy Video Redemption Machine 35385
Music Fairy Video Redemption Machine 35386
Music Fairy Video Redemption Machine 35387
Music Fairy Video Redemption Machine 35388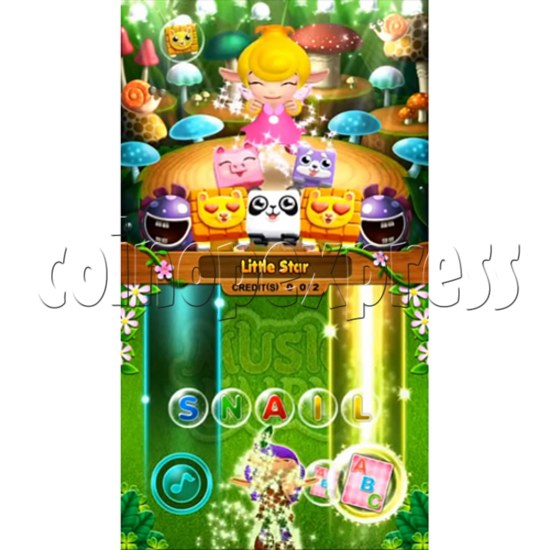 Music Fairy Video Redemption Machine 35389
Music Fairy Video Redemption Machine 35390
Music Fairy Video Redemption Machine 35391
Music Fairy Video Redemption Machine 35392
Music Fairy Video Redemption Machine 35393
Music Fairy Video Redemption Machine 35395
Music Fairy Video Redemption Machine 35396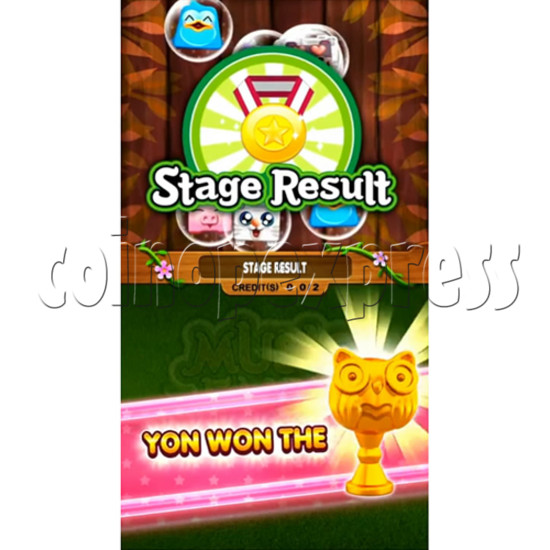 Music Fairy Video Redemption Machine 35397
Music Fairy Video Redemption Machine 35398
Music Fairy Video Redemption Machine 35399
Please Note: there is minimum order of $200USD (more info)