Legend Of Dinosaurs 2 Ticket Redemption Arcade Machine
About Legend Of Dinosaurs 2 Ticket Redemption Arcade Machine
Legend Of Dinosaurs 2 Ticket Redemption Arcade Machine is a shooting dinosours to win tickets game, take the dinosaur elements as the theme of machine appearance and game content. Machine built-in a large screen and high-quality graphics, and design 4 independent consoles for multiple players play the game at the same time, increase the interactivity and entertainment of the game. Each console equip with the joystick to control the direction of the launcher, and two buttons to launch the bomb and choose the explosion range. The game is popular with players for the fun of shooting dinosaurs and winning tickets.

Gameplay:
1. Insort coin, start the game.
2. Players can choose different bomb to shoot the dinosours.
3. After kill the dinosaur, players can get corresponding tickes or points.
4. Evenmore, there are small games and super prize games help you get more tickets or prizes.
Legend Of Dinosaurs 2 Ticket Redemption Arcade Machine Product Details
Power: 750W
Weight: 300KG
Voltage: 110V/220V
Machine Size: W1800*D1000*H2400
Legend Of Dinosaurs 2 Ticket Redemption Arcade Machine Other Details
| | |
| --- | --- |
| Product ID: | 010662 |
| Item Type: | Redemption Machines |
| Country: | Asia |
Legend Of Dinosaurs 2 Ticket Redemption Arcade Machine Images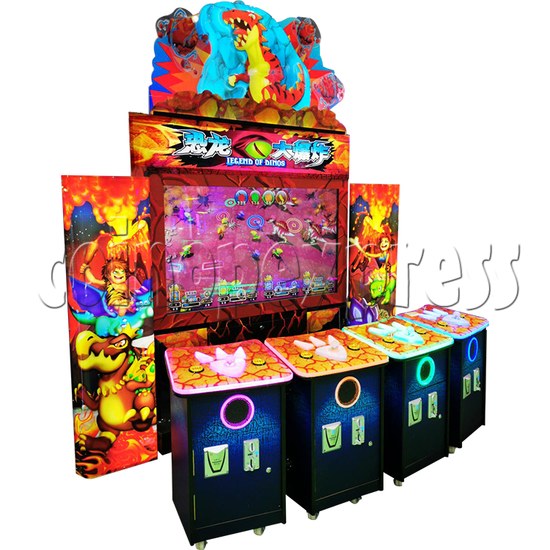 Legend Of Dinosaurs 2 Ticket Redemption Arcade Machine - left view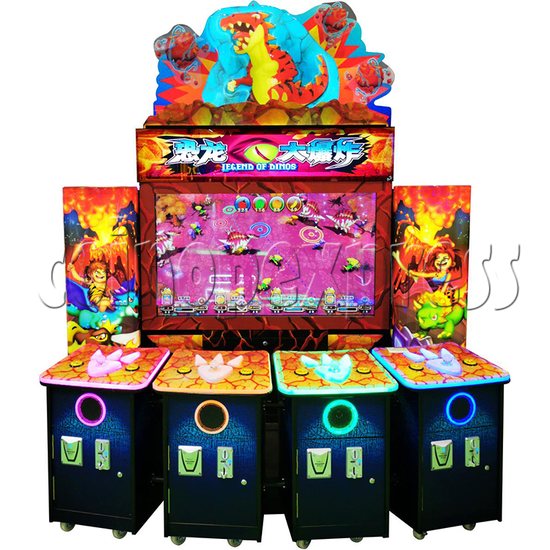 Legend Of Dinosaurs 2 Ticket Redemption Arcade Machine - front view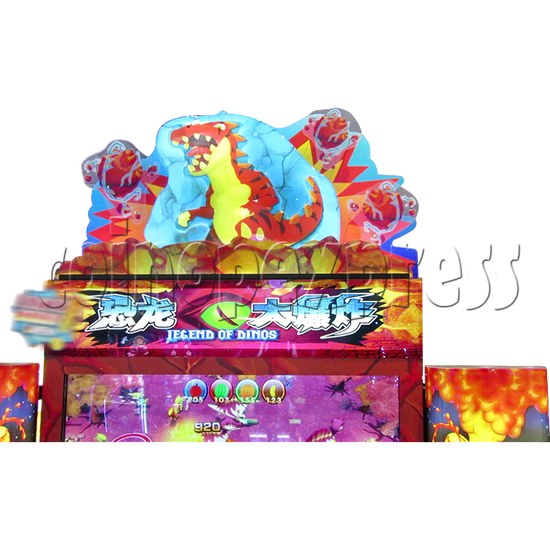 Legend Of Dinosaurs 2 Ticket Redemption Arcade Machine - header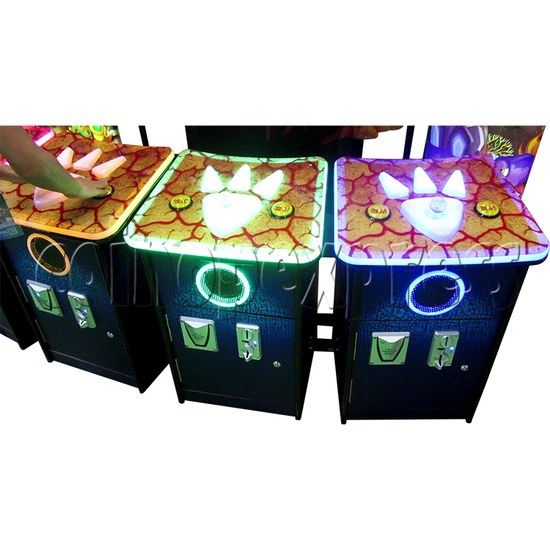 Legend Of Dinosaurs 2 Ticket Redemption Arcade Machine - console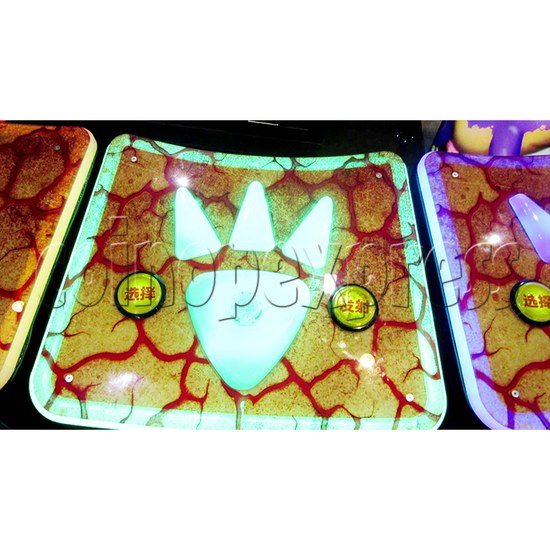 Legend Of Dinosaurs 2 Ticket Redemption Arcade Machine - control panel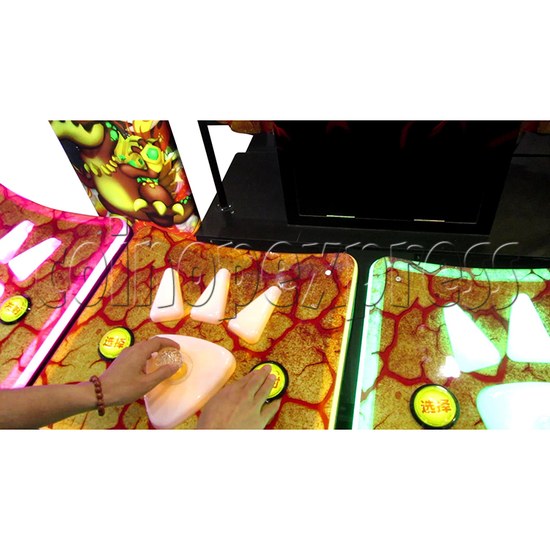 Legend Of Dinosaurs 2 Ticket Redemption Arcade Machine - play view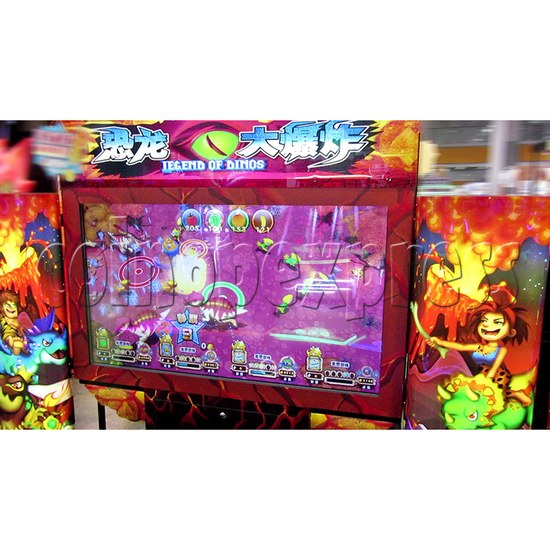 Legend Of Dinosaurs 2 Ticket Redemption Arcade Machine - screen display 1
Legend Of Dinosaurs 2 Ticket Redemption Arcade Machine - screen display 2
Legend Of Dinosaurs 2 Ticket Redemption Arcade Machine - screen display 3
Legend Of Dinosaurs 2 Ticket Redemption Arcade Machine - screen display 4
Legend Of Dinosaurs 2 Ticket Redemption Arcade Machine - screen display 5
Please Note: there is minimum order of $200USD (more info)